Fishing Report May 17, 2018 Ucluelet BC Canada
Fishing has been good most of May with a couple dry spells. The fishing has been good this past week and we are getting fish numbers for guests we would expect in the summer months. Feeder Chinook between 8-15 lbs and Halibut up to the size limit of 115 cms have been coming through the Lighthouse bank. Unfortunately we are also getting bigger ones too, but the limits this year require us to throw them back. Below are photos from the past few days.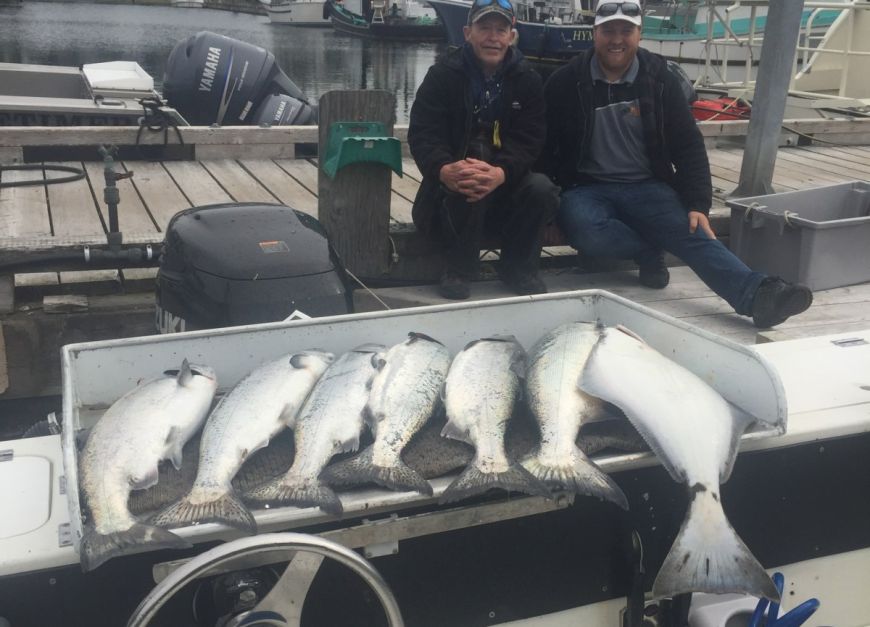 Sam and Ross May 15, 2018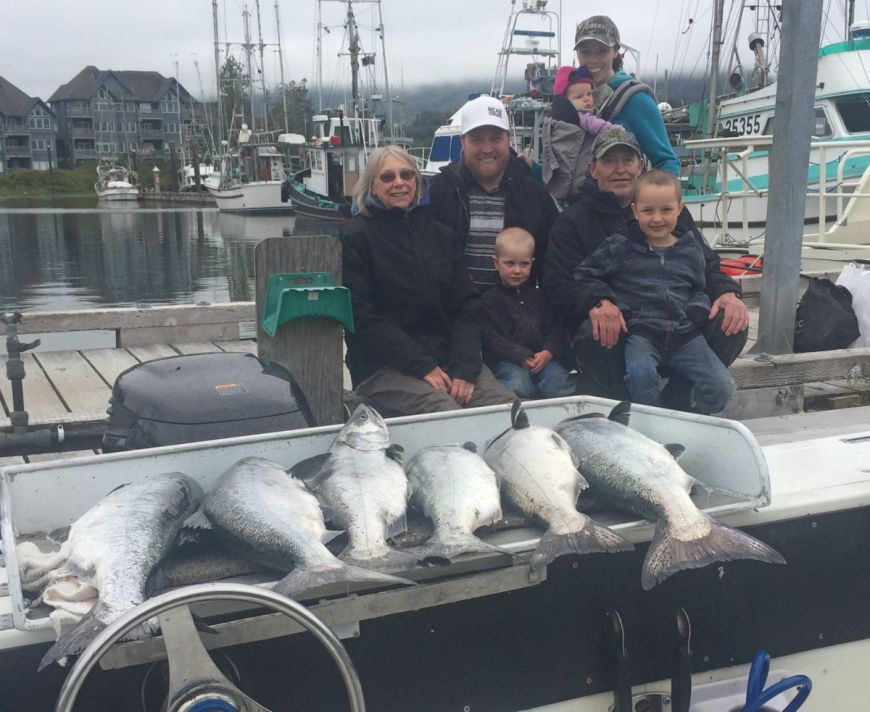 Sam and Ross being congradulated by family May 16, 2018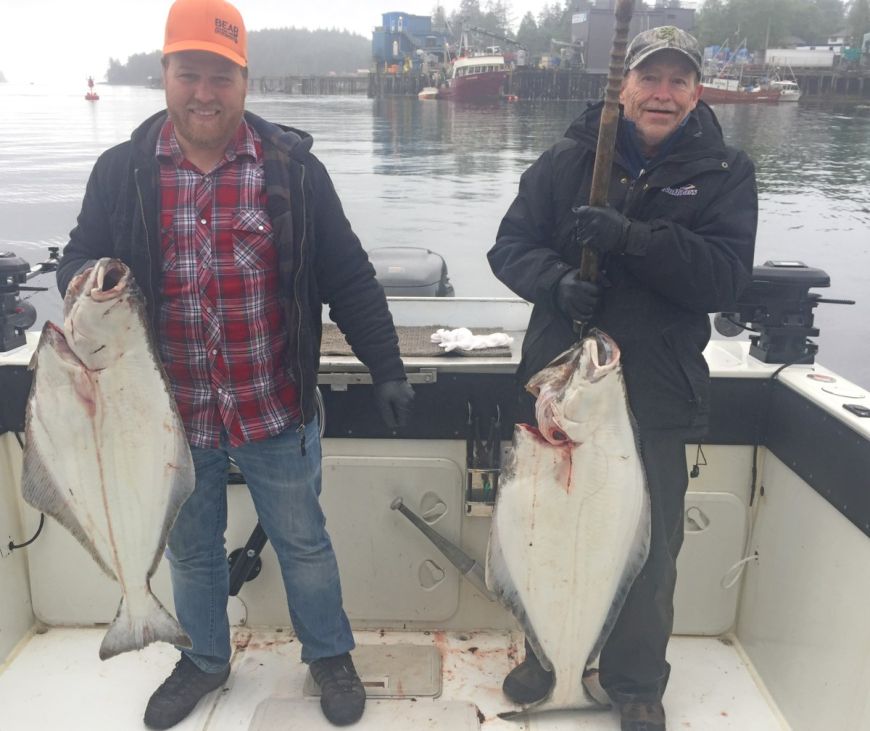 Sam and Ross May 17, 2018 with two halibut. They had to release about a 65lb halibut.