Fishing Report July 21, 2018 Ucluelet BC
We had a week of mostly strong winds which kept us in mostly protected water. Most of our boats were picking up some good sized fish along with a few smaller ones. There was still some good fishing on live squid to be had though that slowed down the past couple days and Chrowe, Great Bear and Outside Lighthouse Bank have heated up a bit. Big Bank is still producing chicken halibut and a few larger ones on anchor.
The weather just calmed down a bit today and we have a better forecast this week. Below are some pics from the last 10 days!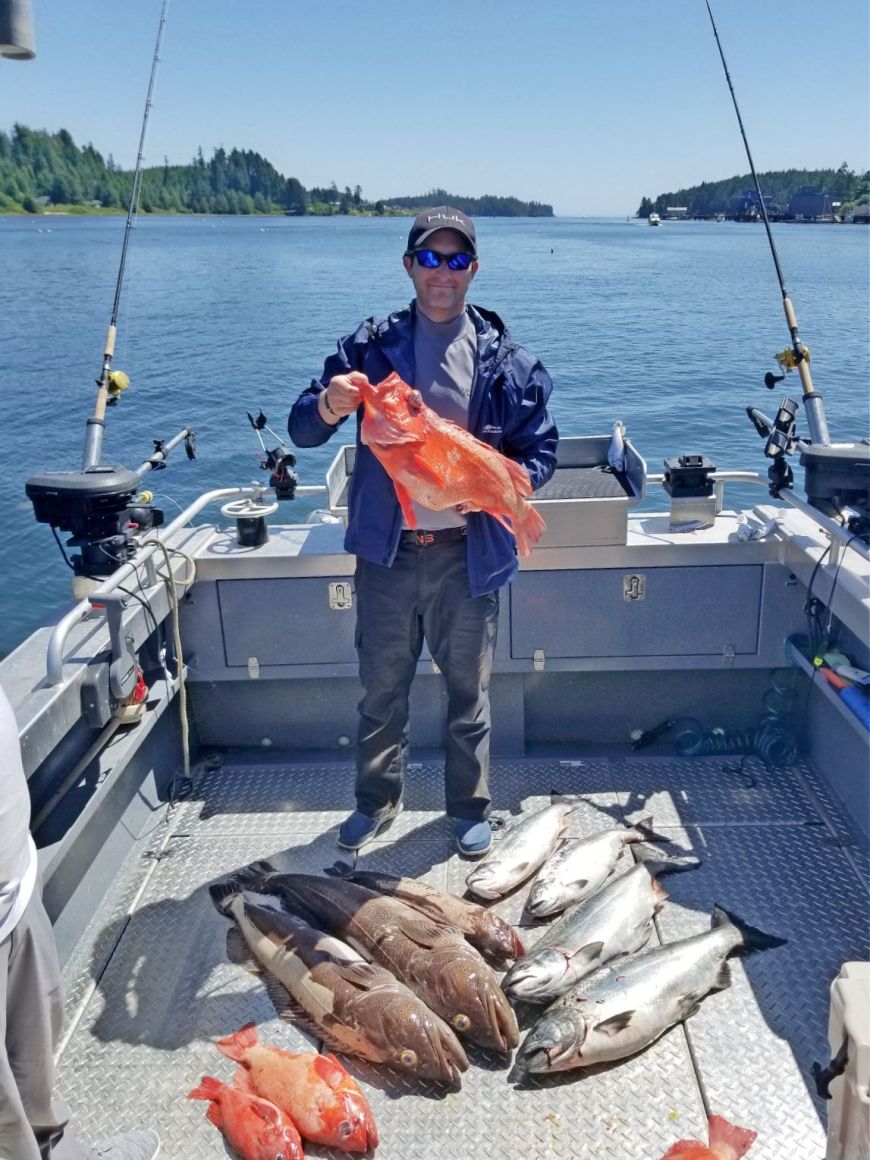 Lots of fish for the Detwiller group on July 14, 2018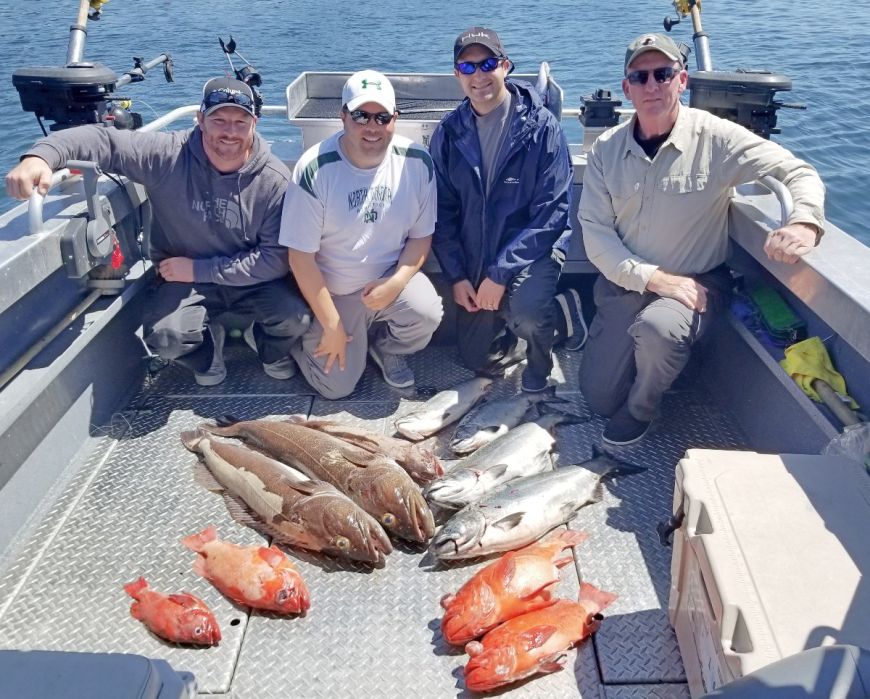 The Detwiller crew at the end of their fishing day. They had a 'REEL' good time! July 14, 2018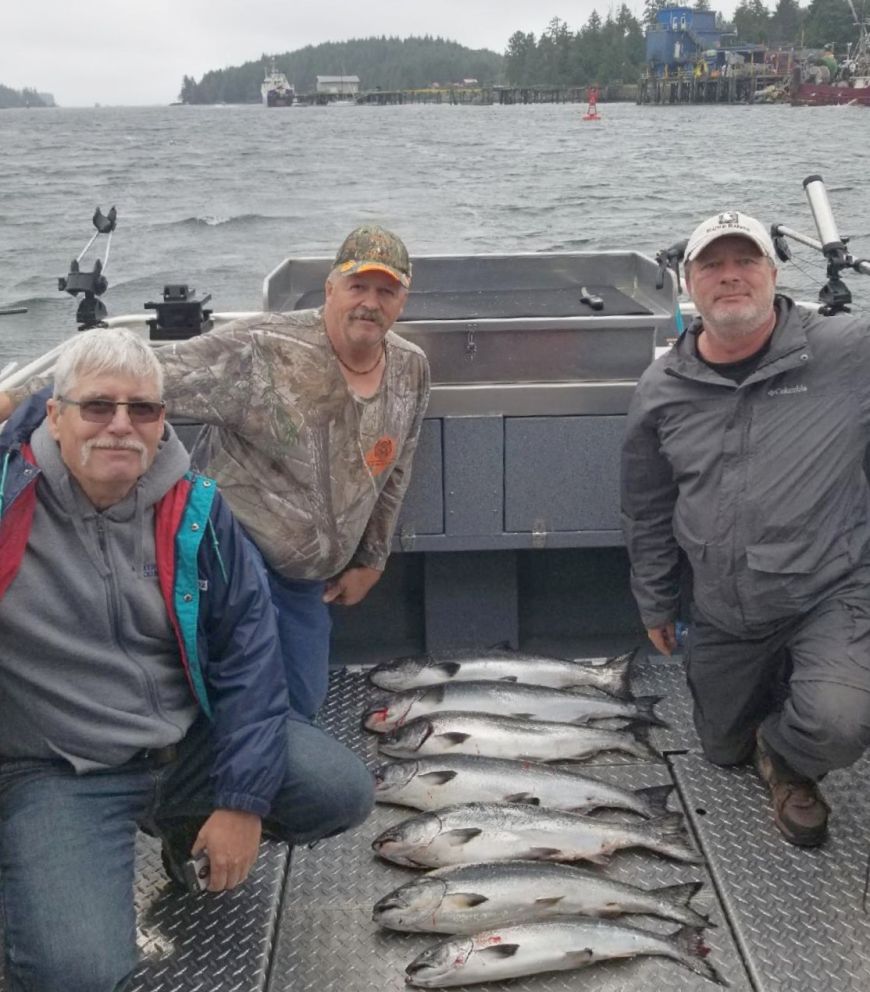 Shawn Perrault's team on board with guide Andrew and their salmon catch of the day. July 17, 2018
The Perrault group on a 28' boat on July 28, 2018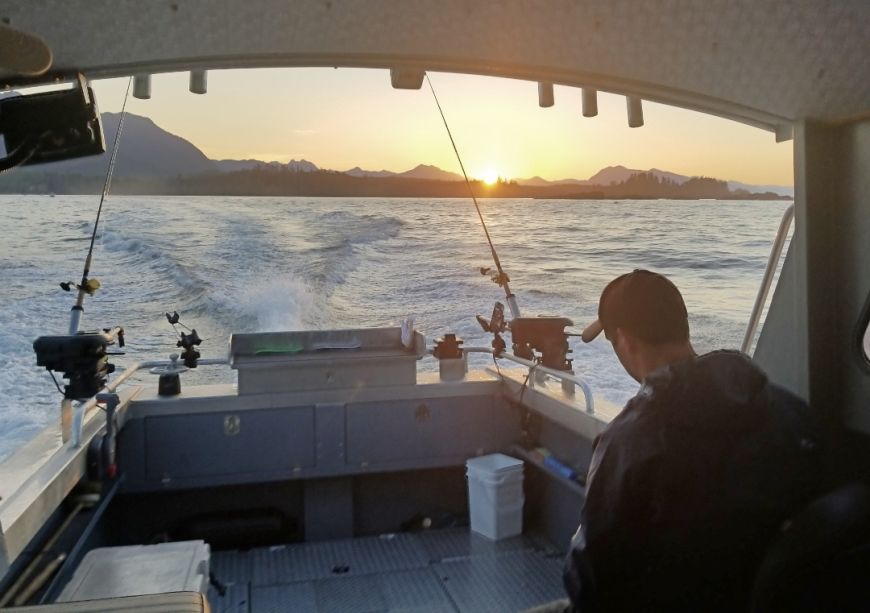 Hooked on the beautiful sunrises in Ucluelet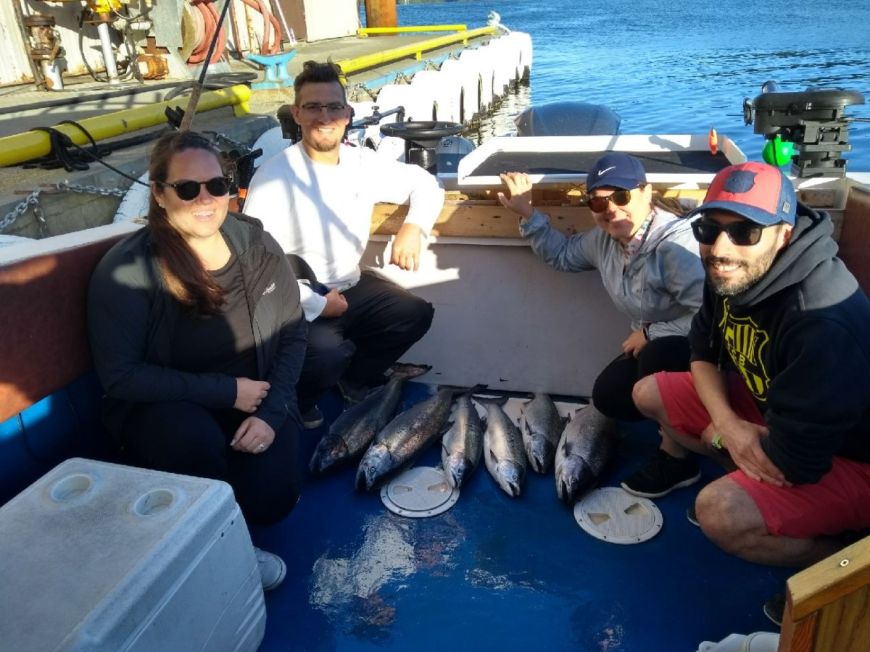 The Krueger's on a 6 hour offshore fishing trip July 20, 2018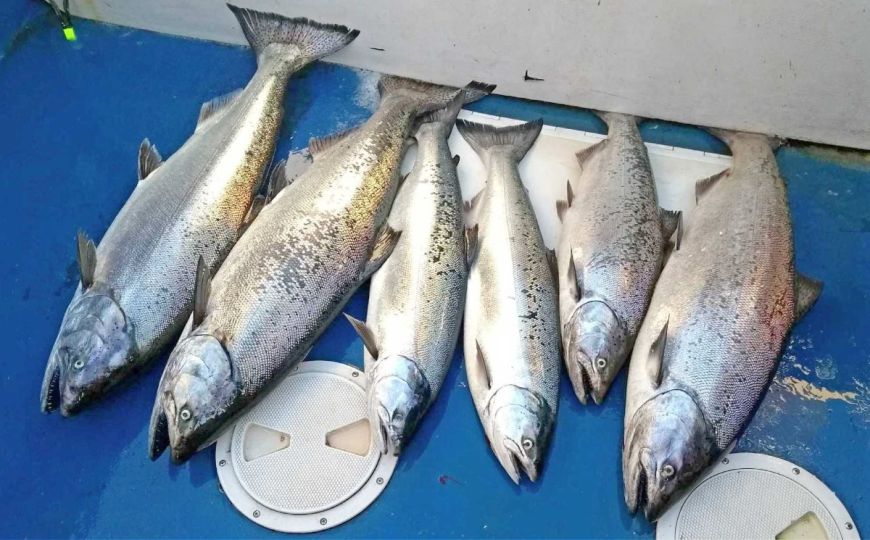 The Krueger's catch and fish is what's for dinner! July 20, 2018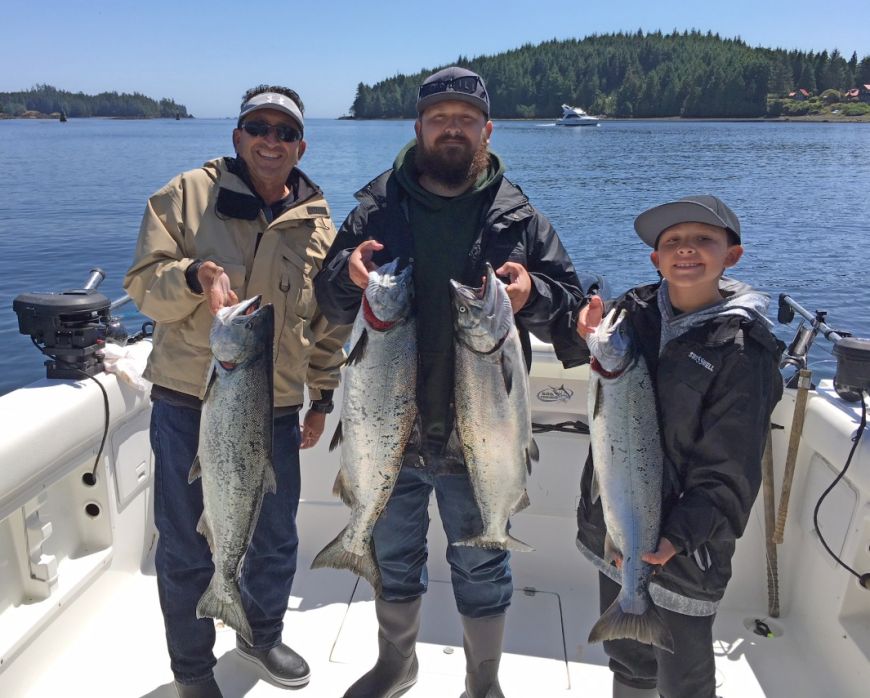 Morning trip for the Palacios crew with their Chinook salmon catch July 20, 2018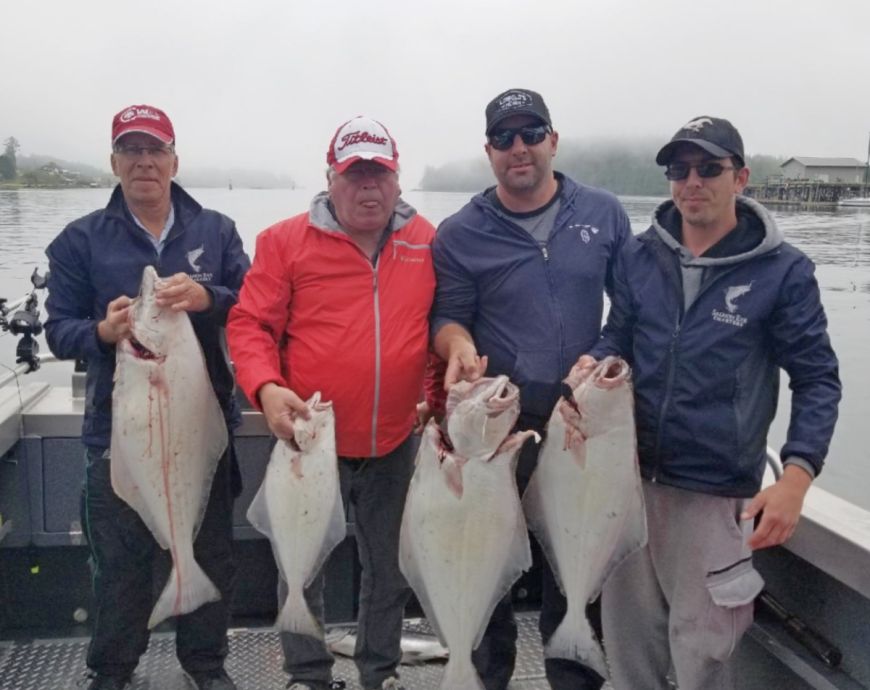 The Harlos team with halibut on July 20, 2018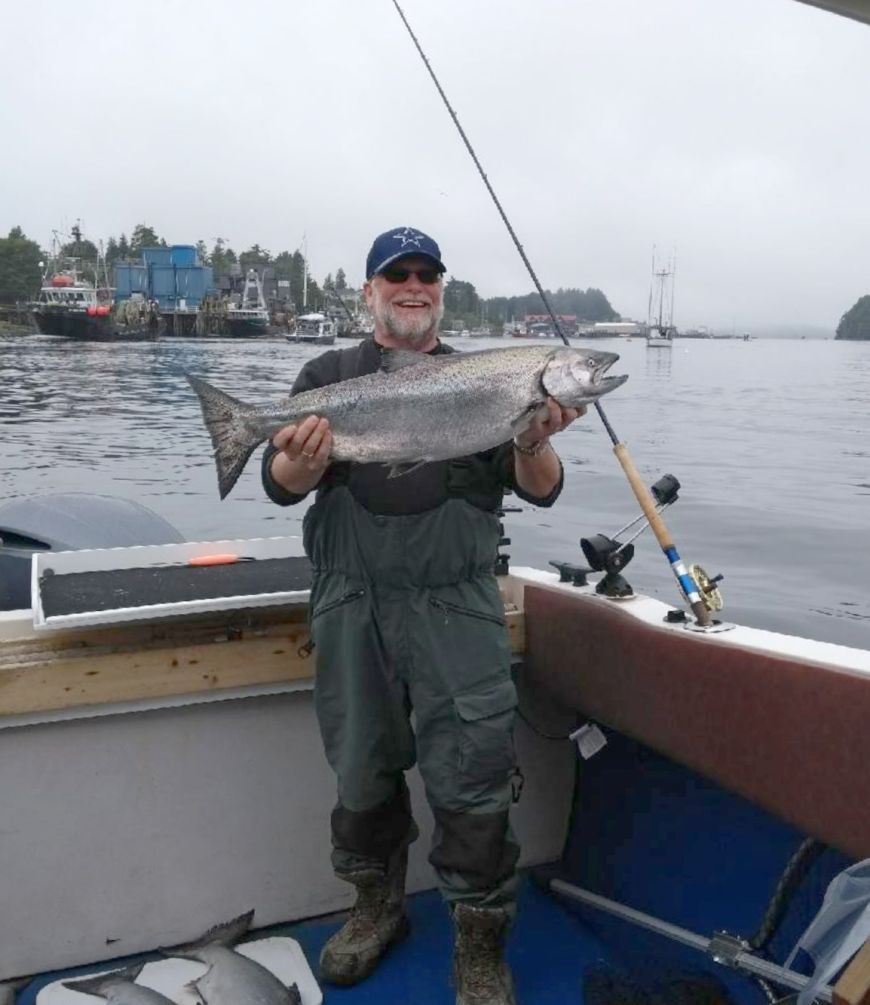 A happy fisherman and it's catch! Mission accomplished for Rutherford's team. July 20, 2018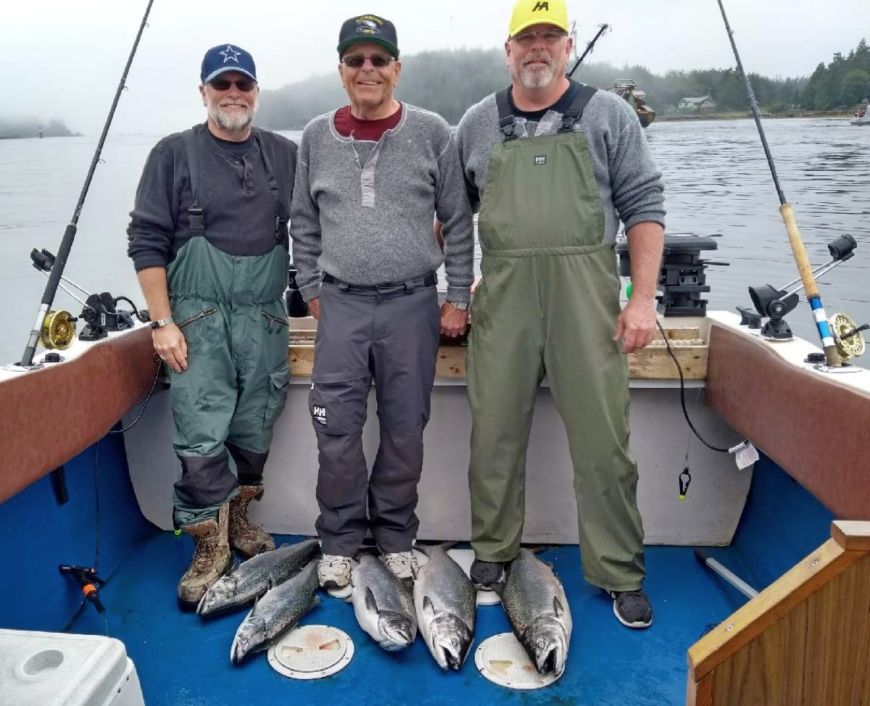 The Rutherford's group at the end of their fishing day July 20, 2018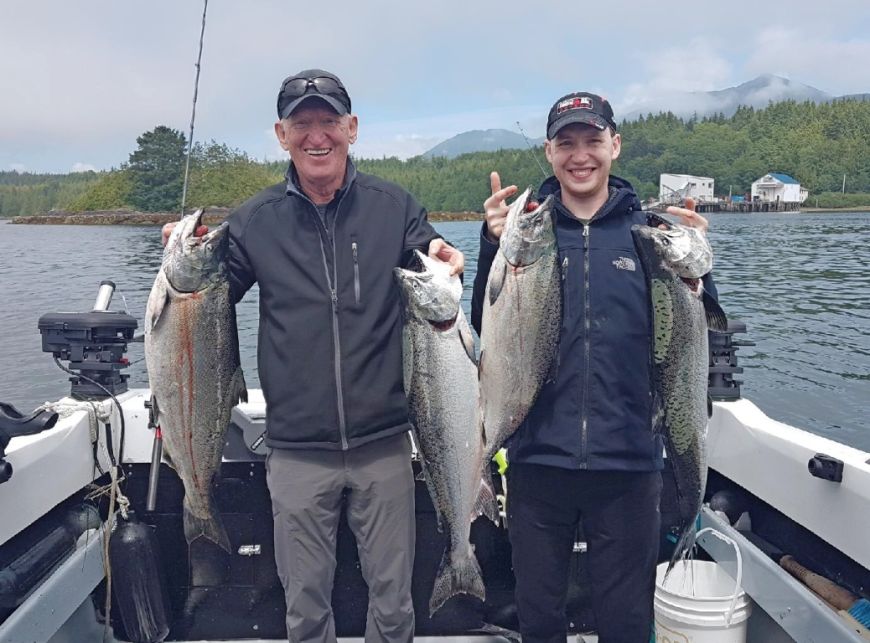 Dan Fudge and his son Andrew on a 25' boat for an 8 hour fishing trip July 21, 2018