Fishing Report August 8, 2018 Ucluelet BC
Fishing has been good at a few spots for salmon and halibut. Both Big Bank and Outside lighthouse bank have been producing. There have not been as many fish in close to shore the past week. There is a good mix of larger and smaller Chinook. The halibut have been coming in quite well on some days and slow on others. Some days we are getting everything at once and some the bites are taking longer for halibut. The wind has been low this past week making both morning and afternoon fishing good.
We post daily on instagram @ salmoneyecharters.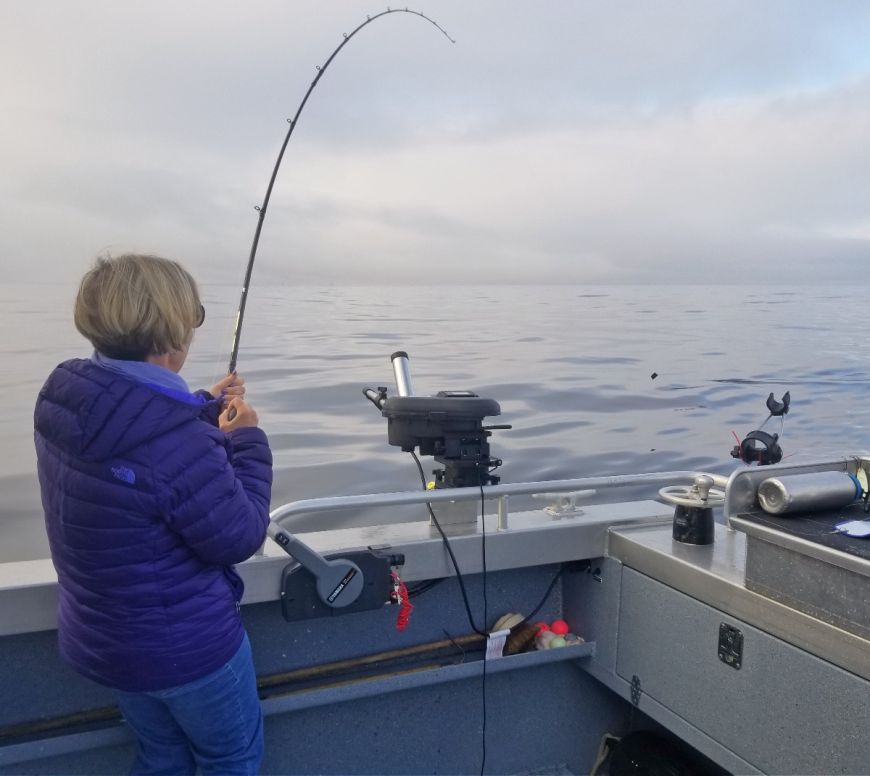 Julie Britt reeling in a salmon August 1, 2018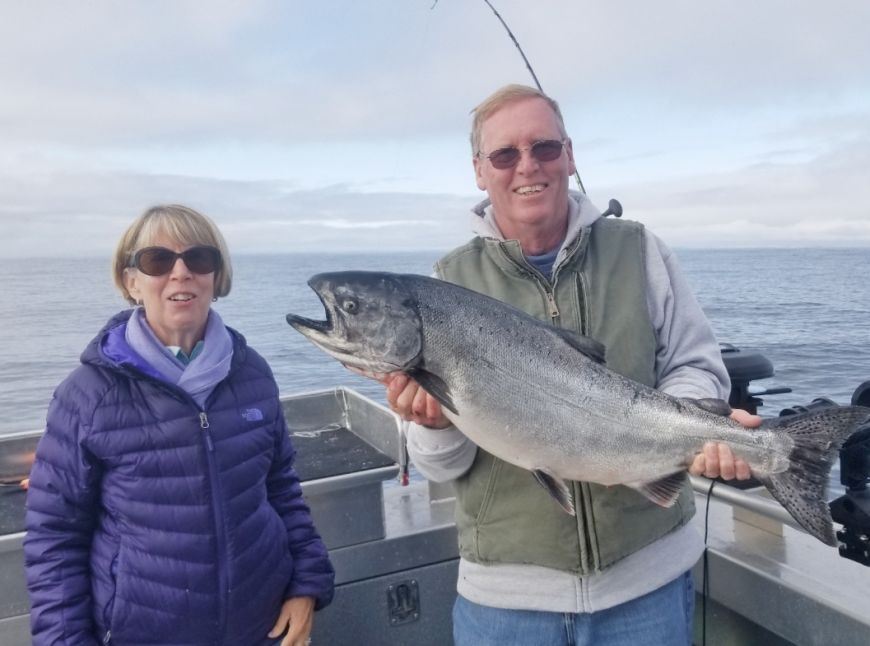 Larry Britt holding up a nice Chinook salmon August 1, 2018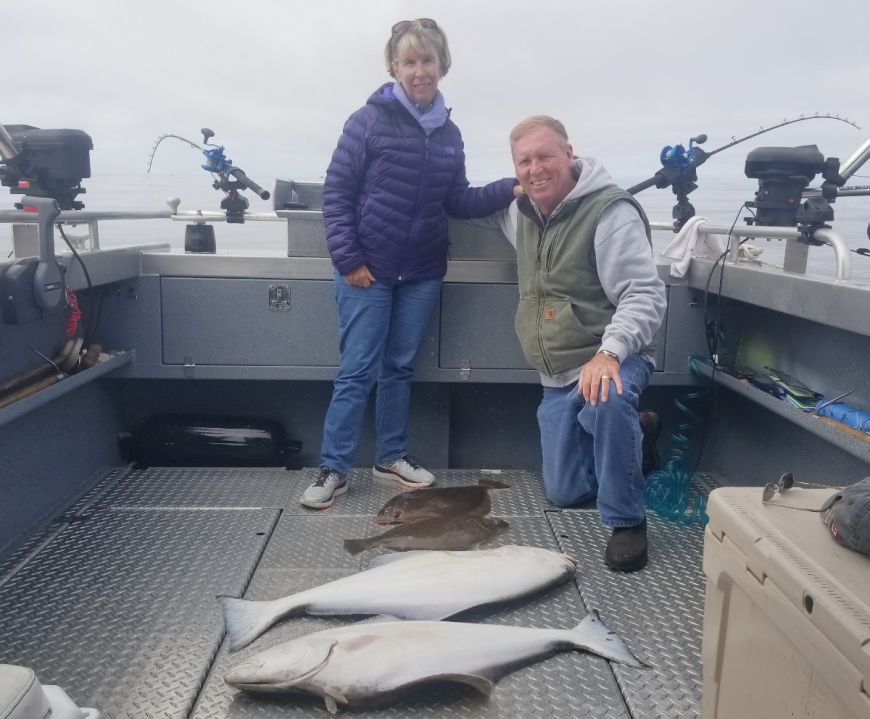 Larry and Julie Britt with 2 nice halibut August 1, 2018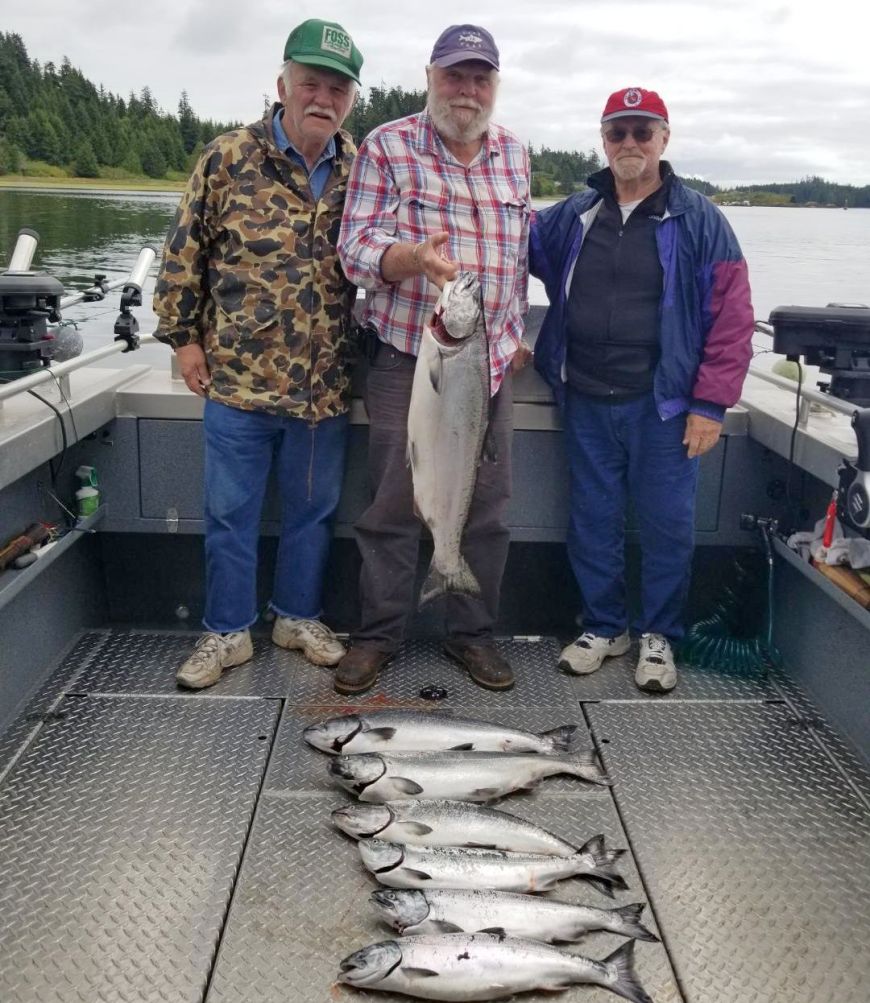 Part of the Bartholemew catch August 2, 2018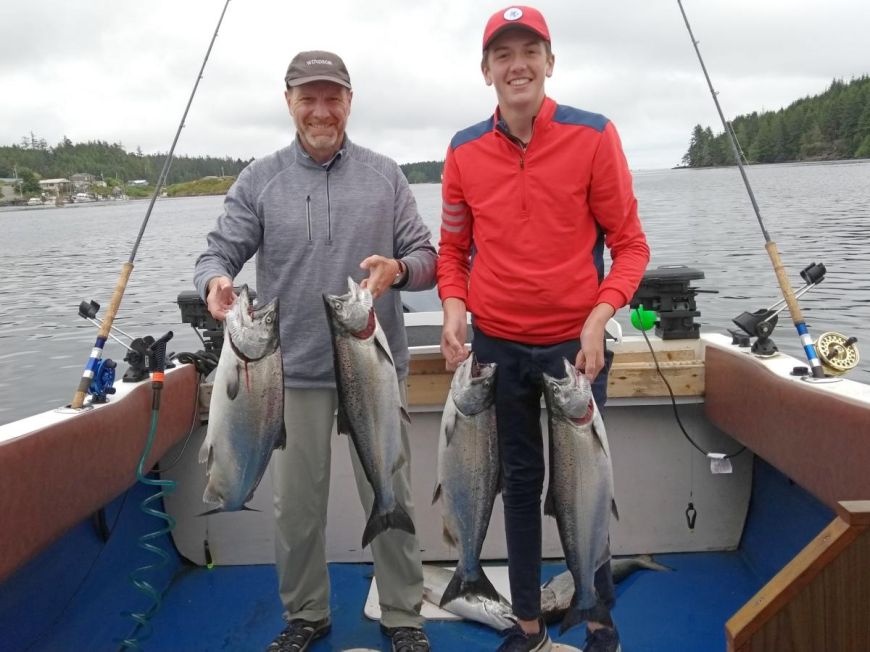 Father and Son holding up 4 nice Chinook August 2, 2018 (Frank Hebert Sr, Jr)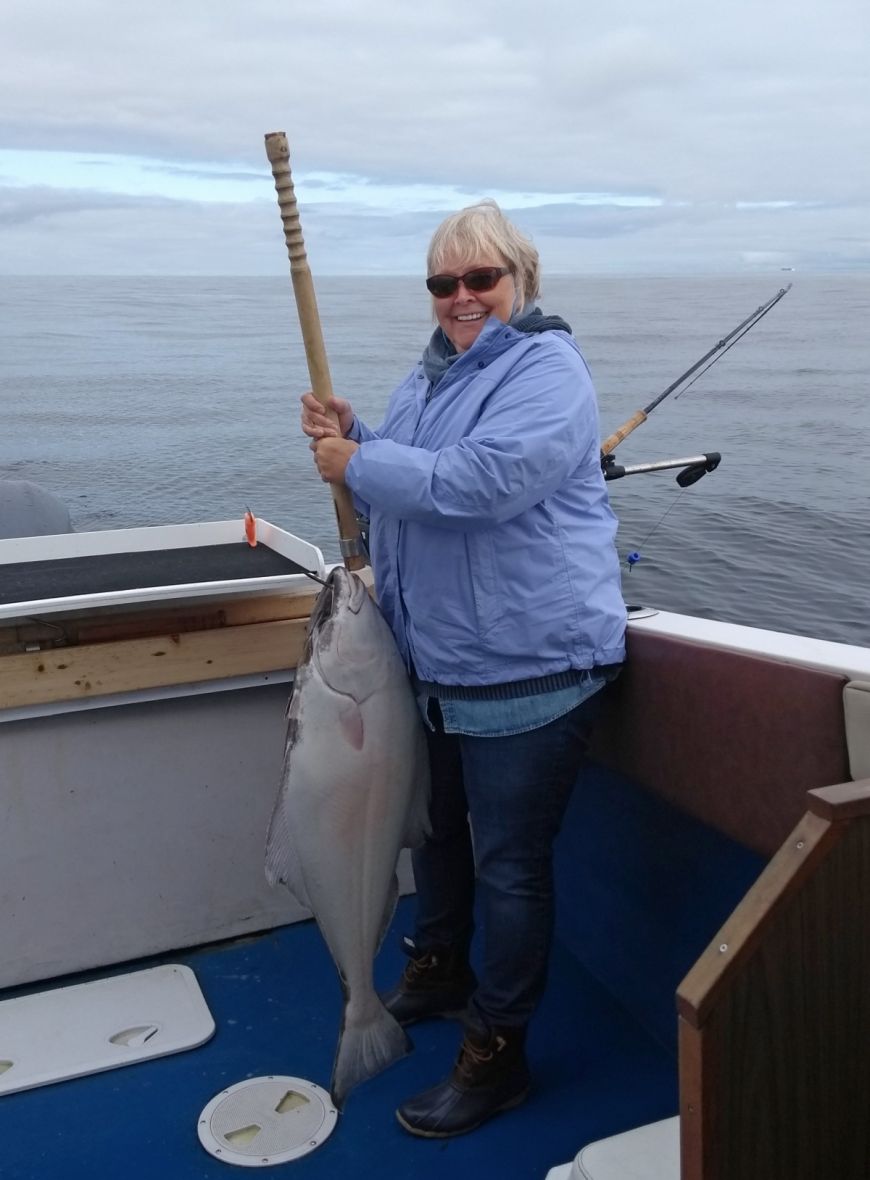 Margaret Garvey Holding up a Halibut August 2, 2018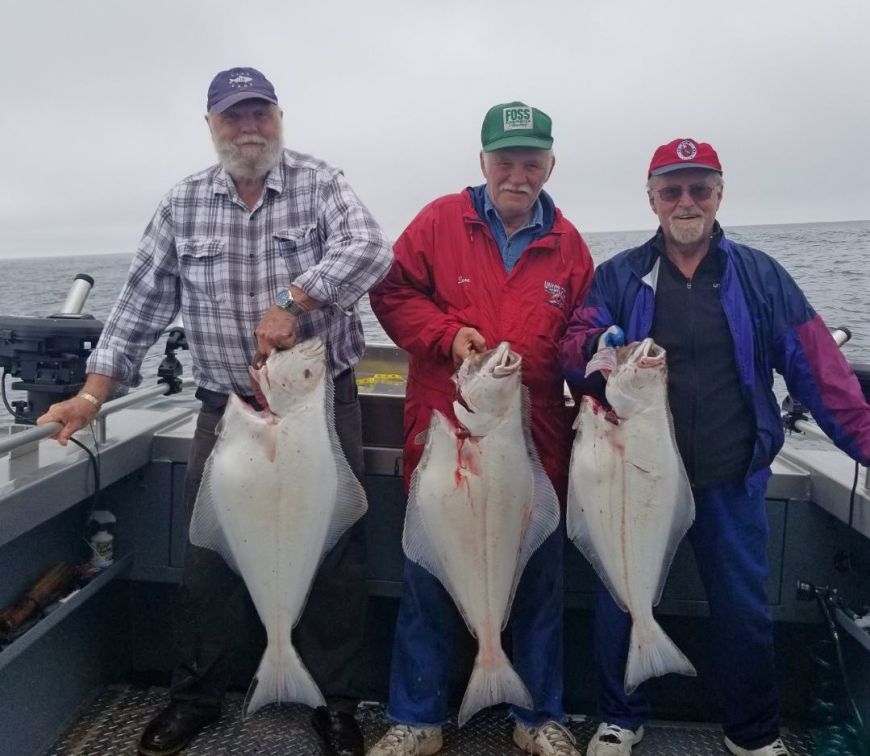 Bartholemew Group holding up their halibut for the last of their limits for their trip, August 2, 2018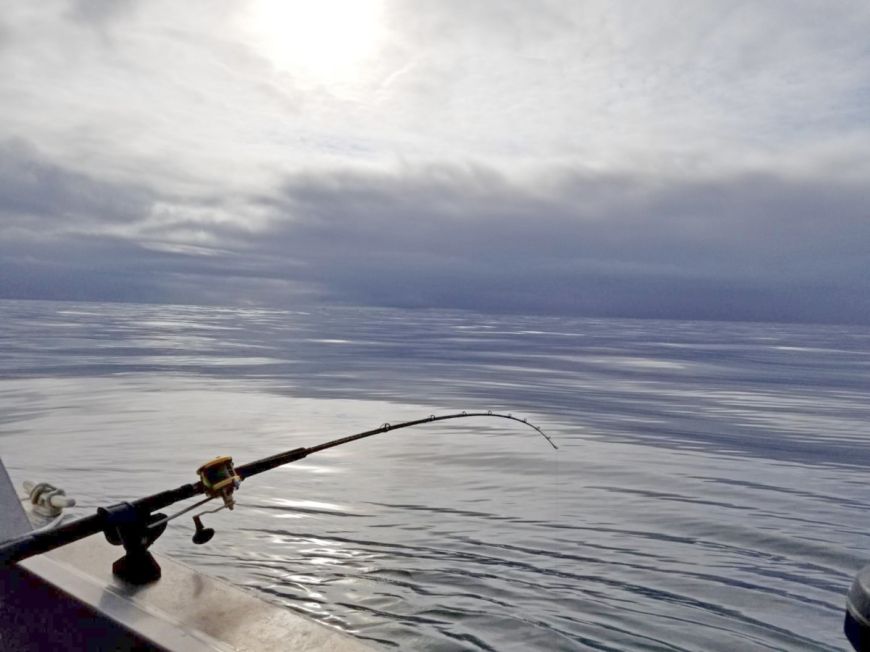 Nice background to the halibut grounds August 3, 2018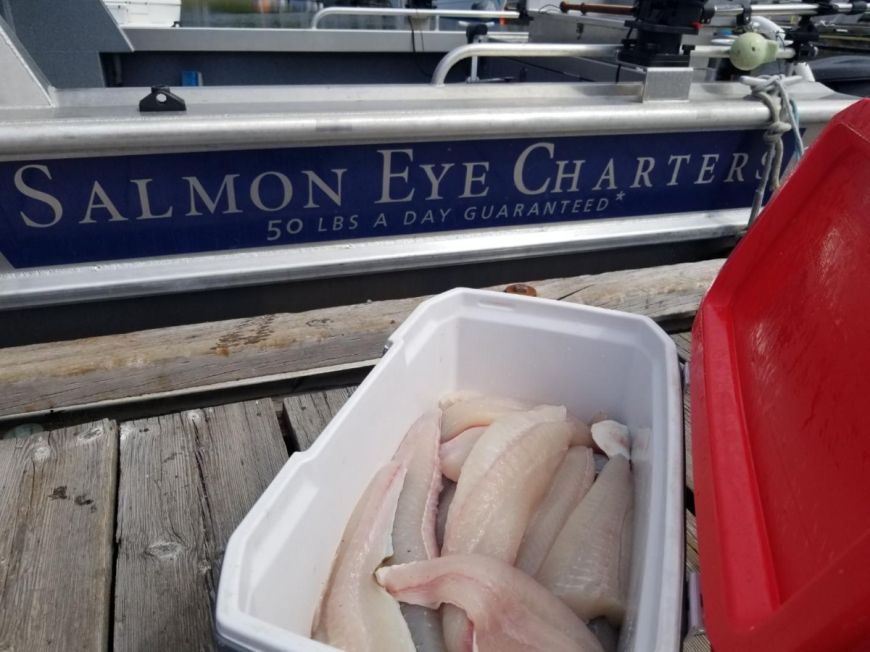 Good bucket of Halibut fillets August 3, 2018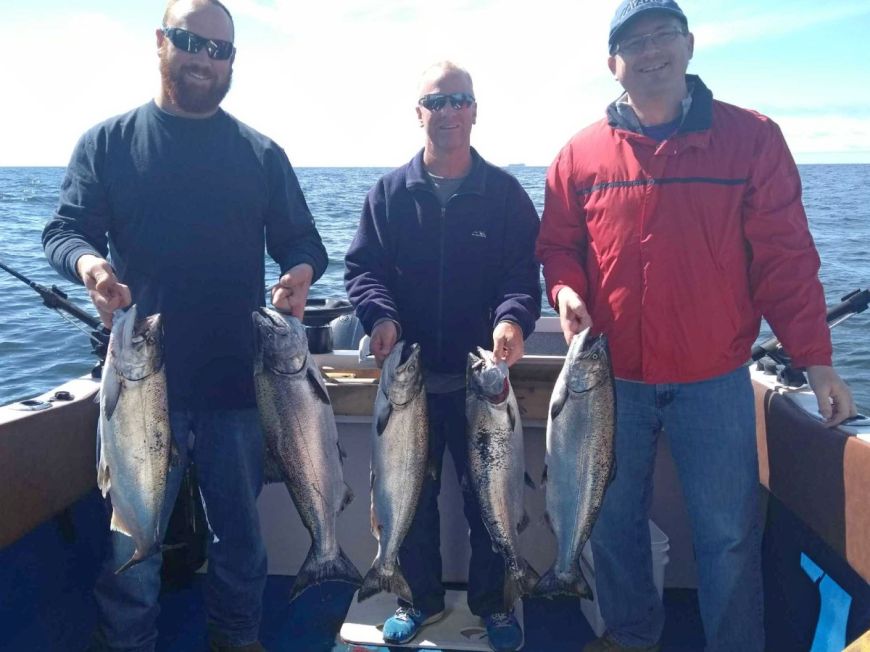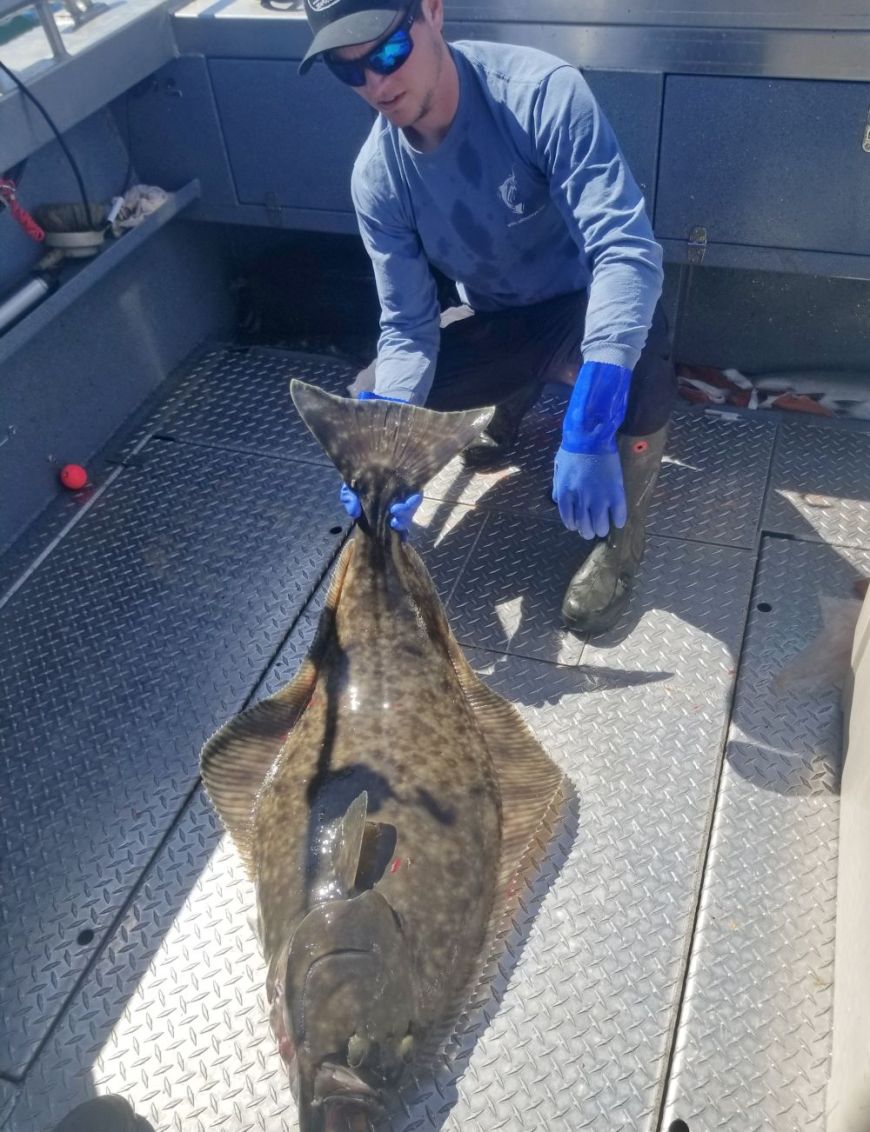 Guide Scott showing off a halibut August 4, 2018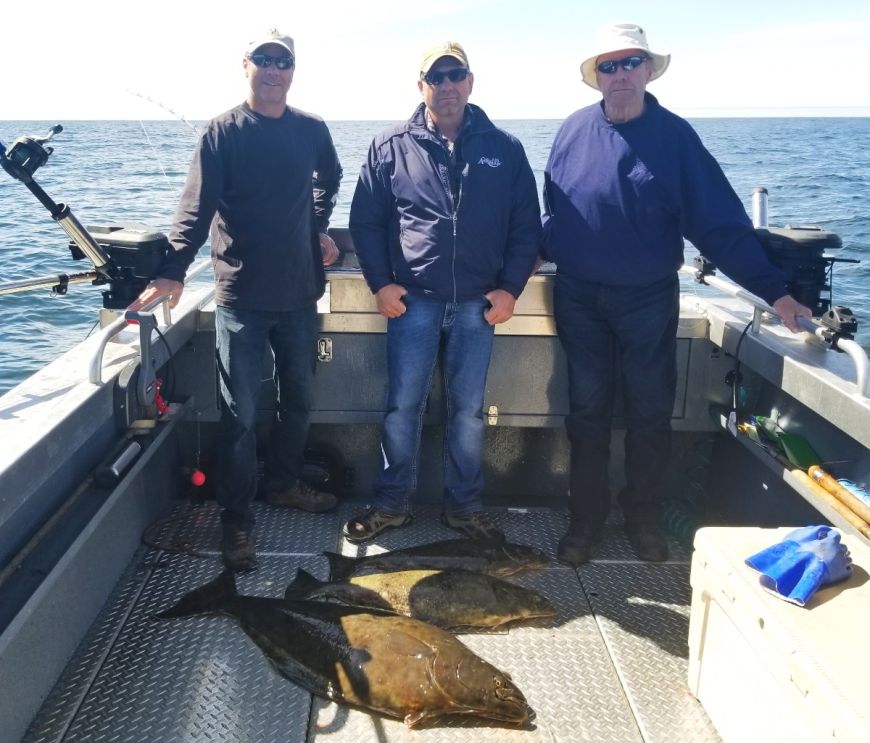 Part of the Doherty group with their halibut August 4, 2018 (their salmon was already filleted)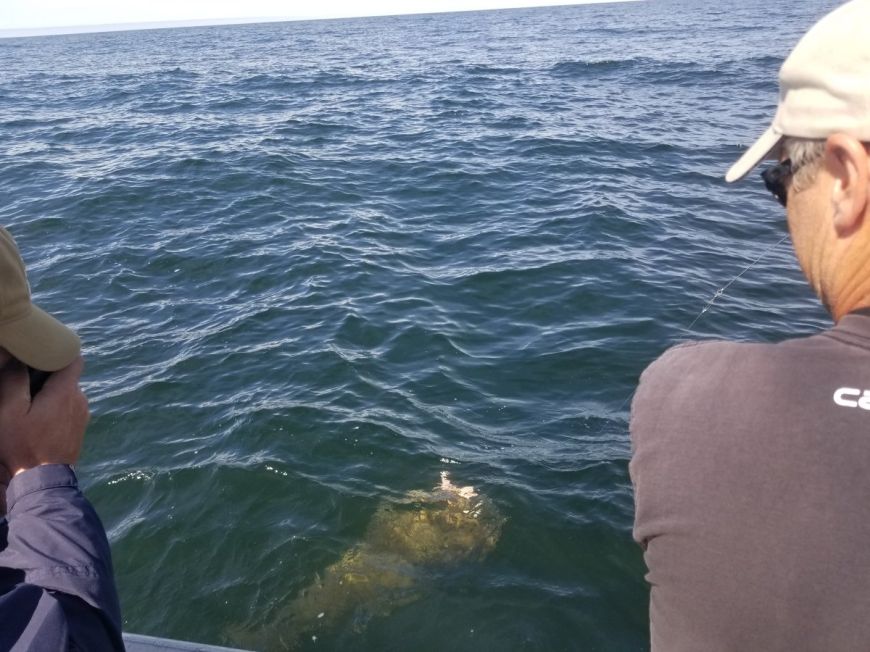 Halibut coming up to get released August 4, 2018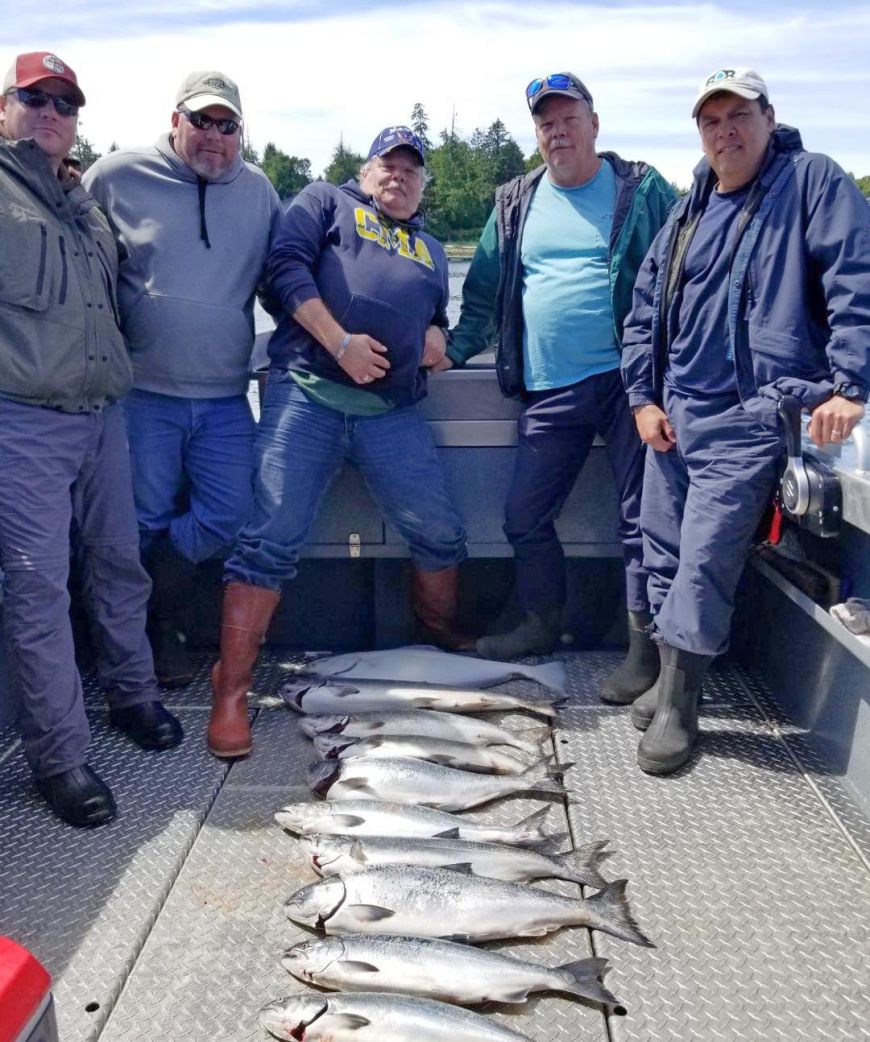 Part of the Doherty Group August 4, 2018