Fishing Report: Ucluelet, B.C. Aug 15, 2018
Millions of salmon continue to chomp their way through our offshore waters this week. The North nipple on big bank is producing enormous volumes of Coho with Chinooks into the mid-teens mixed in. For those of you that like to target fish swinging a fly or bucktailing behind the boat, this week has been epic! It's being a daily occurrence seeing dozens of Chinook and Coho fining on the surface around the boat at one time.
For quality sized Chinooks, the grounds between the outside light, the southwest corner, and the wreck have been the most consistent. Limits of Chinooks 15lbs and up have been taken in the past few days between the outside light and the corner.

Halibut fishing on the Outer Banks has remained consistent. Continuing the trend since mid July, the majority of the halibut continue to come on the anchor. The flats between the shallows and the Whale's Tale just continues to produce fish. Try a belly tipped white grub as a third rod to offer the halibut a little variety while on the pick.
Check out our
fishing packages
and
day trips
to get your dream fishing trip in Ucluelet! The more time you have the better chances are at getting the bigger salmon and halibut. Over the next 3 weeks we should have the majority of 80,000 Chinook forecast in the 12-30 range swimming past on the way up the Port Alberni inlet.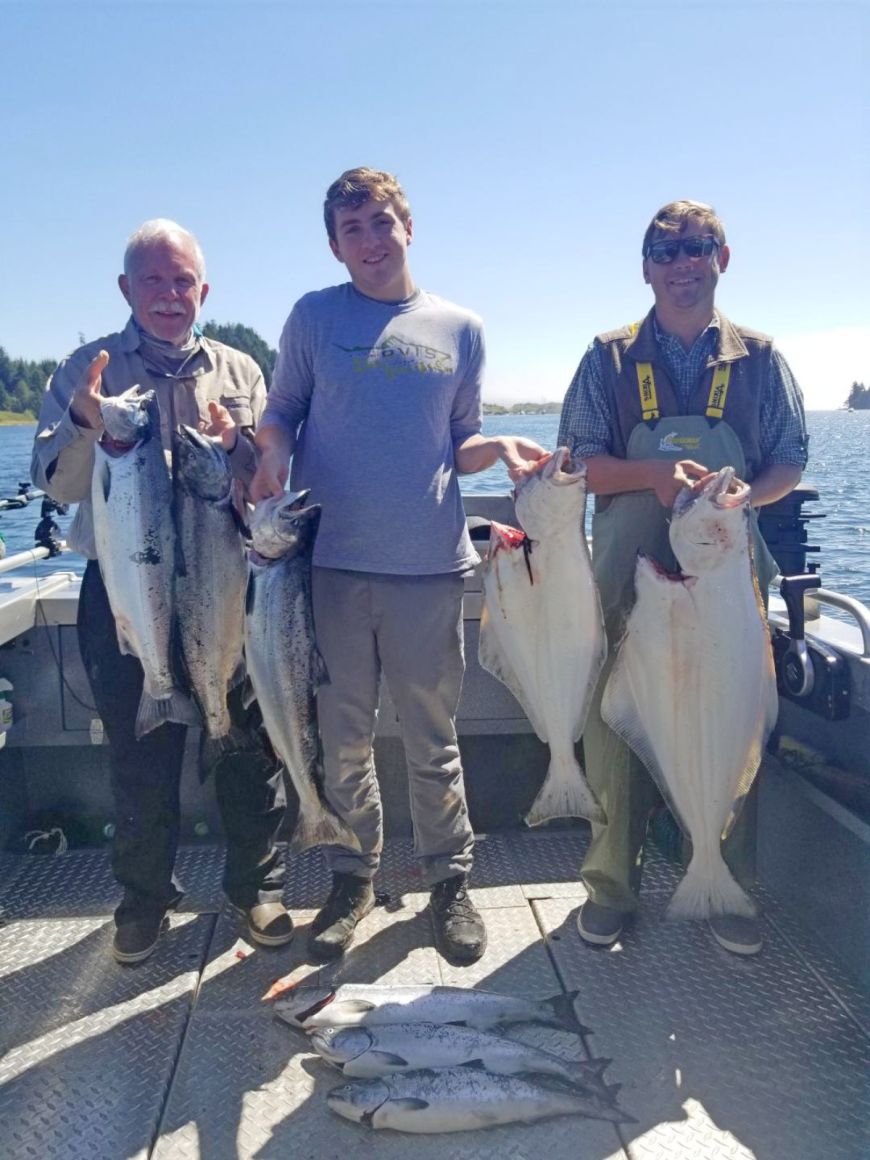 Calvert's group on Aug 9th with Chinook and halibut, on Andrew's boat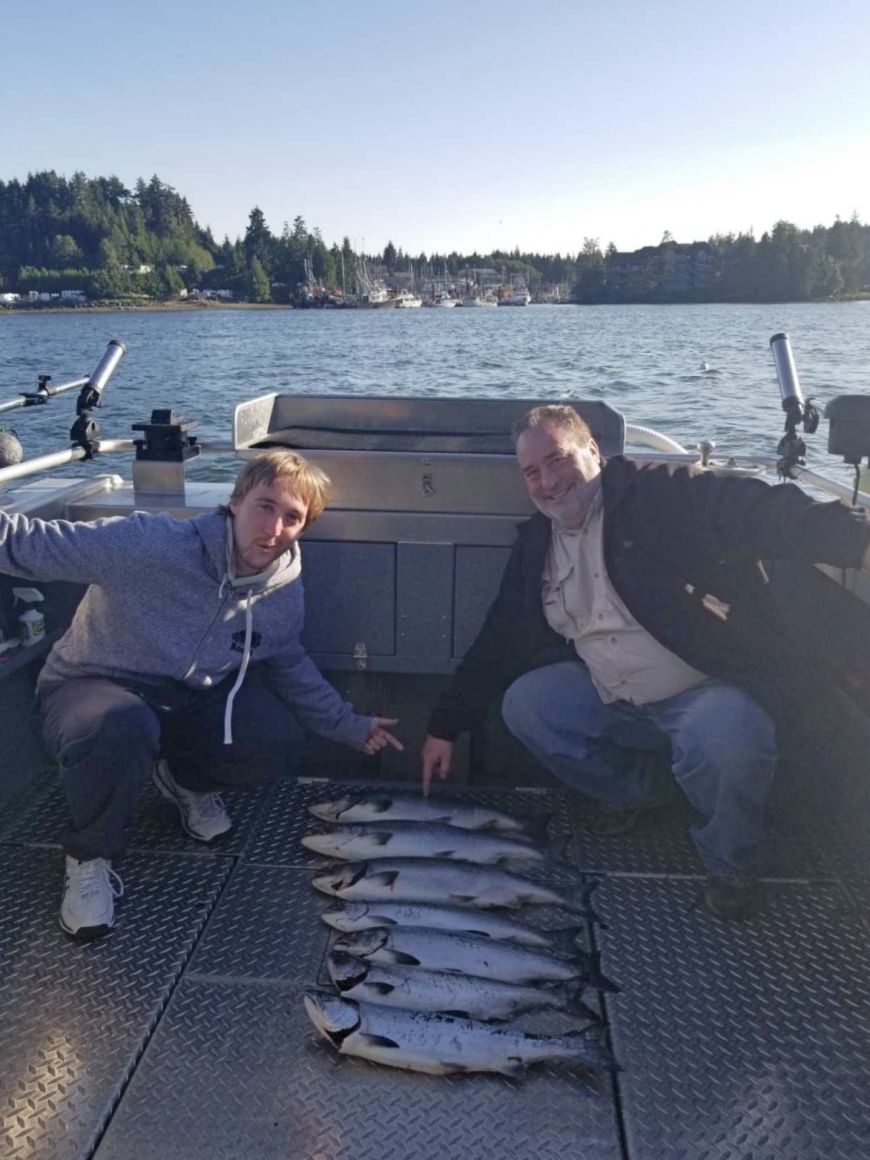 Aug 9th on Andrew's boat Rick and Sam with their salmon catch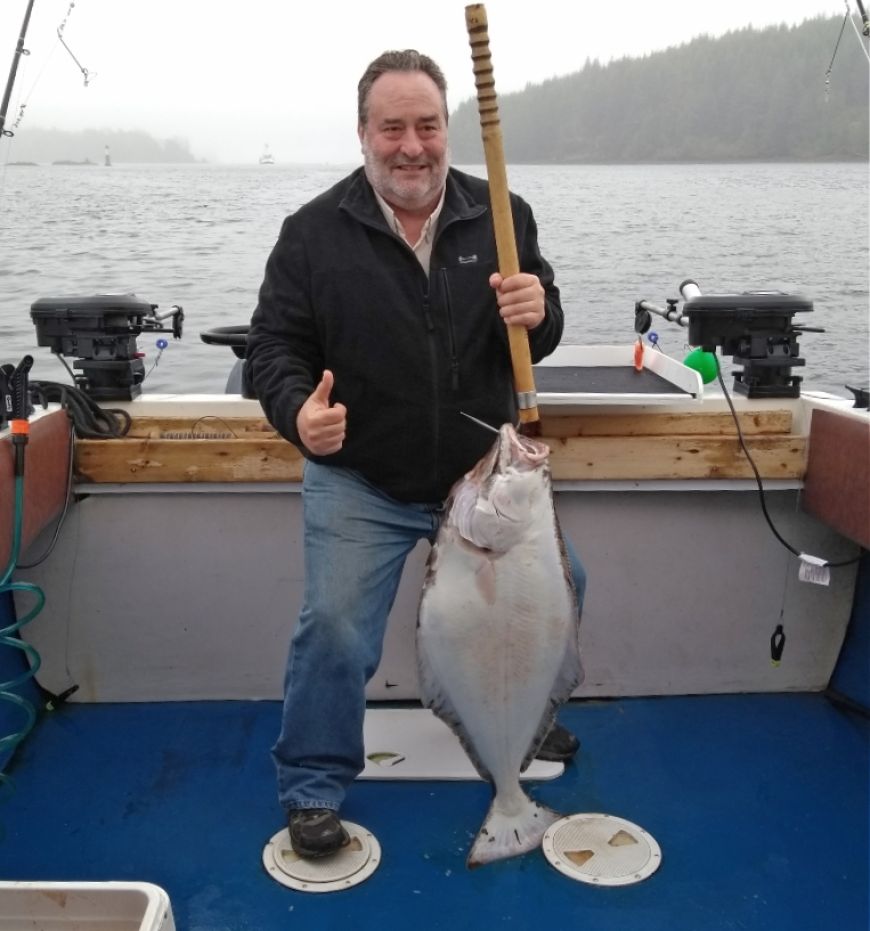 Aug 10th Rick Jackson and his big halibut, way to go!
Steven and Noreen Quesnelle on Aug 10th on a morning trip with Keith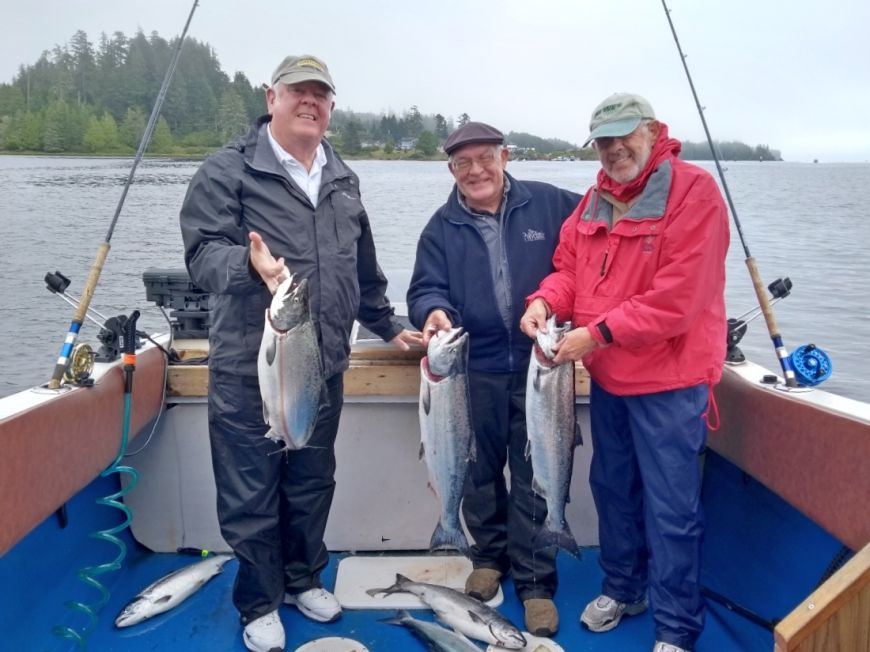 Jim Erhardt's group on Aug 11th and their awesome salmon prizes!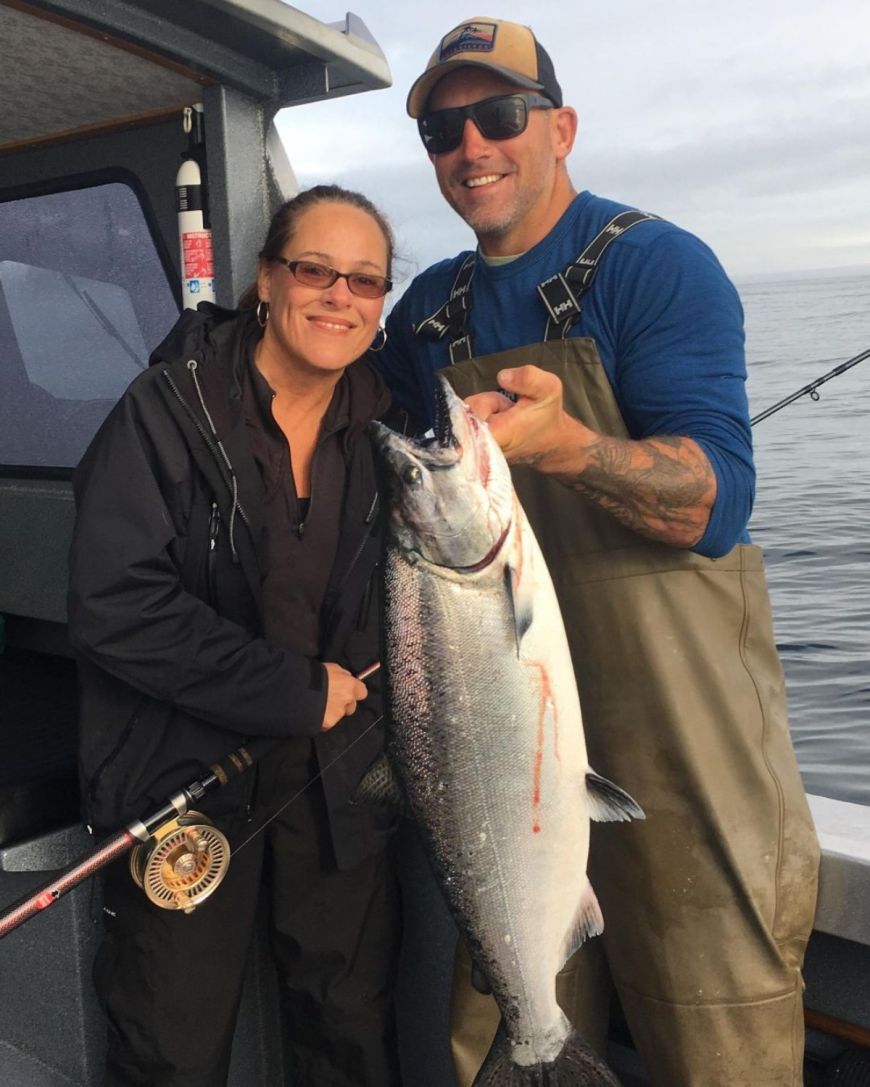 Aug 11th on Andrew's boat, this girl can fish salmon!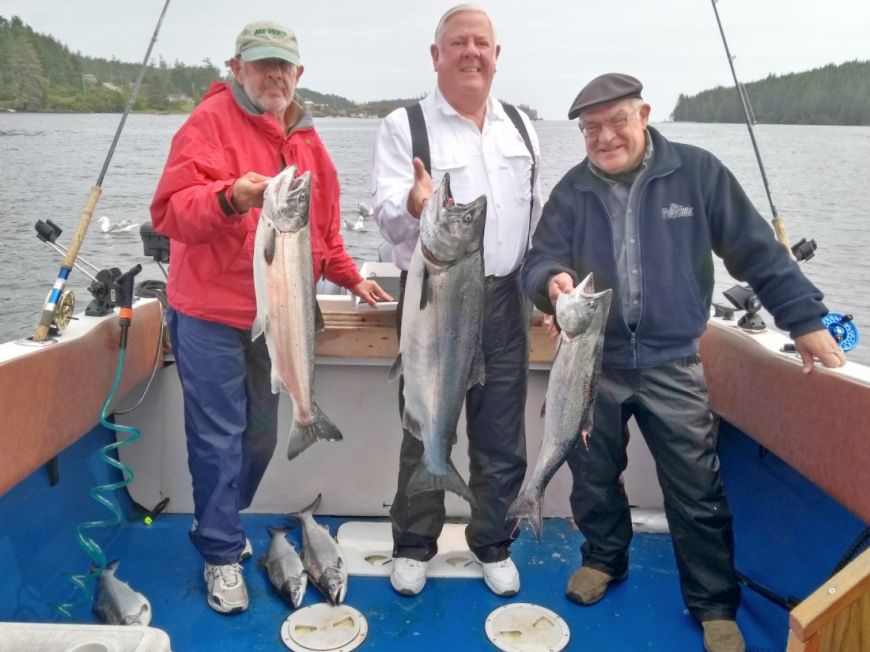 Jim, Jeff and Mike with their salmon catch of the day! On Keith's boat Aug 12th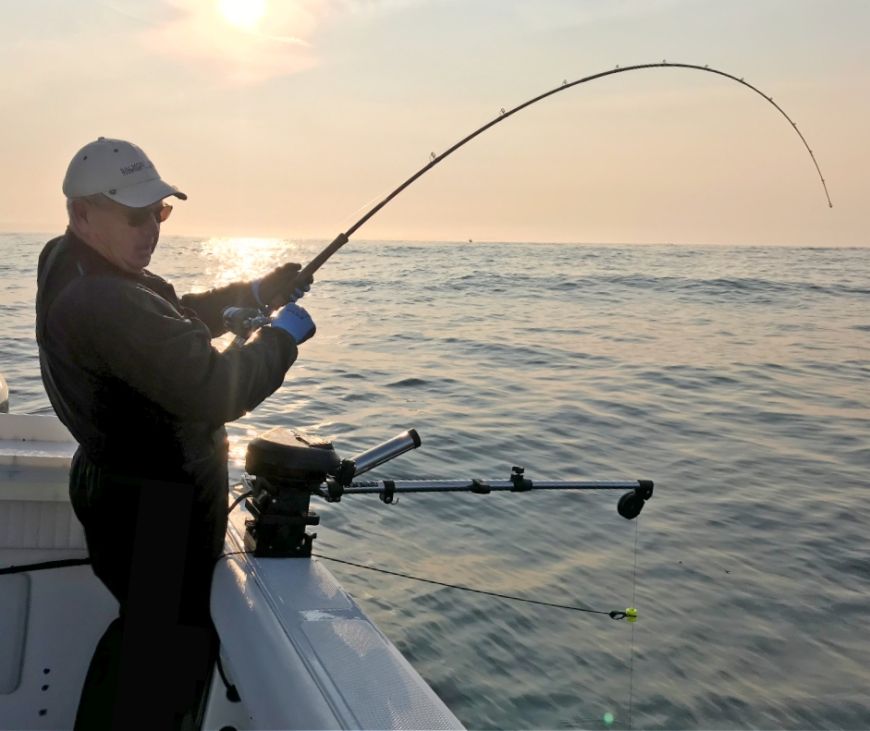 Al Miller group on Aug 13th and the beautiful sunrise on Sam's boat. They have been fishing with us since 2005!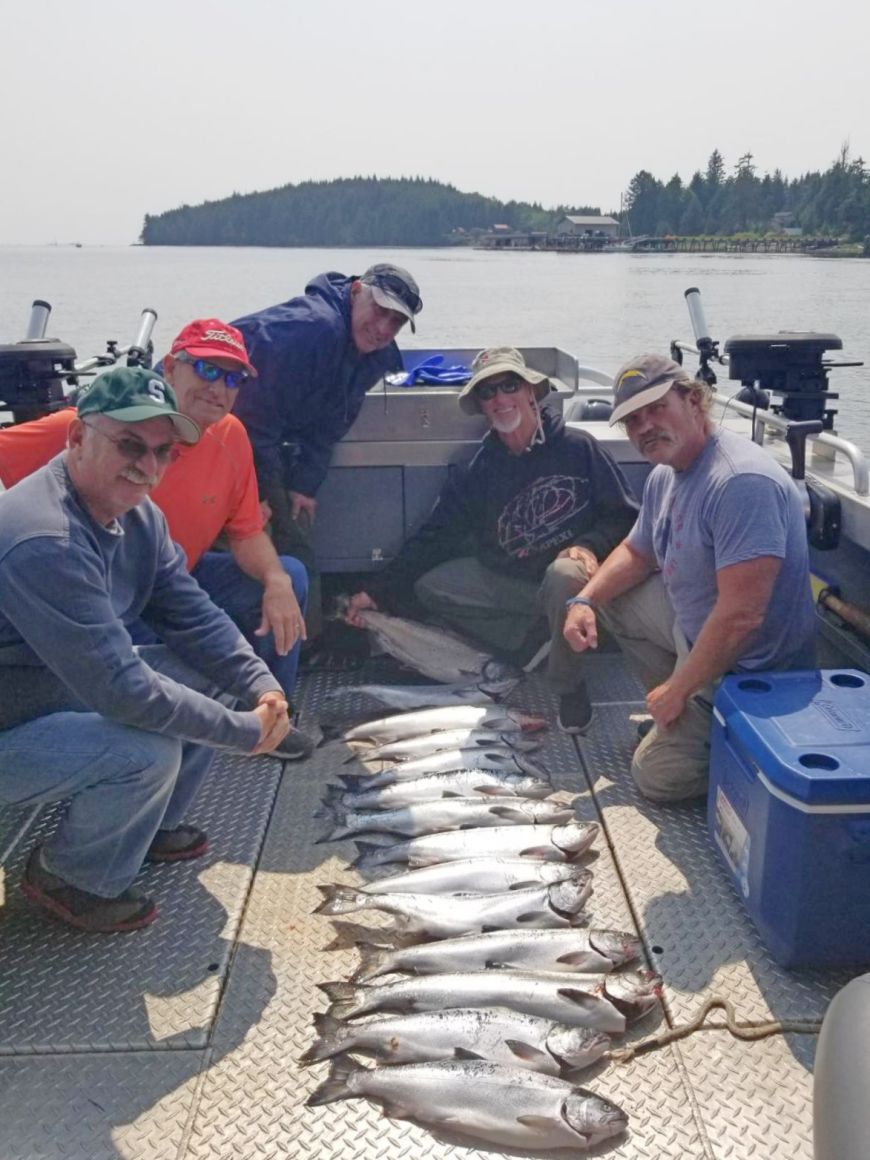 John Fuller's group on Aug 13th and their many salmon. Lots of Chinook and Coho for dinner!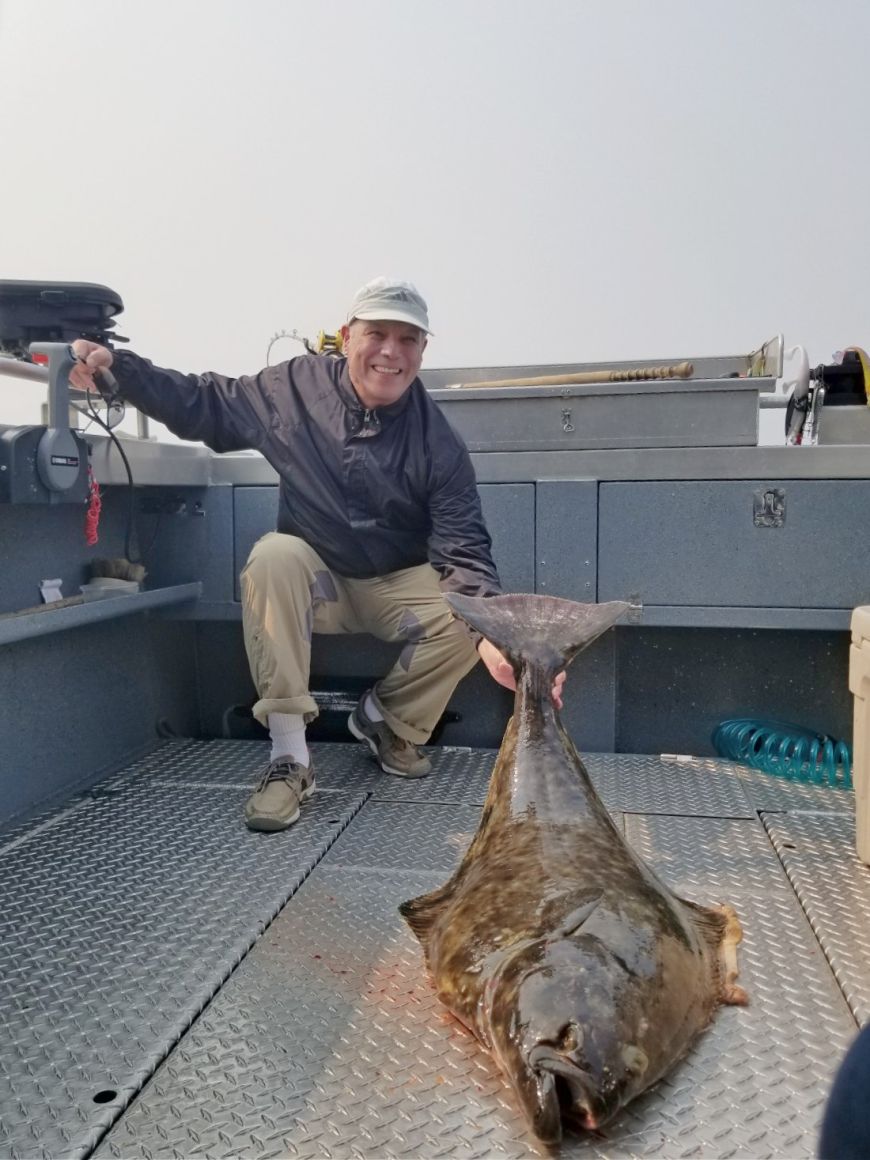 Halibut catch on morning of Aug 14th on Scott's boat. Nice catch Brian!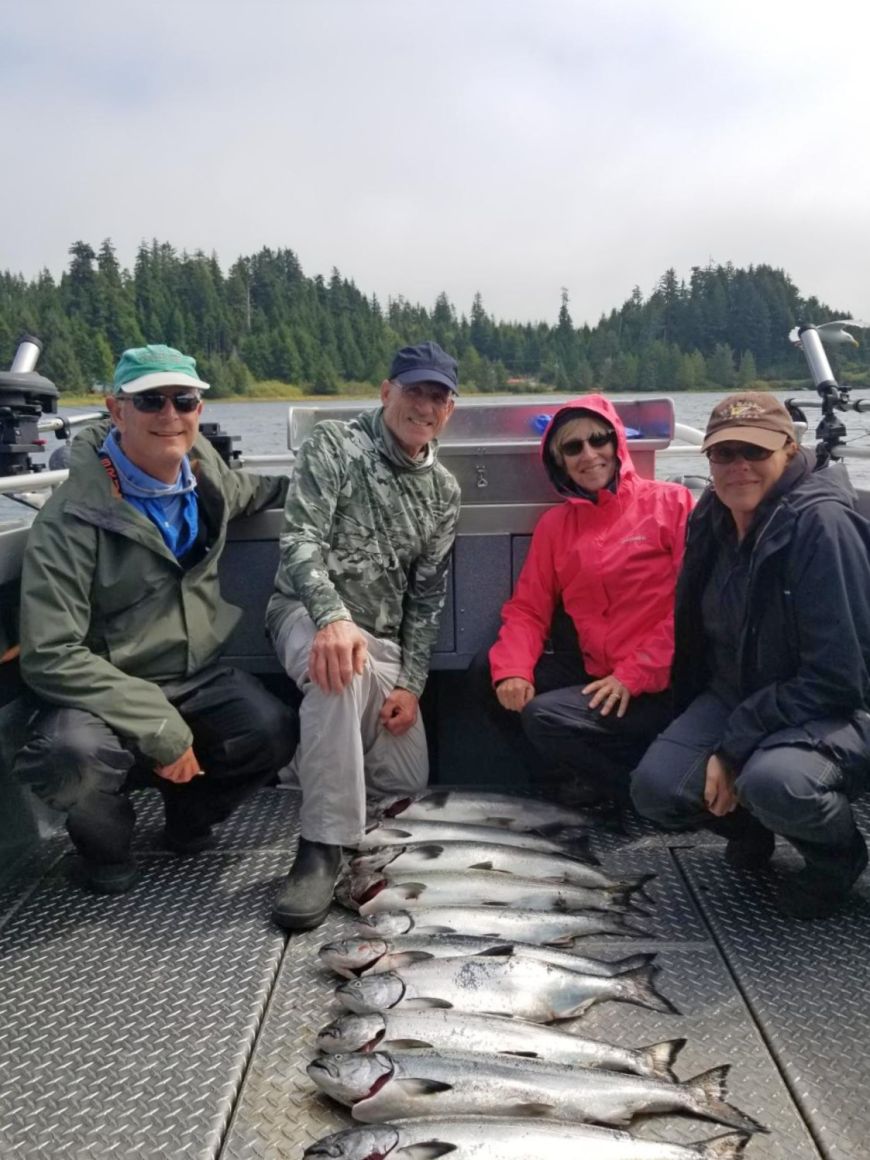 Piscitelli group and many Chinook and Coho on the boat. On Andrew's boat
Beautiful day for Rona and her big catch! Aug 15th on Scott's boat