Fishing Report: Ucluelet, B.C. Aug 22, 2018
Chinooks on the beach! The first of the much anticipated late season rock runners arrived with a bang this week. Wya Point all the way to the Red Can is producing chinooks averaging 14-20lb with a couple ranging into the mid twenties. A mix of anchovies and size 3 & 3.5 spoons are being fished with the preference changing by the day. Pack a good variety of UV/ glow flashers (blue and white footloose are a couple staples) as the fish can be a little picky, especially when fishing under a blanket of fog.
The offshore fishery at Big Bank continues to fire with 10-16lb Chinooks mixed in amongs enormous volumes of Coho. Stay tuned as any day now the arrival of the Northern Coho will bring silvers ranging into the teens.

Halibut fishing Continues to be strong on the outter Banks. The shallows continues to crank offering up steady production on anchor. Limits of 15-40lb fish have been seen through the area for the last month. An influx of chickens onto Big Bank has seen many more troll friendly 10-15 pounders. These are a welcome bonus as they often come incidentally while salmon fishing.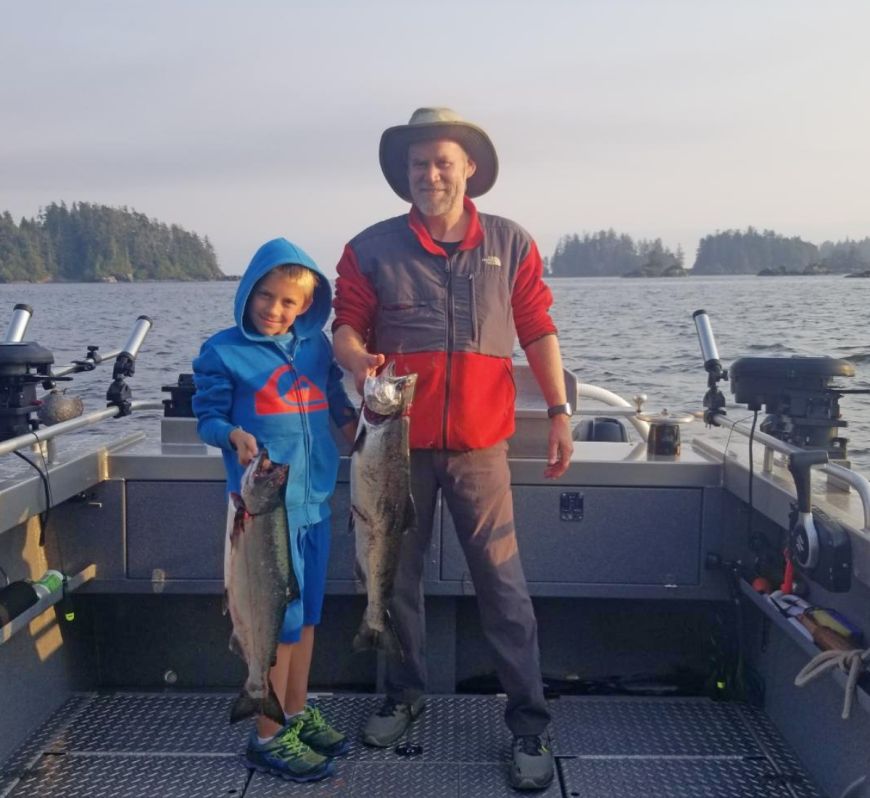 Chris Tennant and his son on a beautiful day for salmon fishing! Aug 16th on Andrew's boat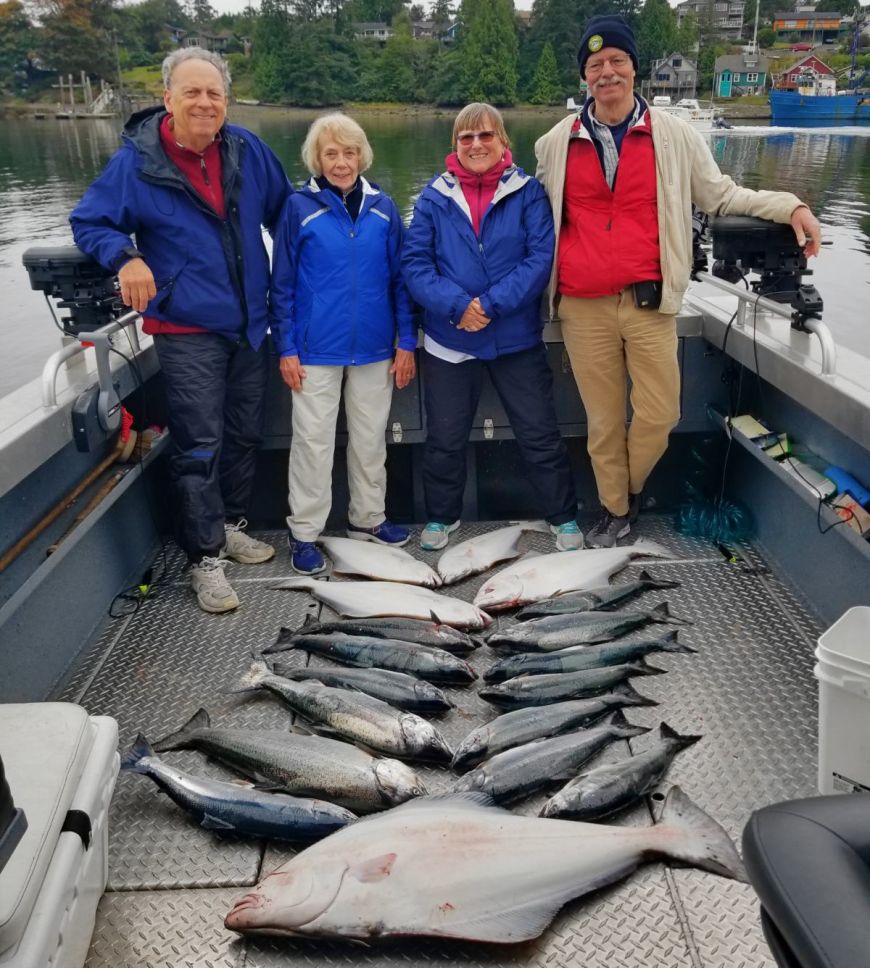 John Simon's group and they load of fish! Salmon and halibut were on fire on Aug 17th on Scott's boat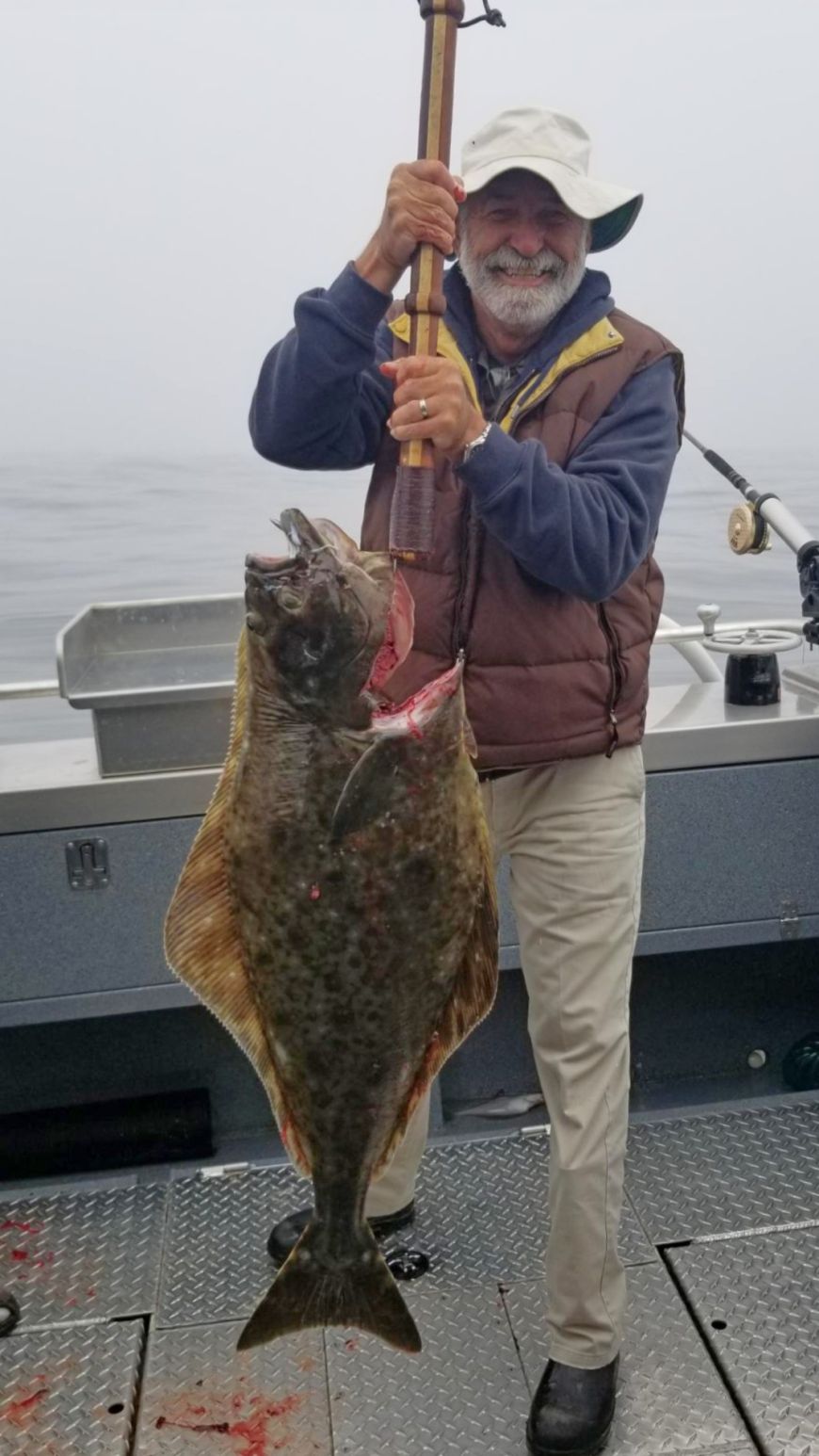 Warren Crain and his catch of the day! Way to go for your amazing halibut catch on Andrew's boat on Aug 18th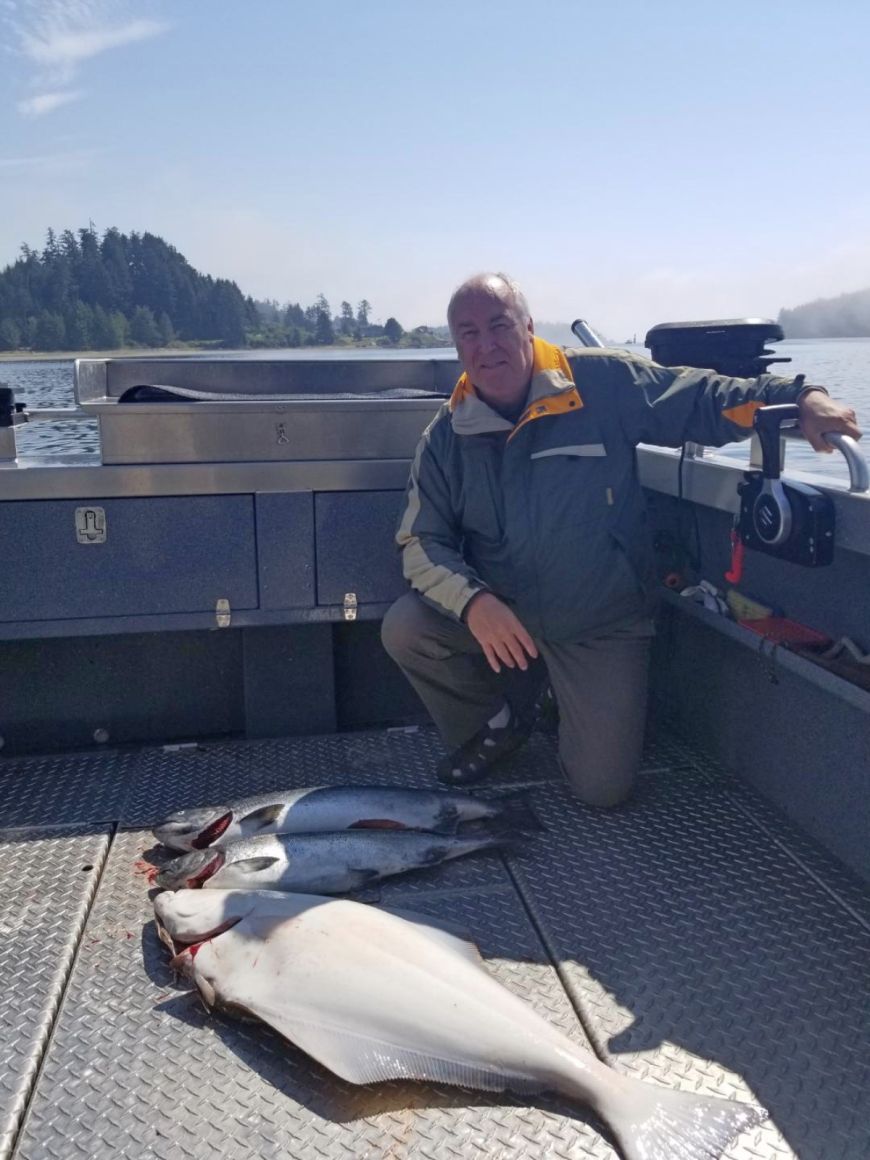 Lots of salmon and halibut for the Crain group on Andrew's boat Aug 18th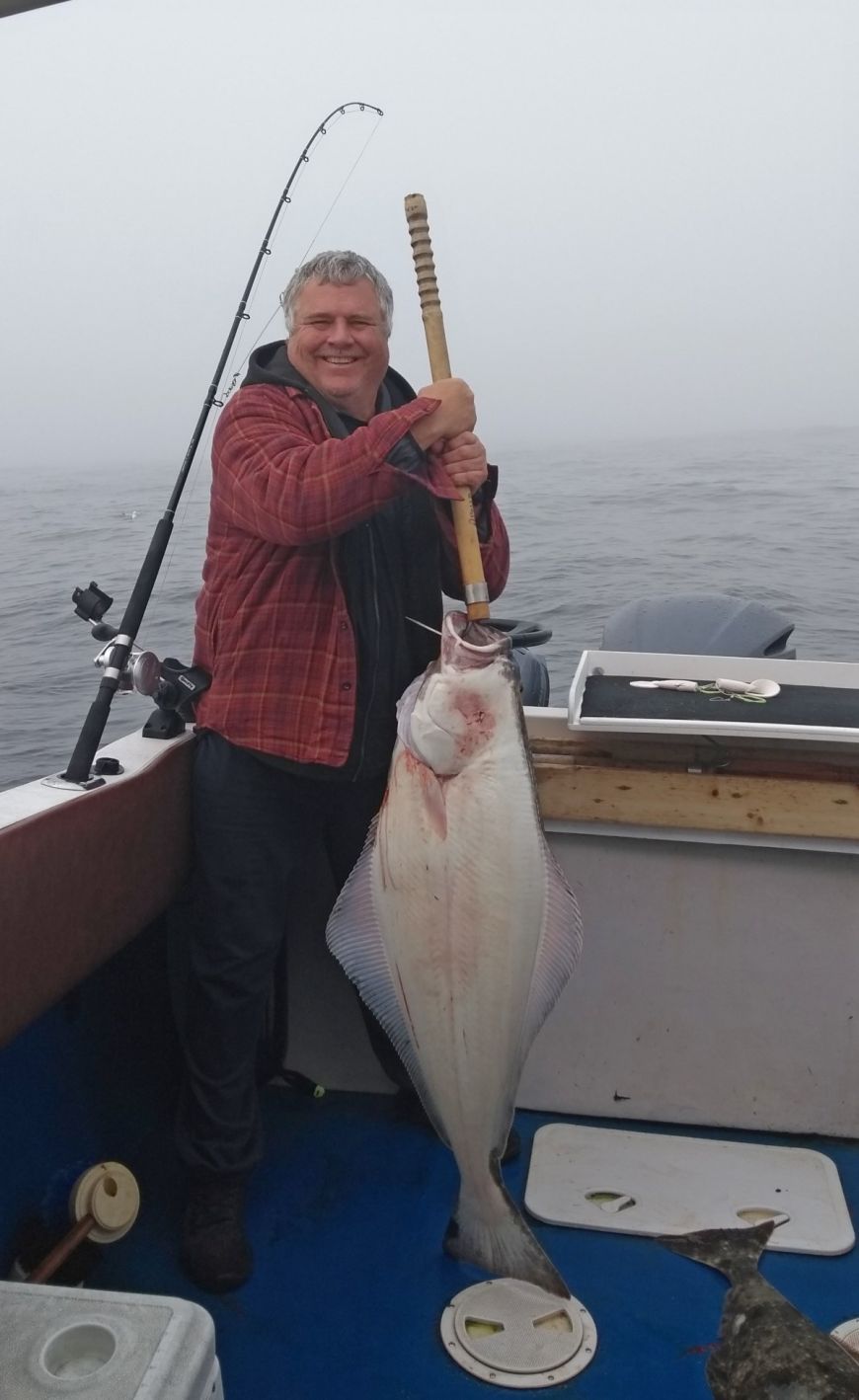 Jean and his big halibut on Aug 19, on Keith's boat
Jean Erickstad's group fishing halibut morning of Aug 19. Yup girls can fish!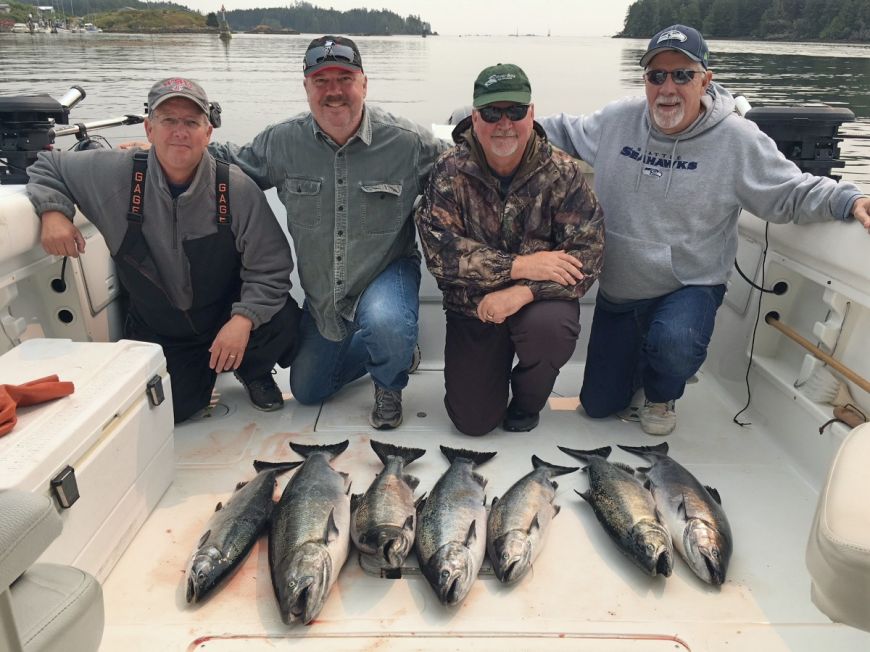 Bruder's group having it all with great salmon catch on Aug 20th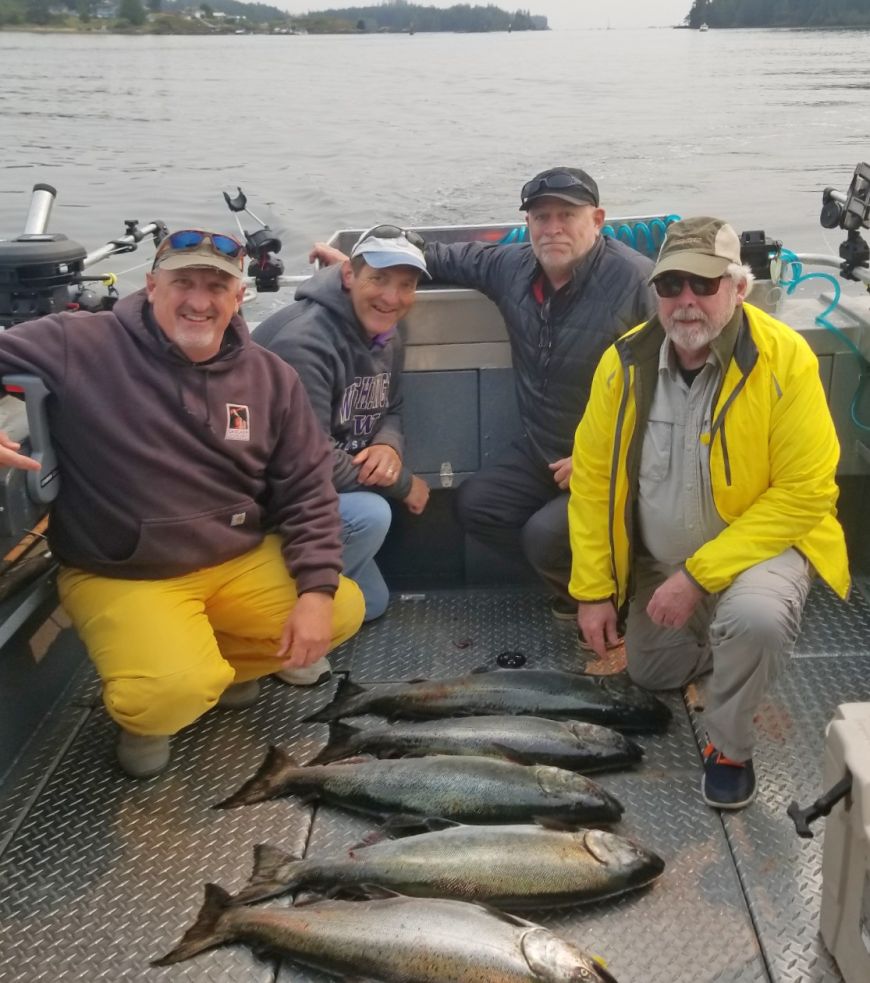 Bruder's group on Scott's 28' boat on Aug 20th. Lots of salmon for dinner!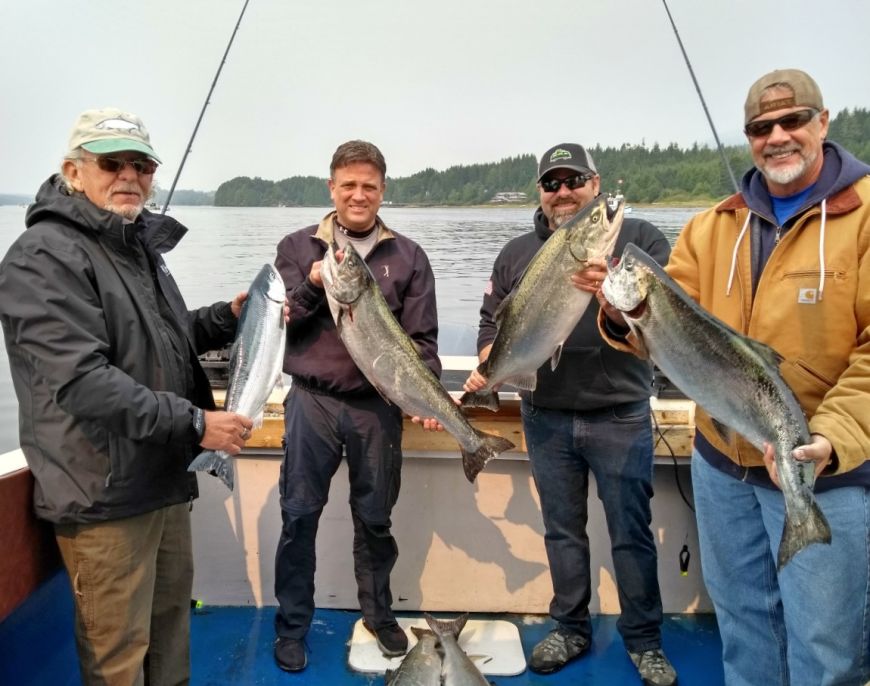 "Reel" nice catch you guys! Aug 20th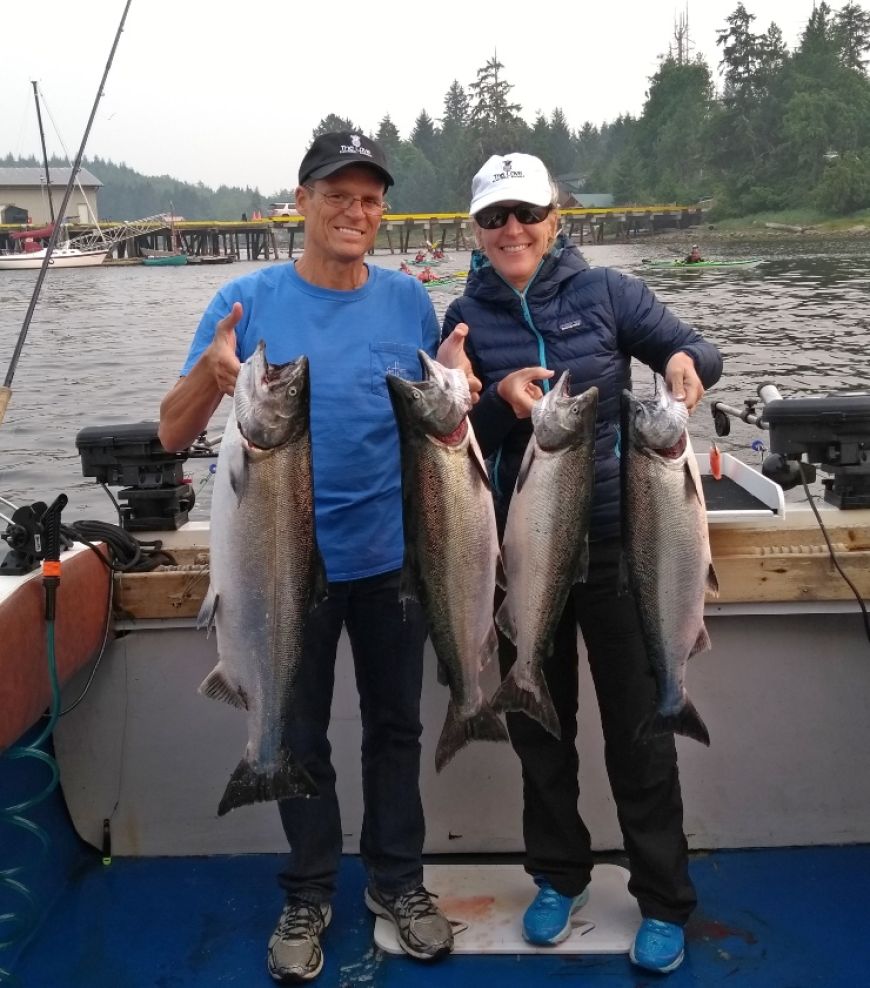 Richard Mcwhorter and his parter for some awesome salmon catch! On Keith's boat Aug 20th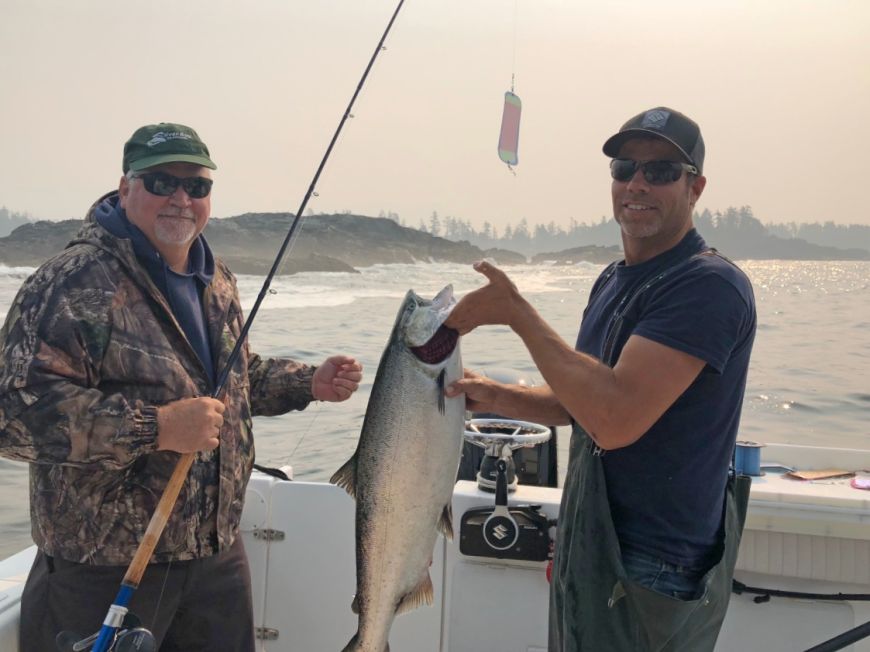 The Bruder's with their guide Sam on Aug 21st, nice salmon!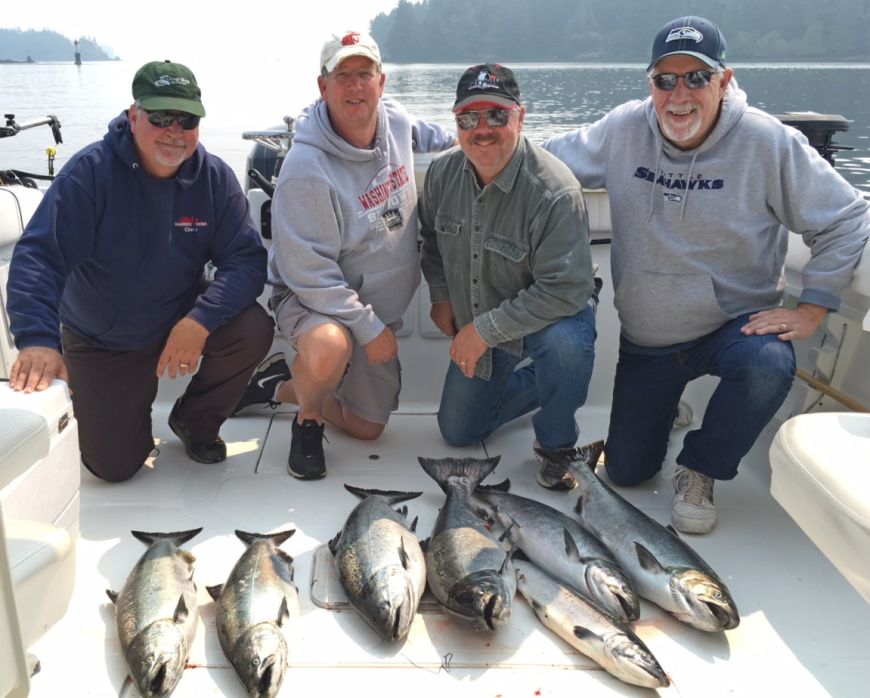 Legend Brands with Andrew on Aug 21st. They are pretty happy of their salmon catch of the day!