Fishing Report September 7, 2019 Ucluelet BC
Fishing has been extremely good the past few weeks. There was a little slow down at the beginning of September coinciding with some low pressure weather. The last two weeks of August saw very good fishing in close to shore for the returning Chinook salmon into Barkley Sound. This is the run we have been talking about for a while as there were 120K Chinook expected to return. Sometimes the fishing in the morning started slowly but things always picked up as the day went on. The bite tended to be best first light and then again mid day to early afternoon. Chinook have been biting well on anchovies, small spoons and white glow hutchies. We have had more double hookups this year than any year previous.
Halibut fishing also stayed good until the end of August and we will try to get some more pics up soon. Below are a few pics from the past few weeks.
Bruders group August 19, 2019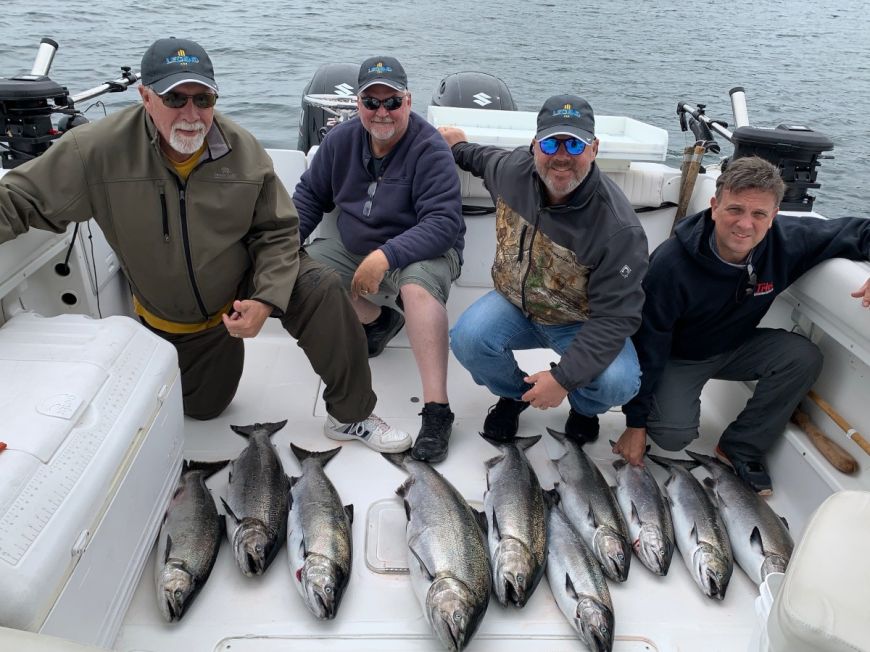 Bruders group August 20, 2019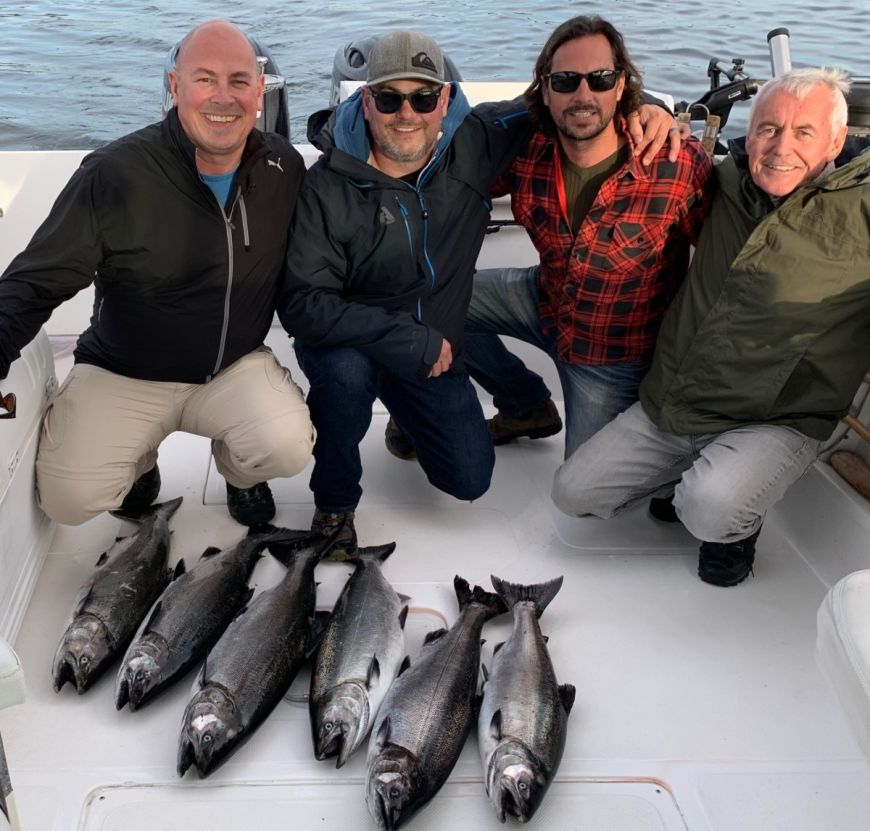 Part of the Gordon group August 22, 2019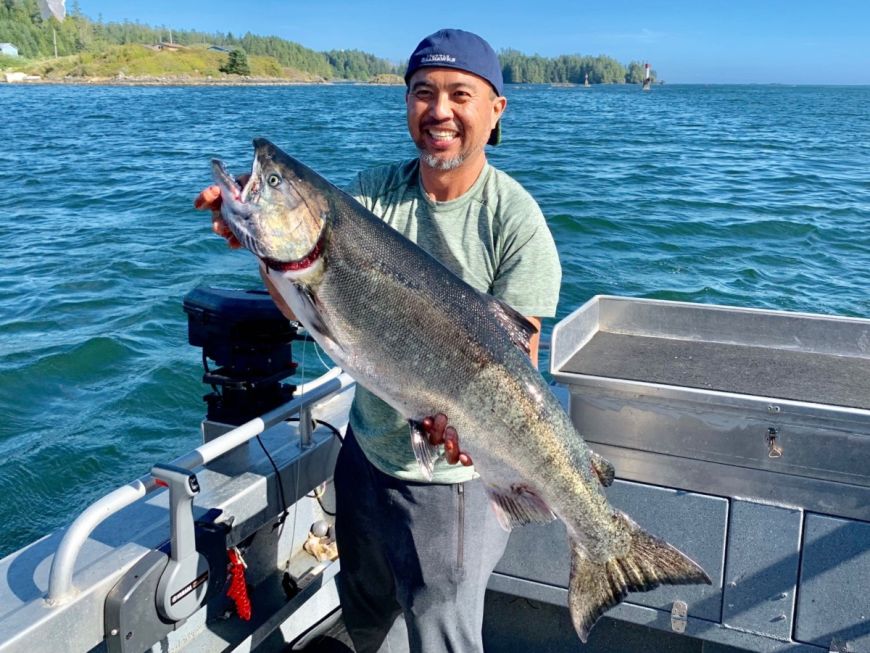 Kai Chung holding a beauty August 24, 2019


Chung family August 24, 2019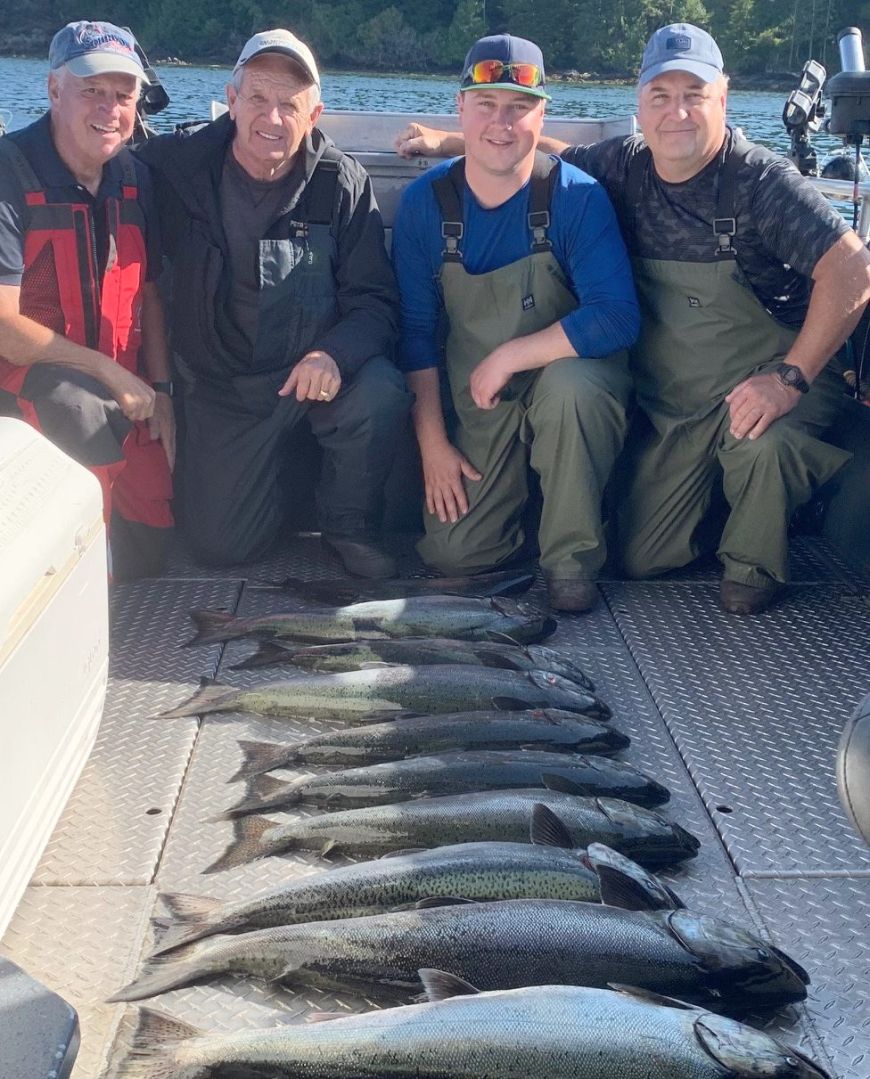 Miller group August 25, 2019 out for the afternoon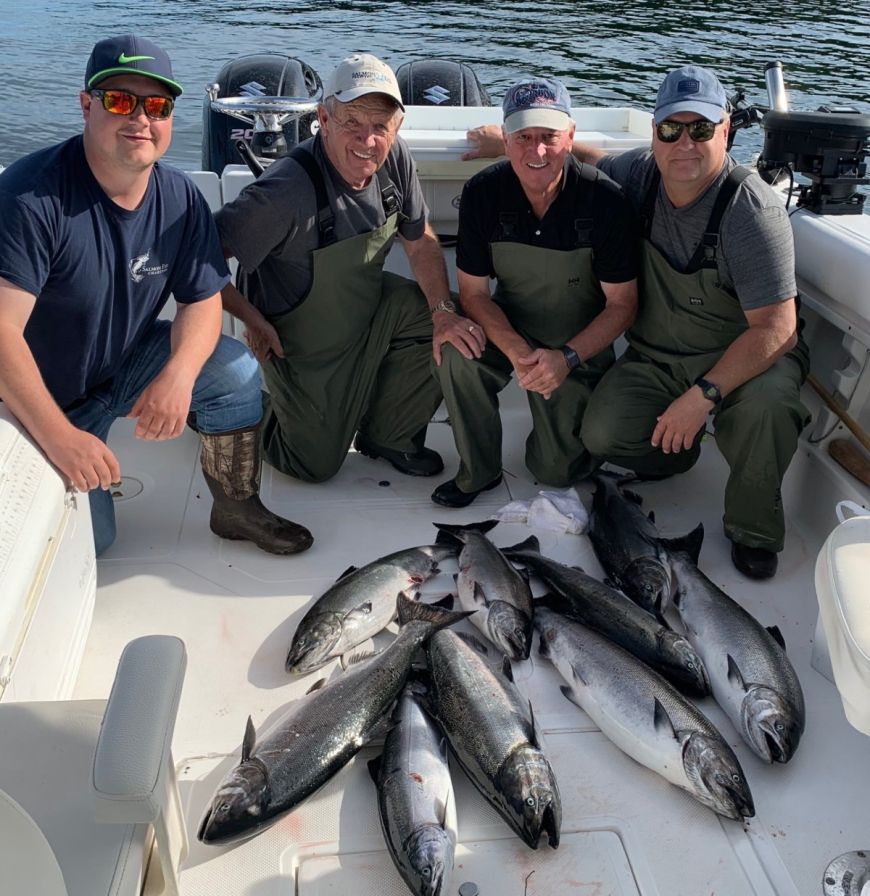 Miller group day 3 out for a short morning August 27, 2019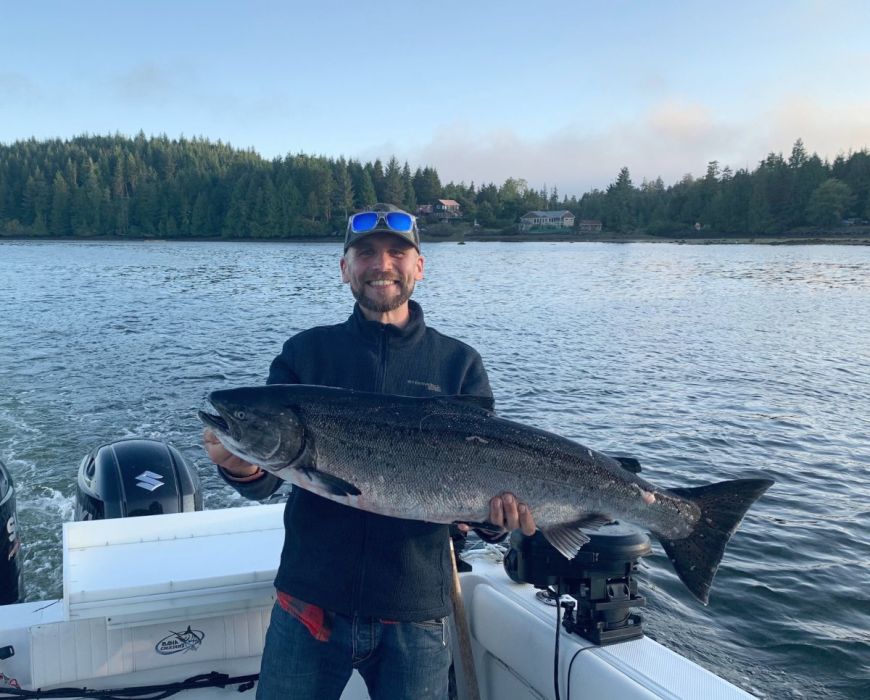 Hubert out Sept 2, 2019 for one of 8 fished hooked in under an hour.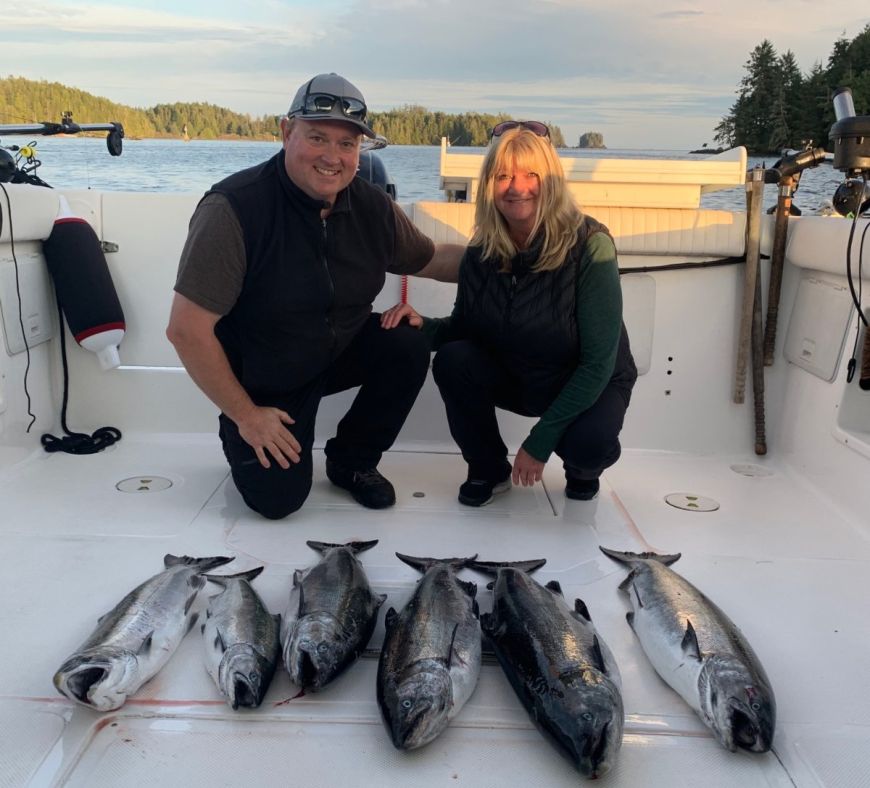 Keith and Sandy out for the afternoon September 6, 2019