Fishing Report April 17, 2020 Ucluelet
Fishing Report April 17, 2020
We are not normally open for business normal until mid May, but while things are quiet in town I have been taking advantage of almost no boats on the water to do a little fishing when not working on our new cabins.
The Chinook fishing has been good on both 3 inch Silver Horde spoons as well as splatterback needlefish hutchies. Over the last month the Chinook have been around Great Bear, Beg and the Lighthouse. I also did a trip to Effingham a few days ago and hit a few there in about an hour's fishing.
The Lingcod fishing has been great which is quite normal this time of year. Lingcod are one of my favorite fish to eat. Since the commercial fishery isn't running its possible there are more around though the fishing seemed pretty normal for April to me on Sunday. If you troll anywhere close to shore is some spots you will hook ling cod, though many of them are undersized. Below is a photo of me with Lingcod we jigged up after catching about 15 in total and releasing the smaller ones.
If you are wanting to come fishing in Ucluelet with us this summer we are at a accommodation shortage even with the shutdown. You can check out
Ucluelet-Info.com
or get one of our fishing packages available at
https://www.salmoneye.net/site/fishing-packages.html
. We are getting close to finishing 2 1bedroom cabins and and should be done a 3/2 cabin by mid June.
Below are some pics from this week.
Tight lines,
Sam Vandervalk
Owner/Guide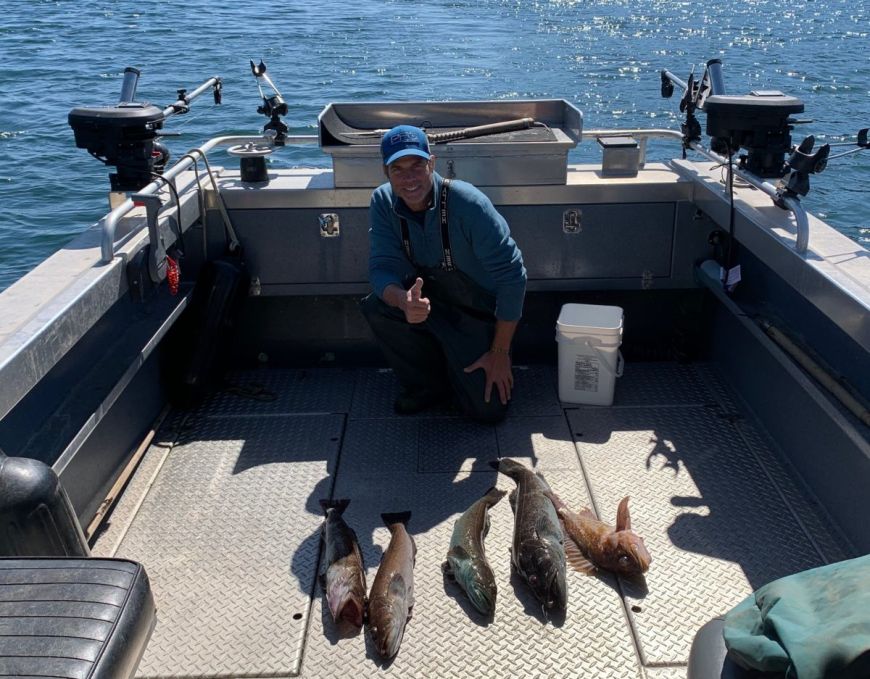 Sam Vandervalk April 12, 2020 with Lingcod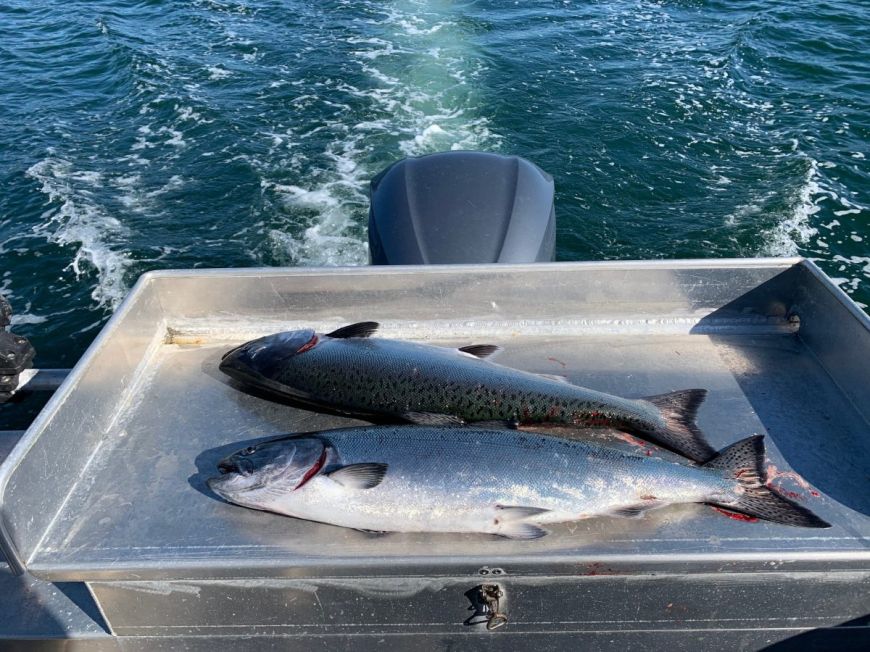 Two Chinook caught April 16 on short solo trip 10 mins from the harbour by Sam Vandervalk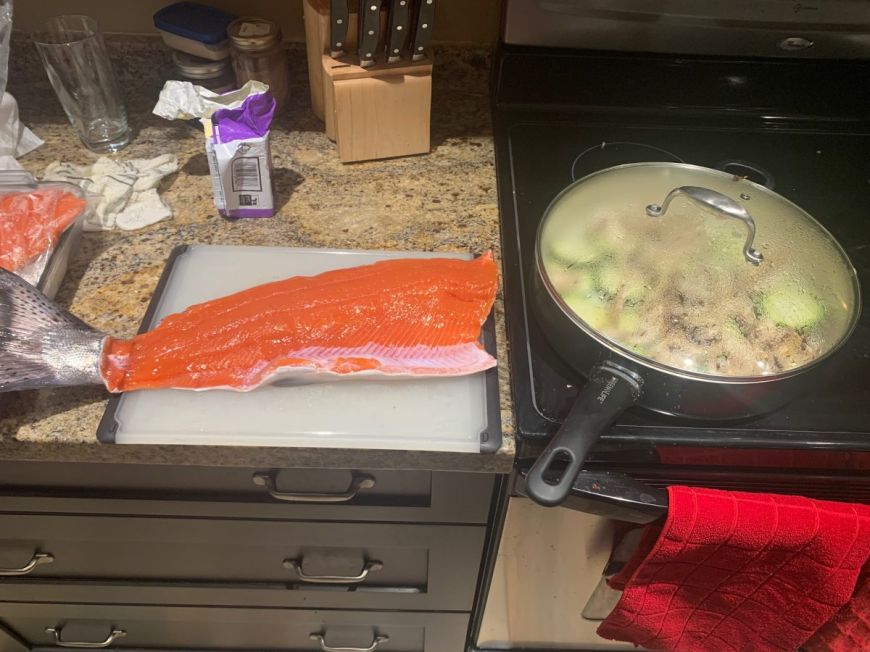 Cooking fresh caught salmon with some delicious vegetables April 16, 2020