Fishing Report June 9, 2020 Ucluelet, Vancouver Island BC

Well, we had a late start but finally kicked off the season! I know there are a lot of you that weren't sure what was happening with fishing and what the final outcome would be. The sports fishing industry has now gotten the blessing of the province to be operating as of a few days ago. We will be following sanitation protocols to make sure everything is wiped down and clean on group switches.
Fishing Report
Fishing has been good for both salmon and halibut. A couple days ago our guide Dan was fishing in an unusual spot for this time of year. The squid were surfacing and showing on the sounder. Before the boat trolled 50 ft the first fish was screaming line. The bite kept going and within a short time the group had their limit of salmon with the two largest being 23 and 25 lbs. Our guide Keith was out yesterday with a couple from Vancouver and also got a few screamers. It appears the fish are out in force whether the fisherman are there or not!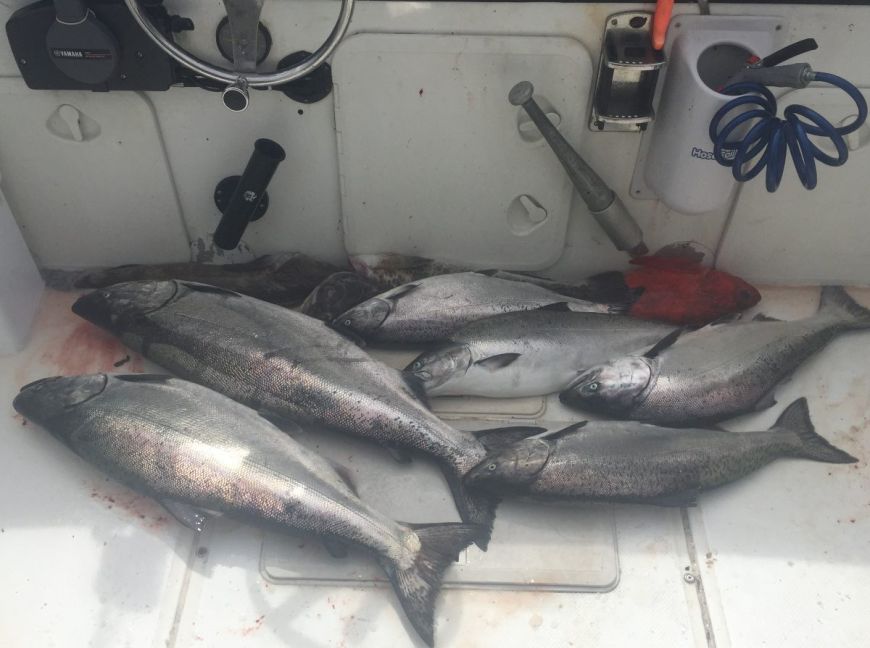 Dan's boat load of nice Chinook from June 7 and a couple perfect sized ling cod for eating!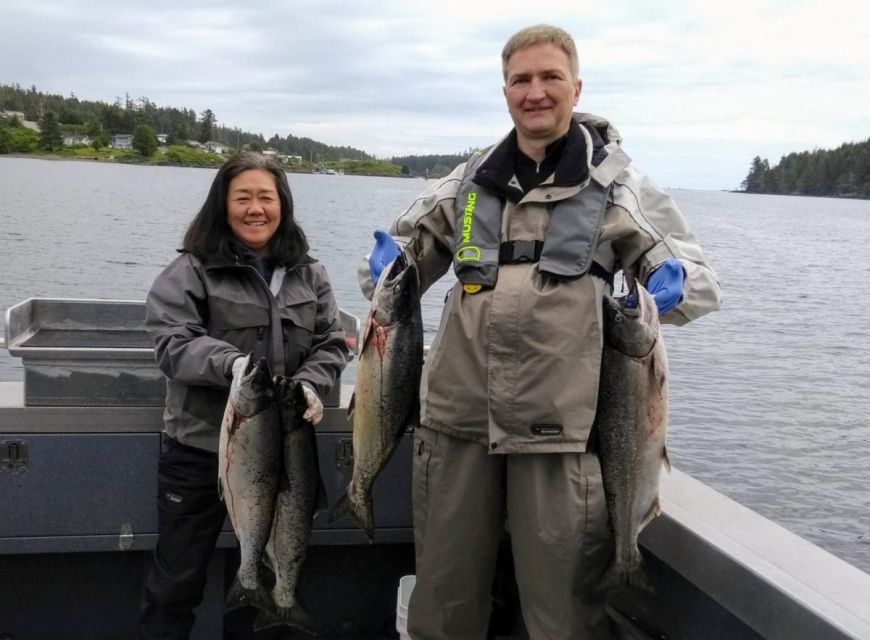 Over the past month we have had some good catches around Great Bear, Austin and Cree which are all in quite protected water. Sail Rock and the Red Can have also produced well. We haven't fished halibut much but when we have we caught limits. We are hoping this good early season action continues as it has been a ton of fun!
Accommodation
Over the last few months we have been working on our cabins built all new from the studs to finish. Here are a few photos of work these past couple months. We are in the finishing stages of the house suite and the largest cabin. The first two cabins are getting their appliances installed and furniture in and the others are soon to follow.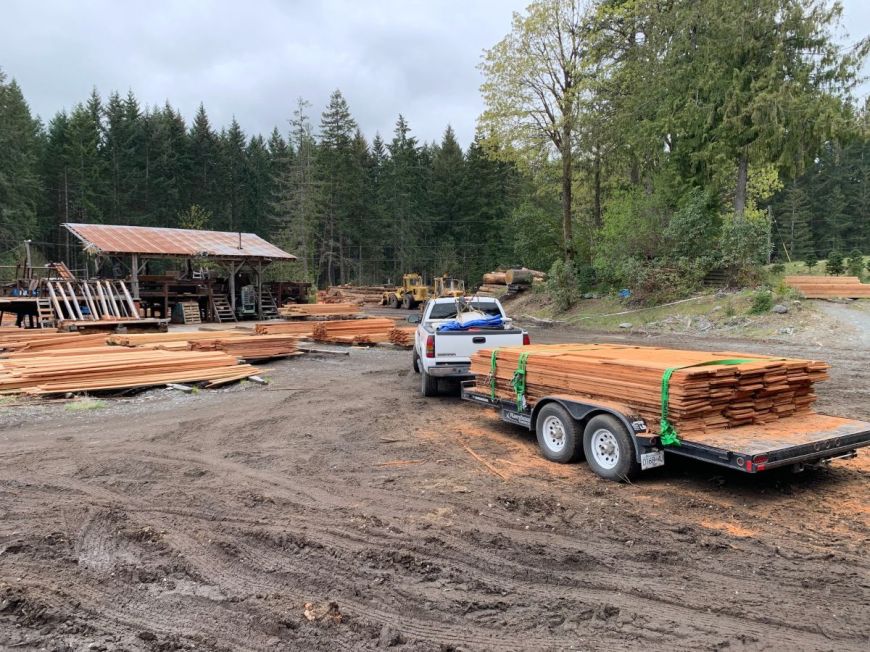 Picking up live edge cedar siding April 24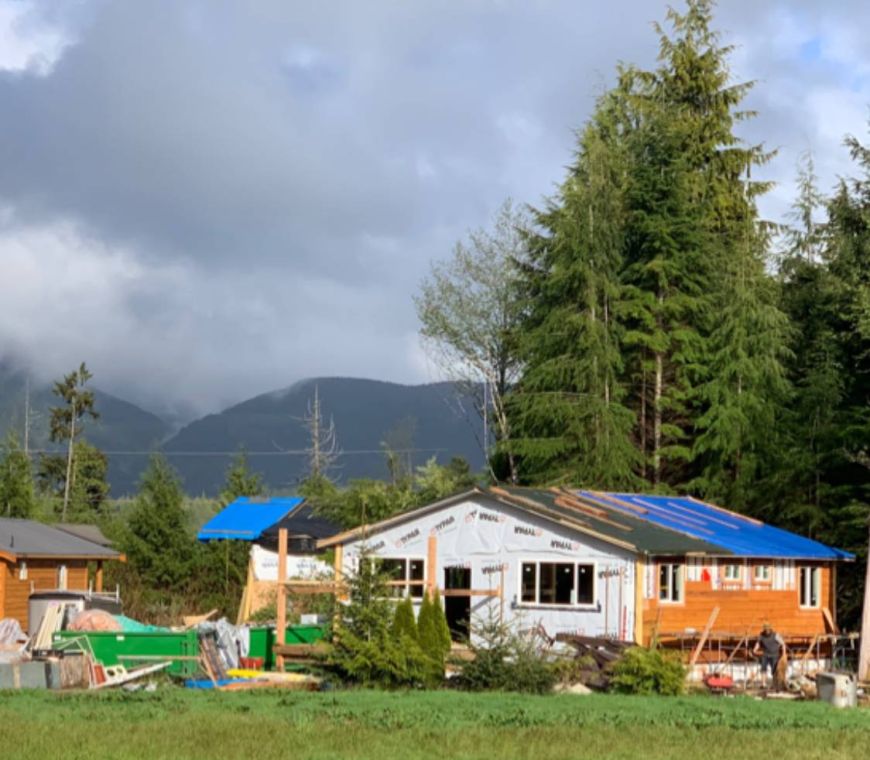 May 2 photo of 3-bedroom cabin progress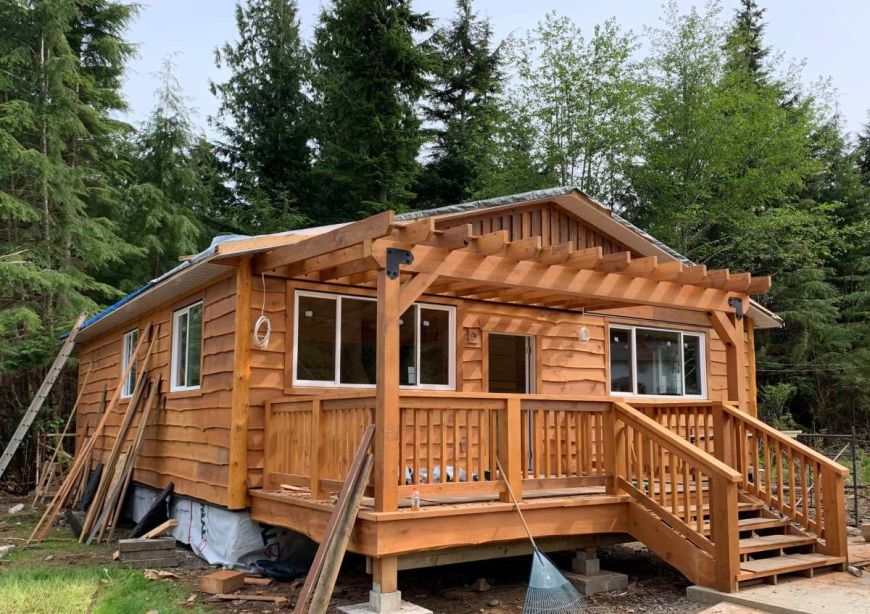 May 15 3-bedroom cabin progress. I love the deck!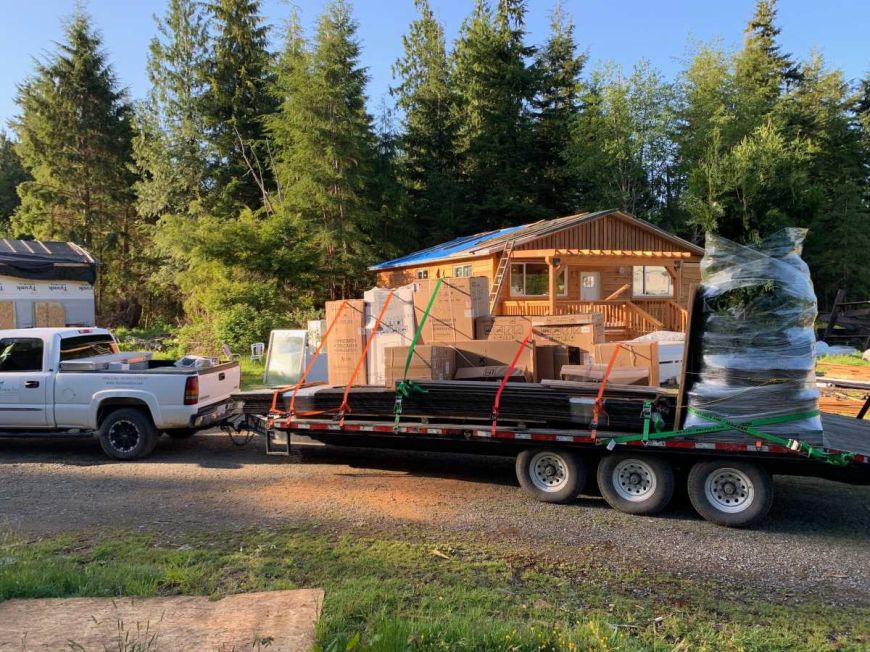 May 21 shopping trip! Metal roof panels, trees, appliances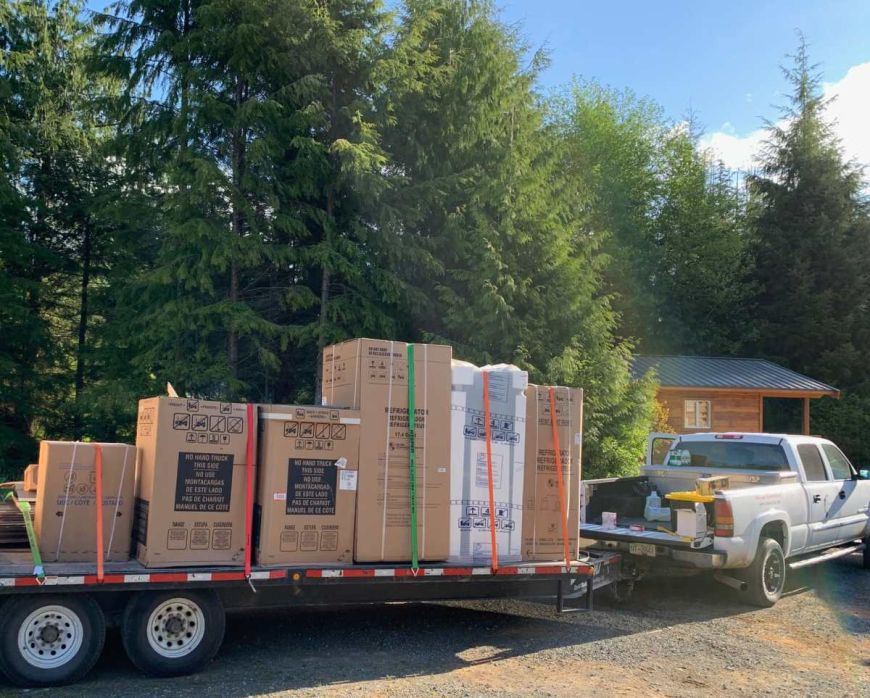 One of the trips picking up appliances. We wanted the best so ended up with Electrolux washers/dryers, and mostly Frigidaire microwaves, ovens and fridges for all units.