Fishing Report Ucluelet BC Canada August 10
The fishing the past couple weeks has been great for Chinook, Coho and Halibut. Late July there were a good amount of Chinook at Big Bank. By early August they were still there but harder to find patches of them. Southwest corner became the new hotspot for Chinook and Coho though we were still getting Chinook at Big Bank while trolling for halibut. The bite at Southwest Corner went longer than expected and is still happening. The fishery inshore for the larger Chinook has taken over though as the Chinook have started to roll through in force. The 130K Chinook coming through are going to mean a lot of bent rods over the next 3 weeks. Small spoons and anchovies are the lures of choice for the guides.
Halibut fishing has been great in a few places. Big Bank has been good in a couple different spots for trolling, bottom bouncing and anchoring. Southbank was also producing though the last time we went there about a week ago it took longer than normal to get the halibut. If trolling make sure you keep your cannonballs on the bottom. We have been seeing some nice sized halibut on the troll as well which isn't normal.
You can check out Ucluelet-Info.com or get one of our fishing packages available at
https://www.salmoneye.net/site/fishing-packages.html
. We have very little ocean view accommodation but still have some cabins available.
For more info on Vancouver Island also check out
https://www.discovervancouverisland.com/
.
Below, some pictures of the last few days.
Tight lines,
Sam Vandervalk
Salmon Eye Fishing Charters
www.salmoneye.net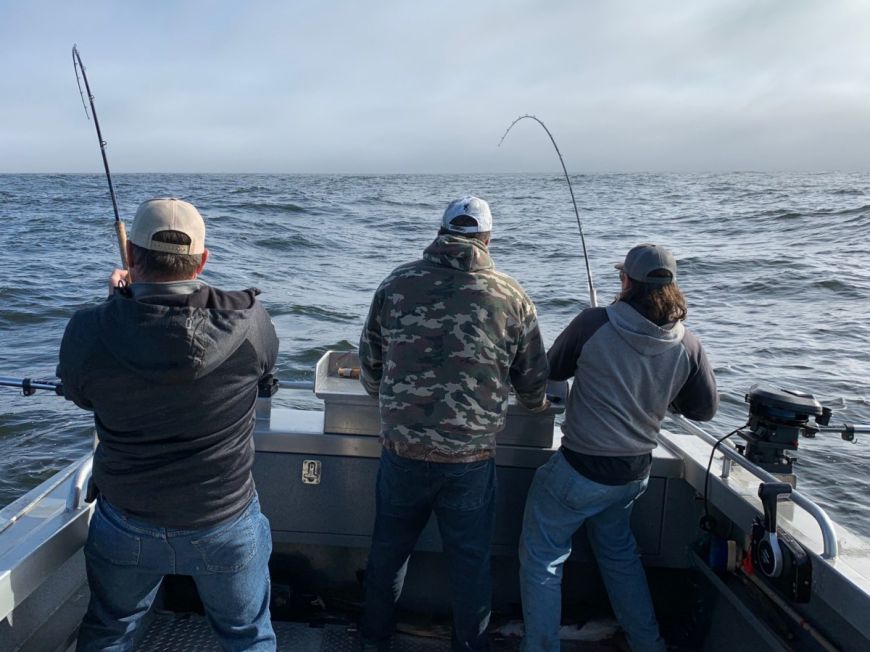 Double Header aboard the Spring Bight!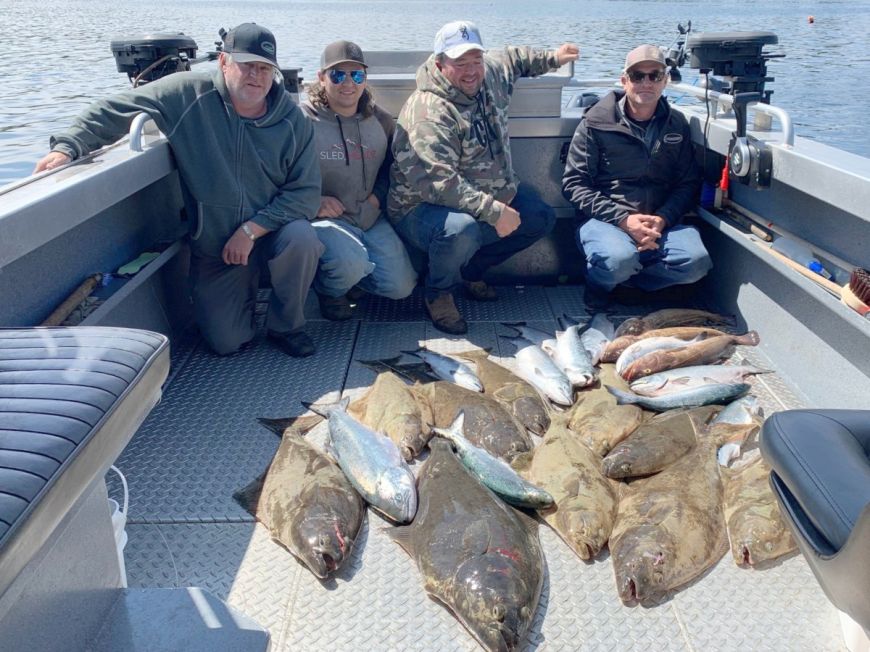 The Wieshorster group got into a good patch of Halibut on Day 2 of a 3 Day trip.
More Chinook salmon for the Wieschorster group to finish off their multi-day package.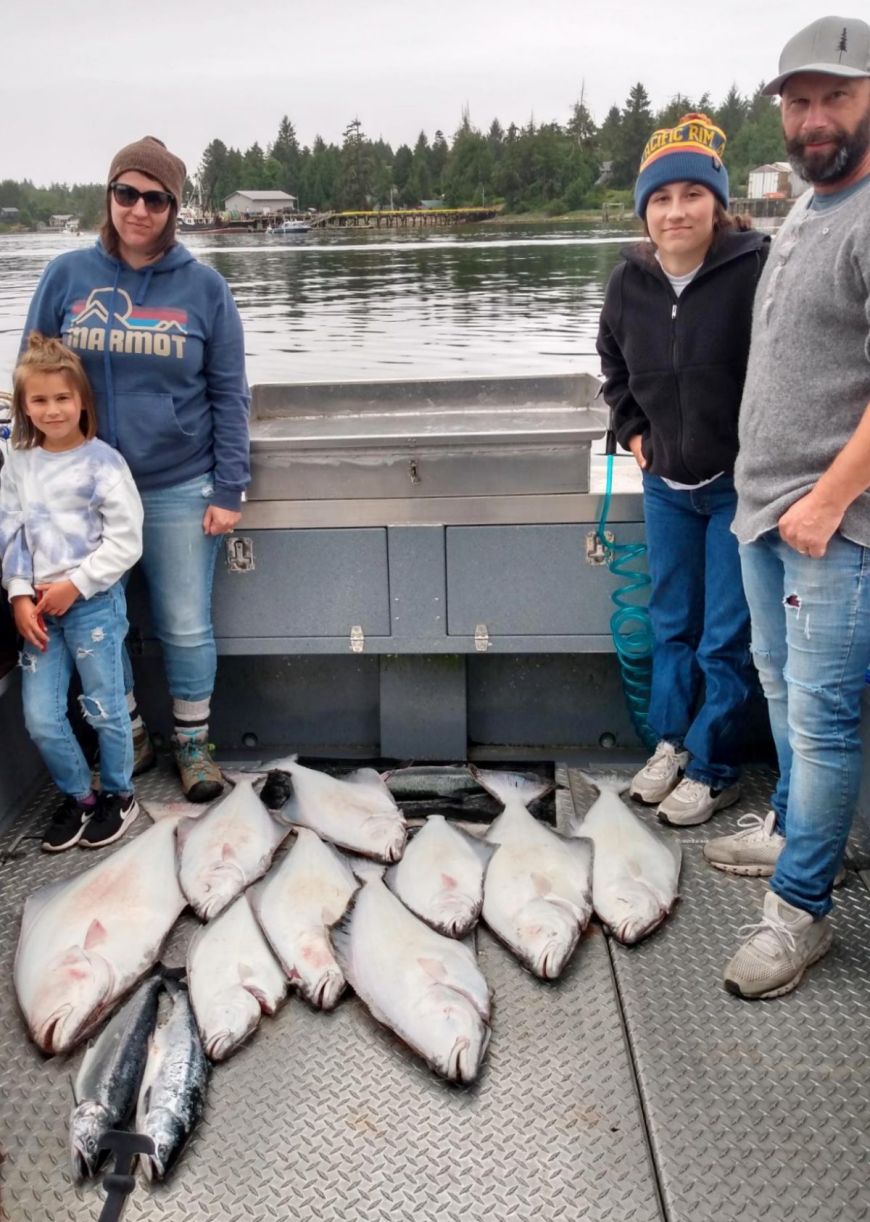 The Dirven family were able to start off their adventure with some great flatfish!
Chinook salmon were the target for the Dirven's in the Ucluelet sunshine.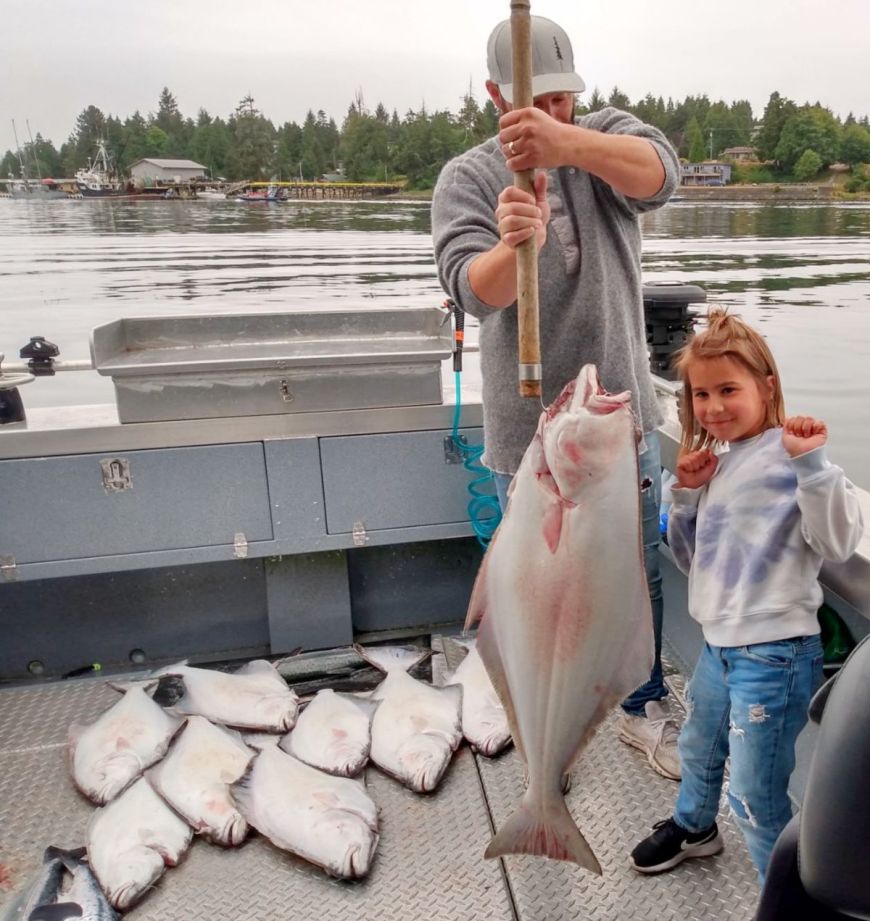 Always good to have Dad around to hold up a big fish!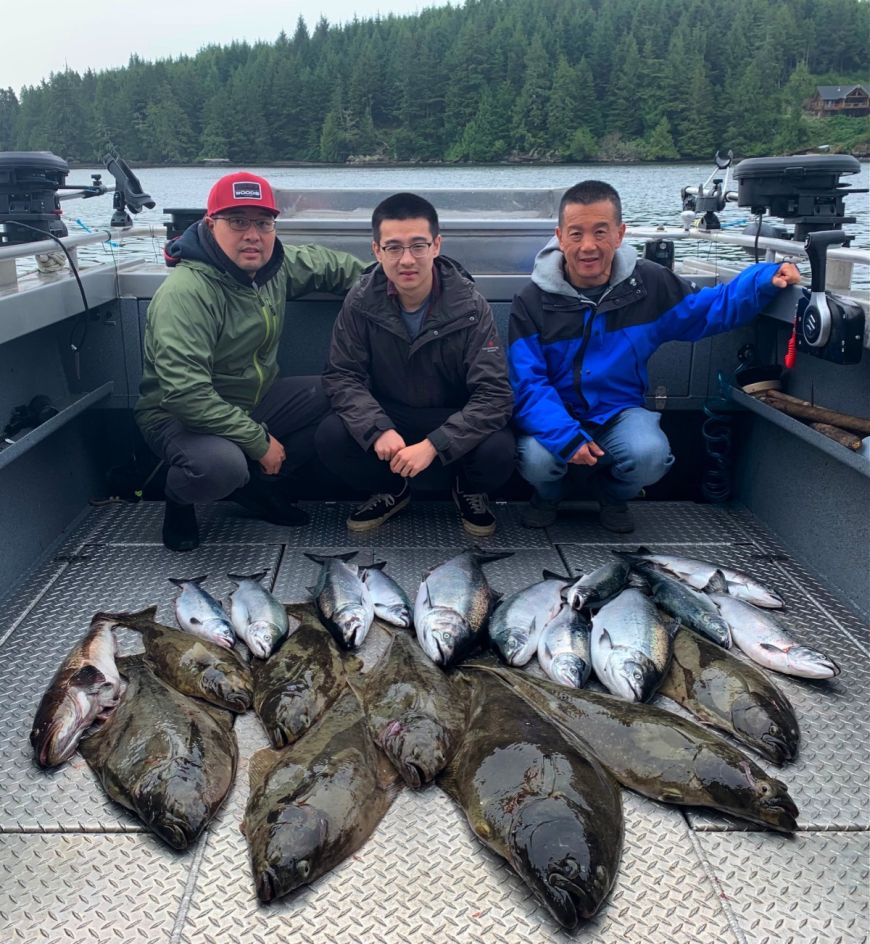 A solid day of fishing for the Wu group on August 5.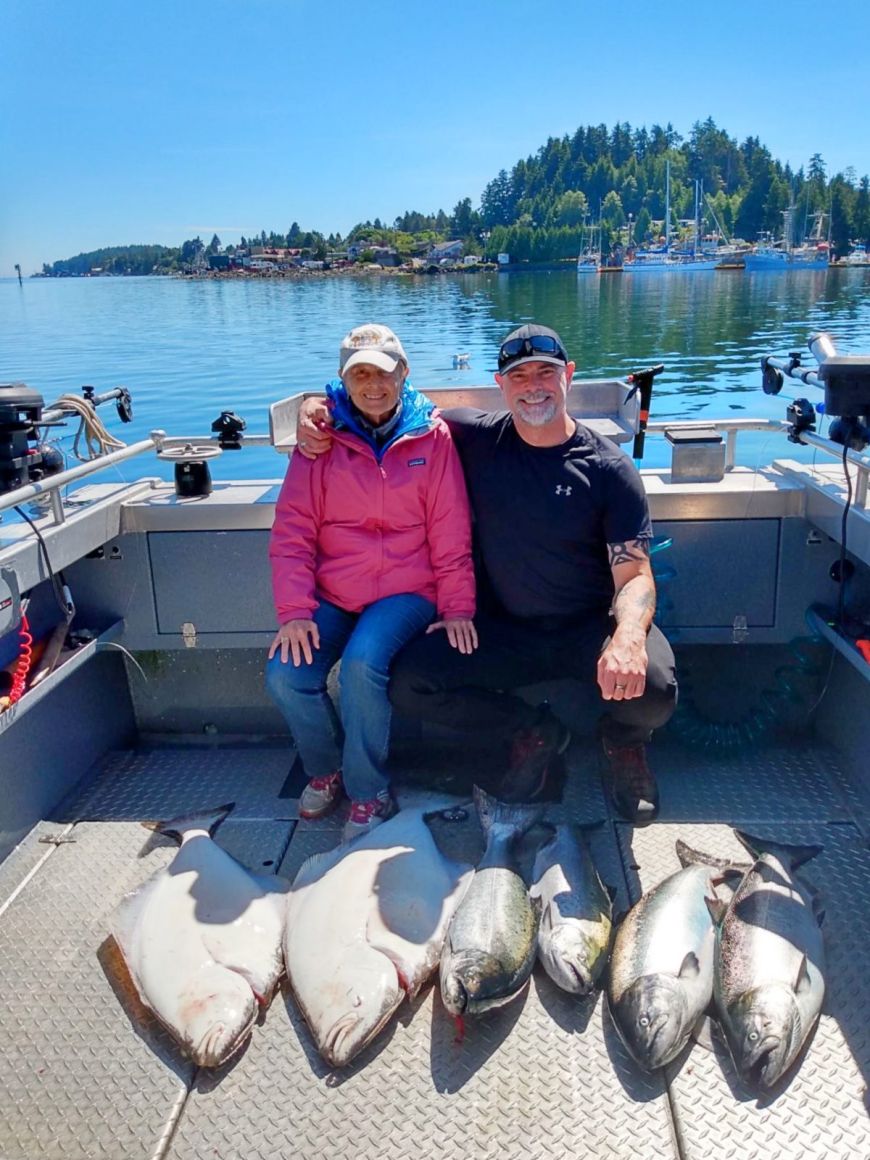 The Kernaghan's with their limit of Chinook and Halibut for the day!
Salmon Eye Charters owner Sam Vandervalk cleaning the days catch.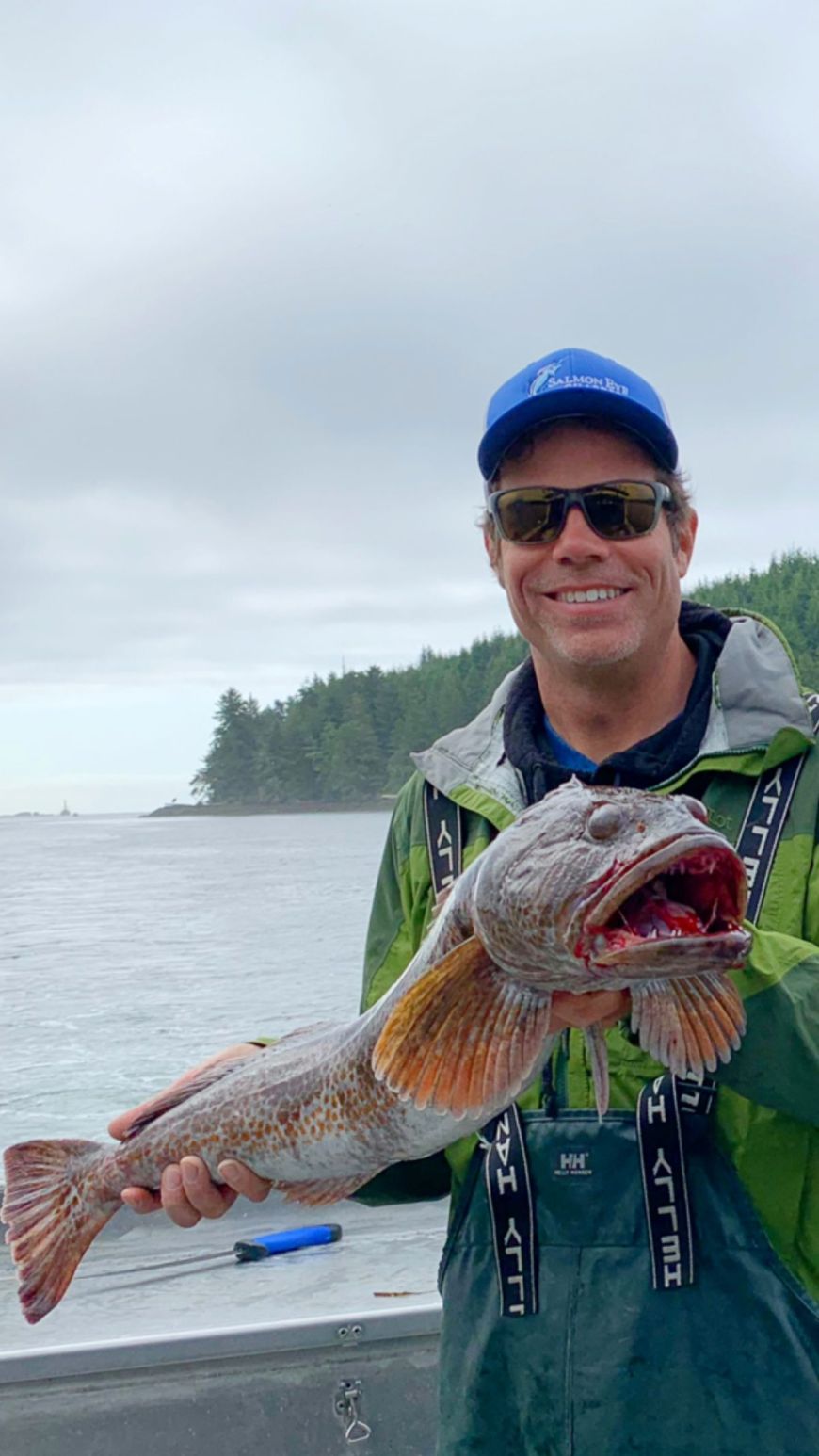 Salmon Eye Charters owner Sam Vandervalk with a nice lingcod - his favourite!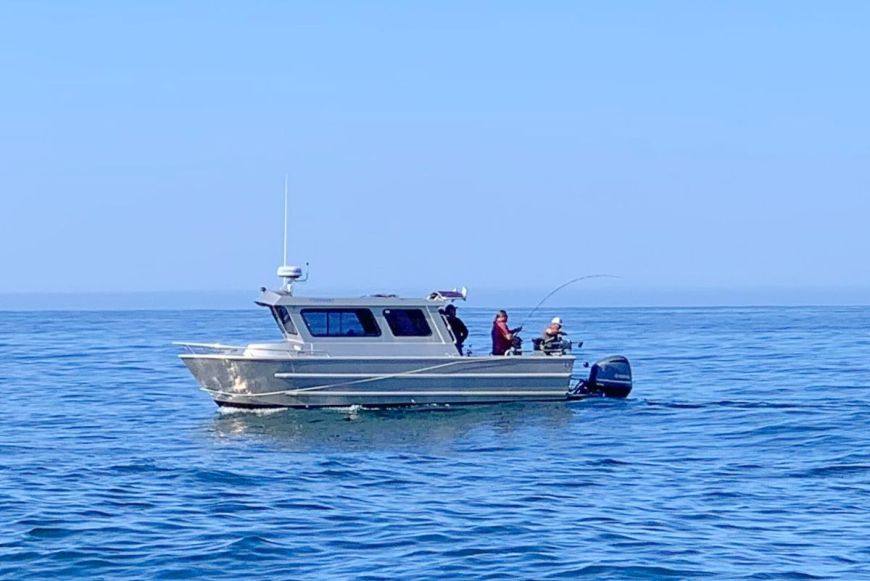 Fish on aboard the Spring Bight with Captain Keith Nakagawa!