Fishing Report July 10 Ucluelet BC
Fishing has been insane the past 10 days and the weather dreamy. There are periods of time where you look back and realize you just had something really special. We don't take these moments for granted.
Fishing has continued to be very good for both Chinook and halibut during morning and afternoons. One of the hotspots for salmon has been just outside the harbour at the Red can and the afternoon bites here have been so good its almost been like fishing Big Bank . I will say you need the right gear to have down or you may just be catching the odd fish and small ones.
Lingcod fishing close to shore has also been better than it has been for quite a while. Five inch herring and needlefish have been in the stomachs of the salmon so there obviously is something attracting the fish in these area.
Normally there is mostly small bait in close to shore but this year its seems there is something more attracting the fish and keeping there. Fish are biting on small spoons and needlefish hutchies like normal.
Below are some pics from the past
10 days.
For booking a fishing trip check out our
fishing packages
.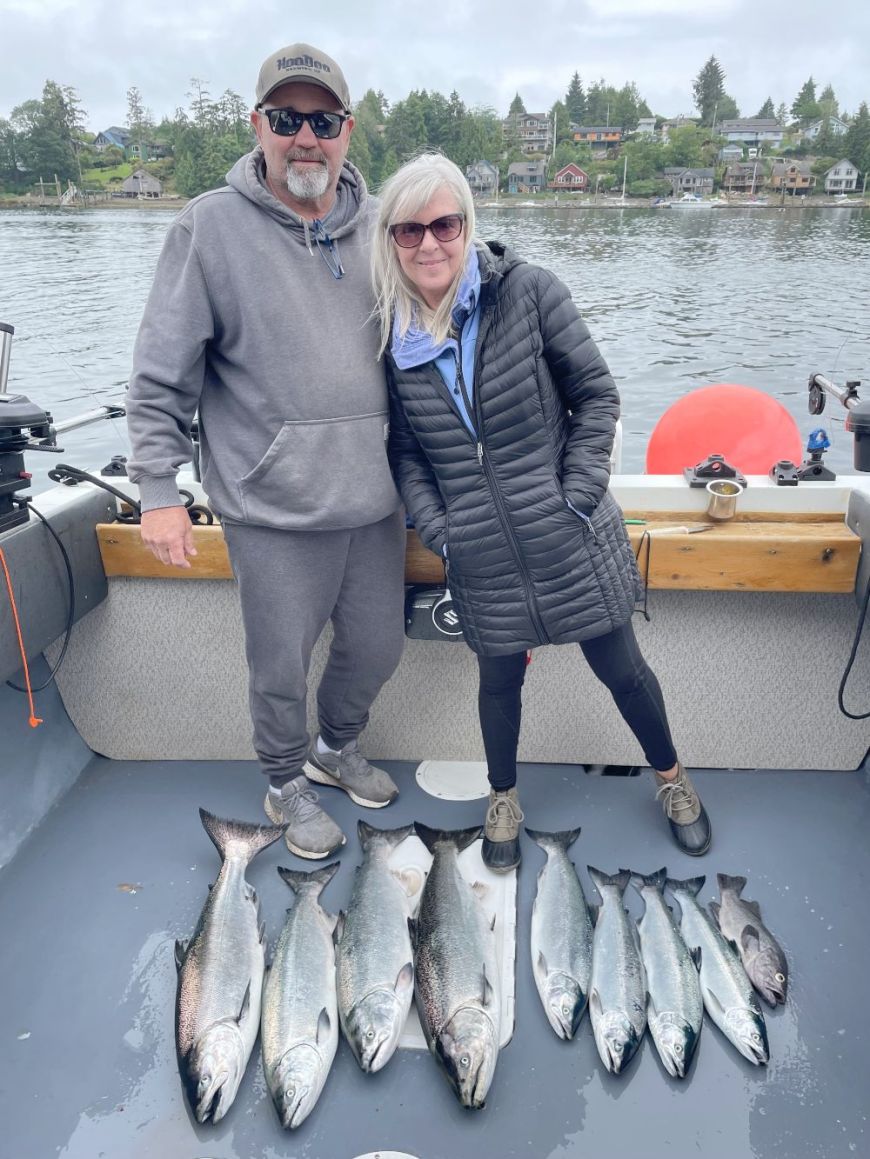 Leslie and Mike Wood July 2, 2022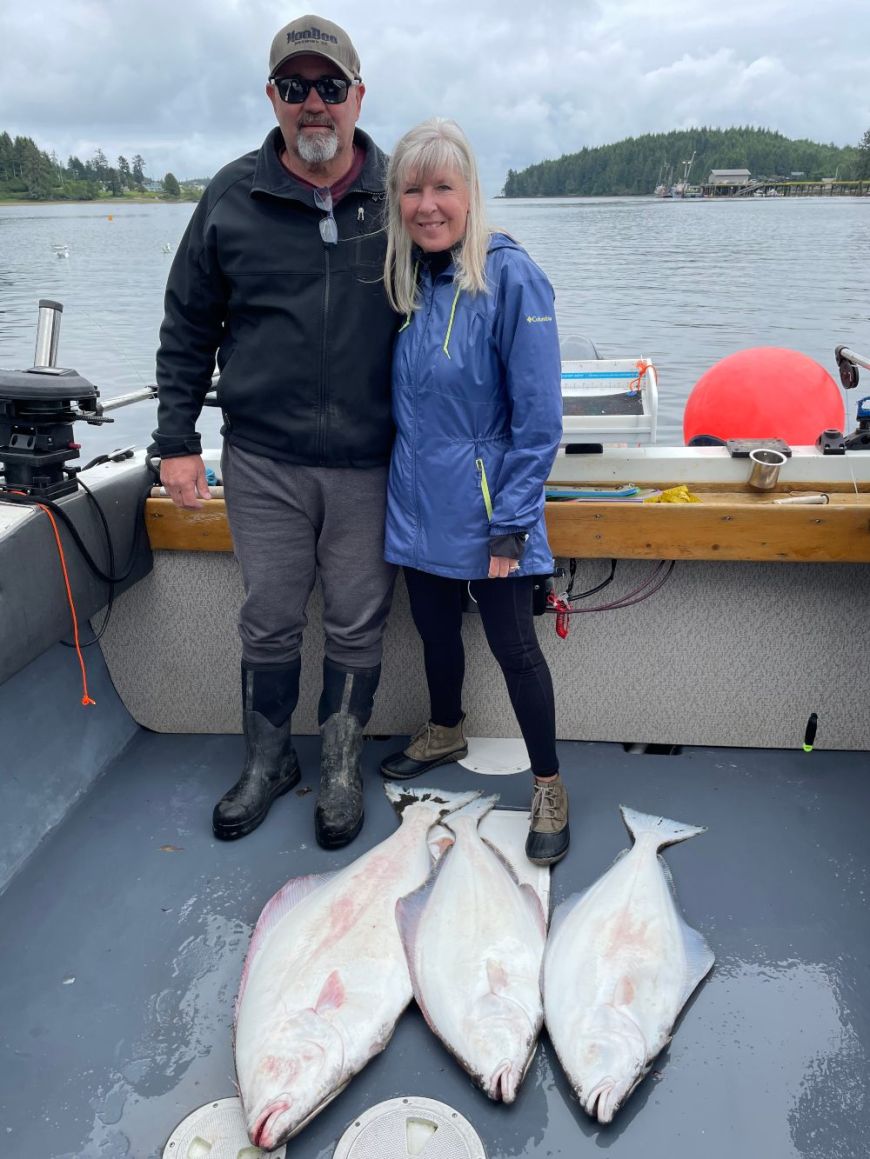 Leslie and Mike Wood July 3, 2022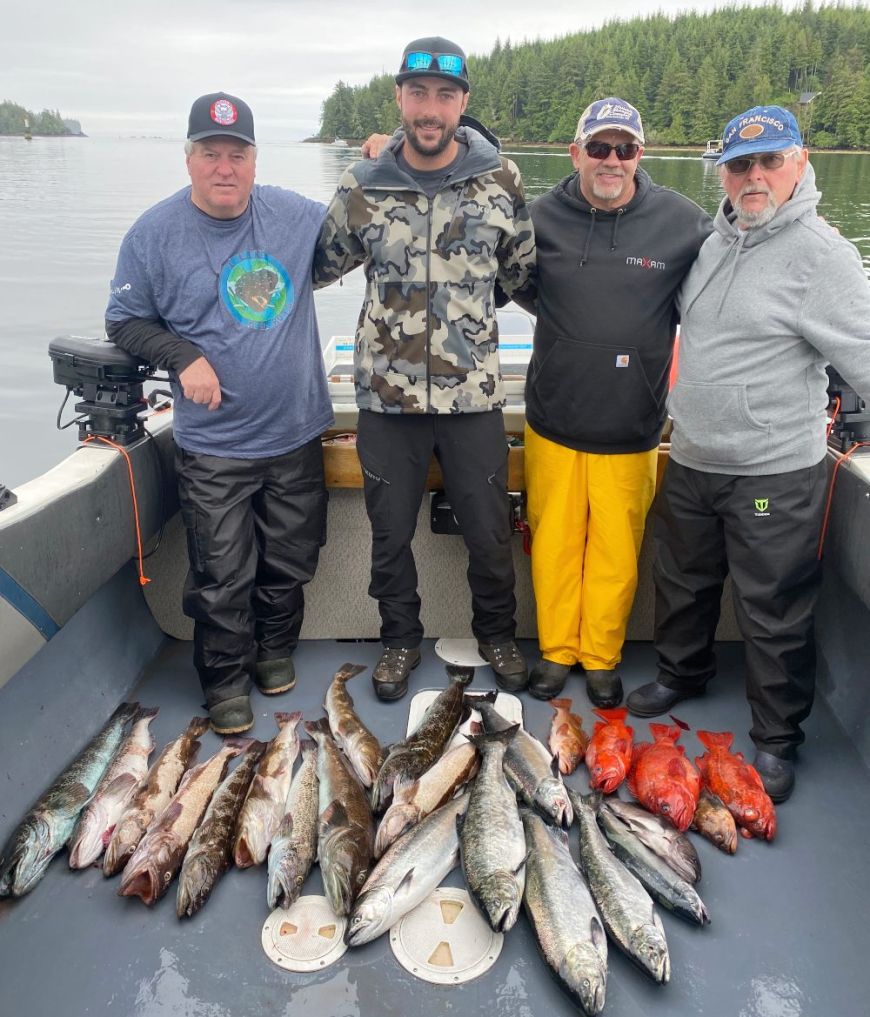 Aasen group July 5, 2022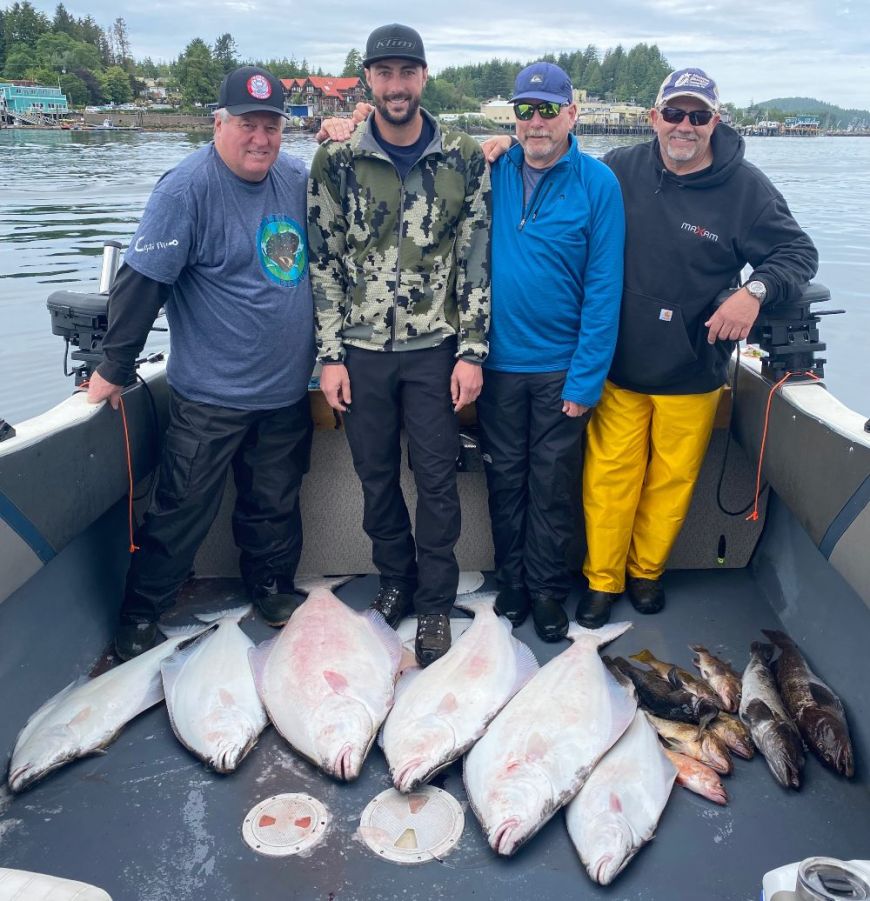 Aasen group July 6, 2022

Aasen group July 7, 2022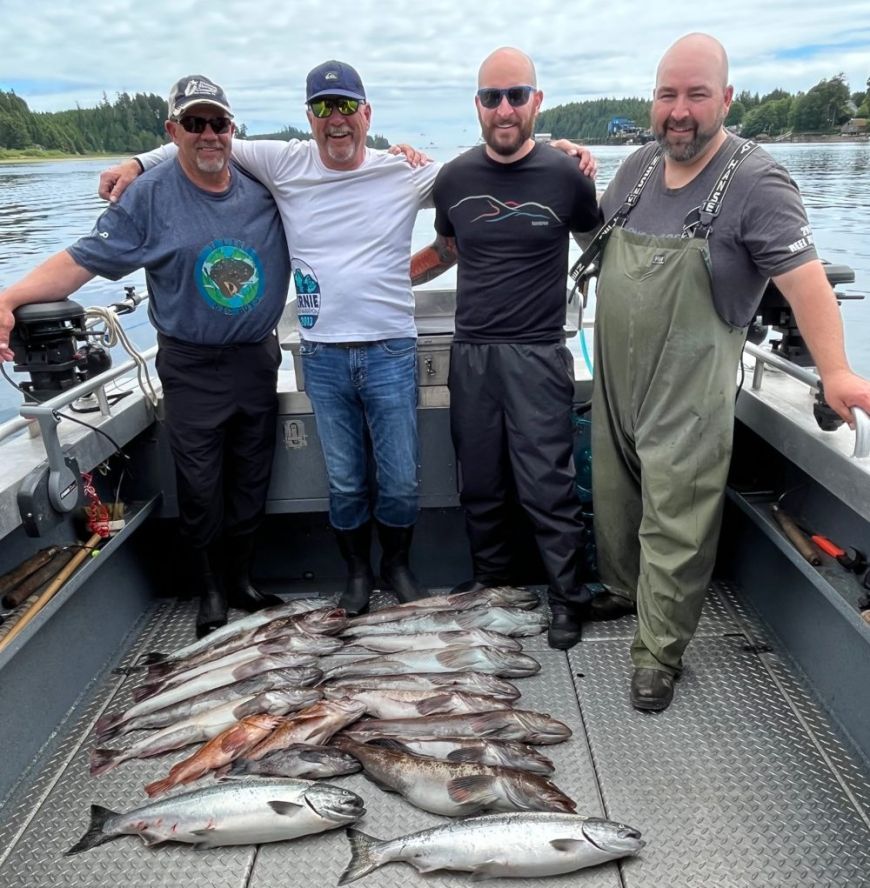 Aasen group July 7, 2022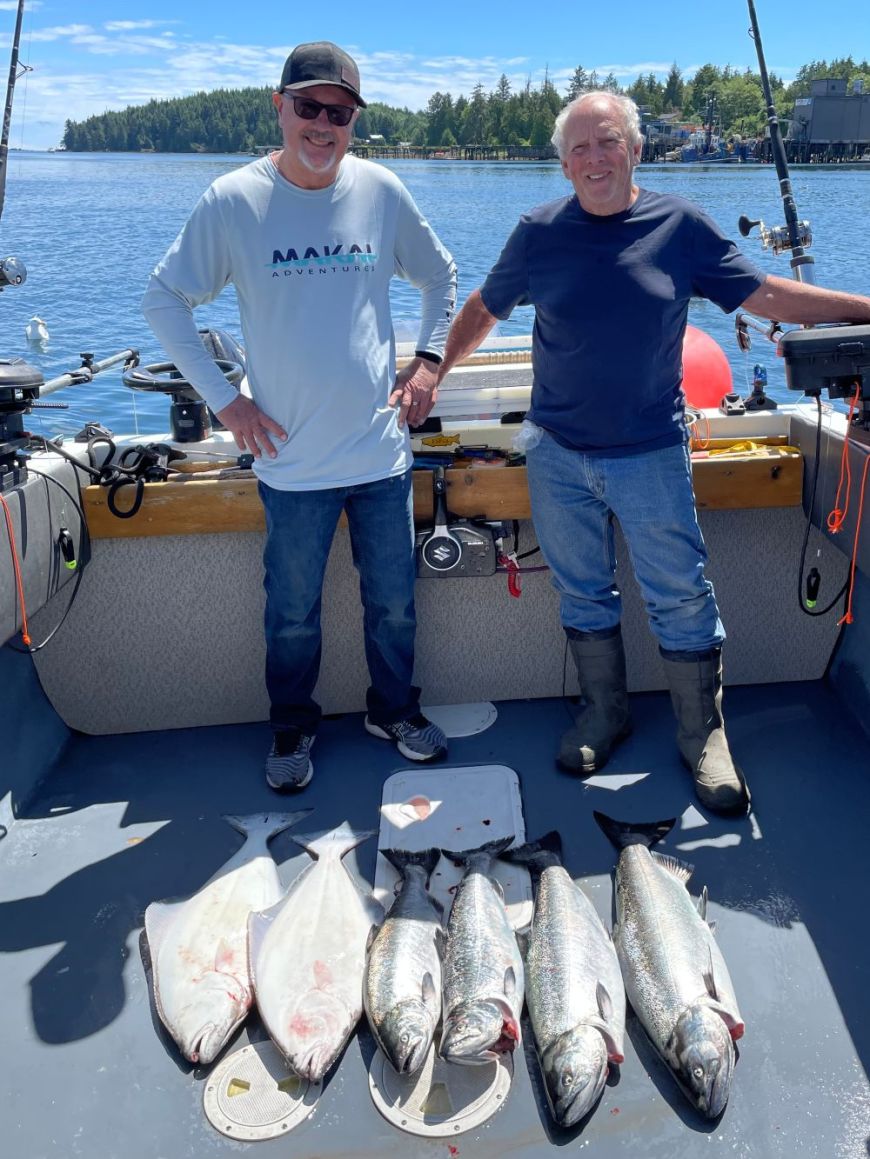 Fred Hendy and Gil Inglis July 8, 2022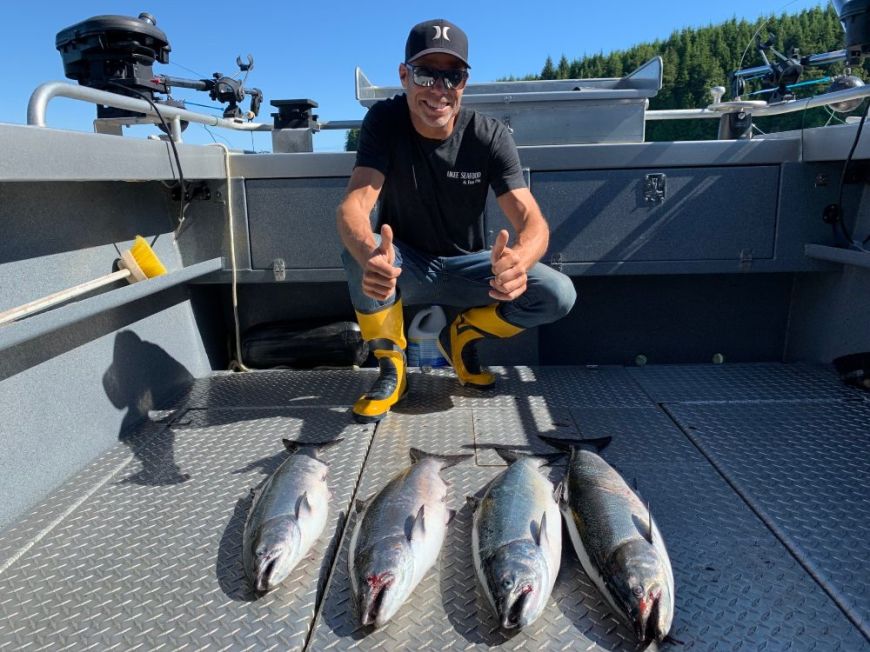 Owner Sam Vandervalk with a 35 minute afernoon catch at the Red Can July 8, 2022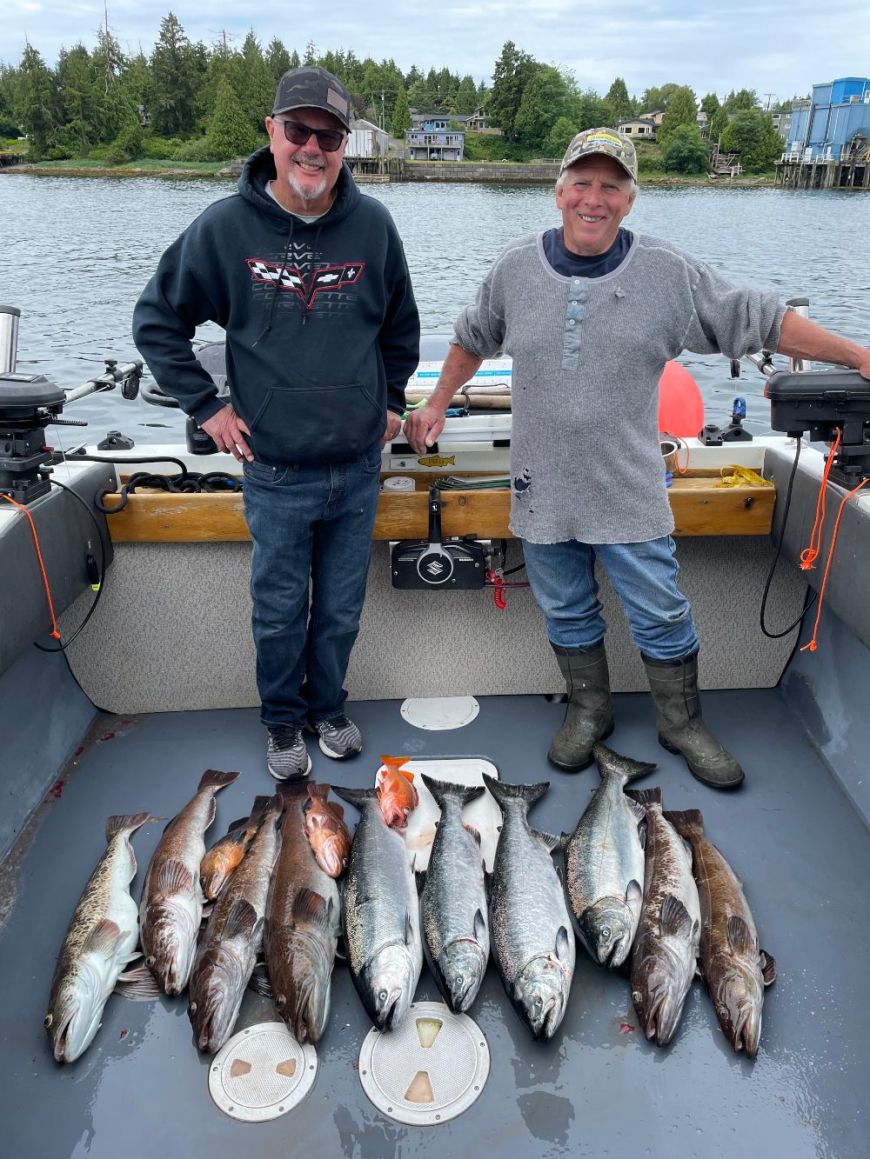 Fred Hendy and Gil Inglis July 9, 2022