Fishing Report - Ucluelet, July 17th, 2019
Fishing has been good overall with some really good bites mixed in. Both Coho and Chinook are being caught close to shore and offshore. The offshore restriction for Chinook was lifted starting yesterday (July 15) and the fishing didn't disappoint. Both Chinook and Halibut were caught on Big Bank. Before July 15 DFO came out with a slot limit of 45-80 cm for Chinook. Most of the Chinook being caught offshore fall into this category. Closer to shore is where we are finding some of the larger Chinook. A couple have been taken around 30 lbs and a few in the 20's and lots in the teens. Bites are coming early and then at different points in the day. There have also been some good afternoon bites as well. Most of the fish have been in less than 100 ft of water so this means some good battles.
Halibut fishing has been in a bit of transition as we are finding new spots to catch them. The Big Bank has been the latest best place to catch them and they are being taken on the troll and also drifting them up.
For anyone that still hasn't booked your accommodation there isn't much left so it would be good to check out Airbnb, HomeAway, and the Chamber of Commerce. We still have a few dates left in August blocked out for our Gold Packages, but it won't be here long. You can check out
www.ucluele

t-info.com
for accommodation and
www.discovervancouverisland.com
for other things to do around Vancouver Island.
Below are some photos from the past week.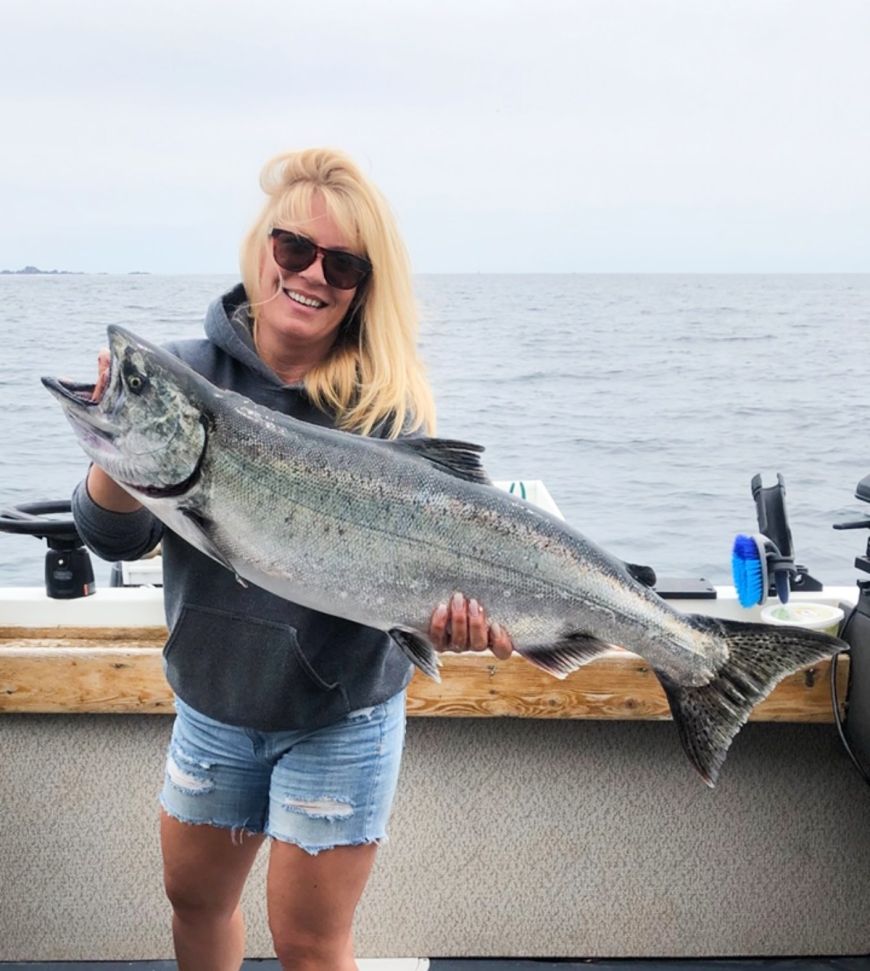 Our guide Darren's girlfriend . Caught on the first pass on the way out, they were back at the dock in 20 minutes - July 9th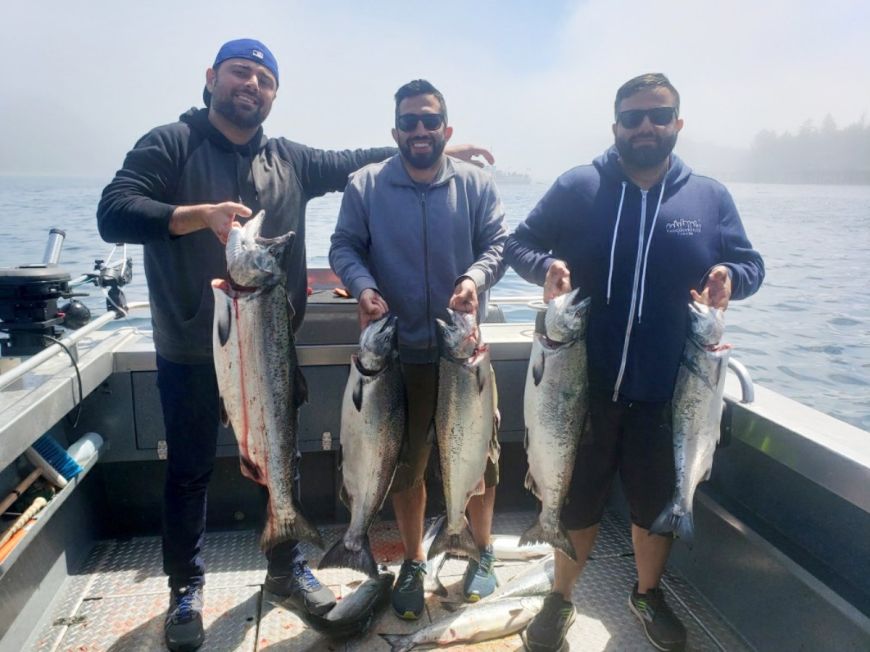 July 11th - Day one for the Jalali group - Guided by Andrew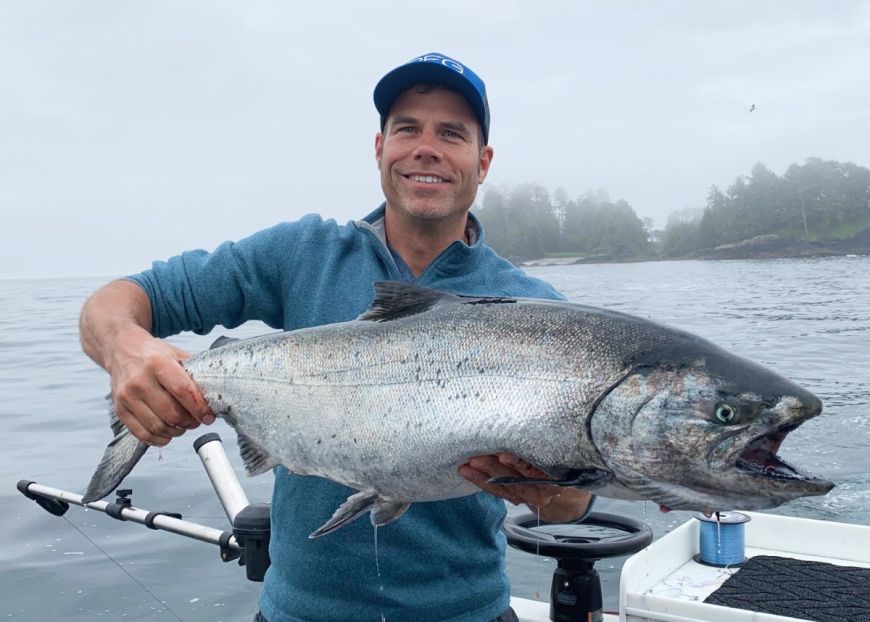 Sam fishing July 11th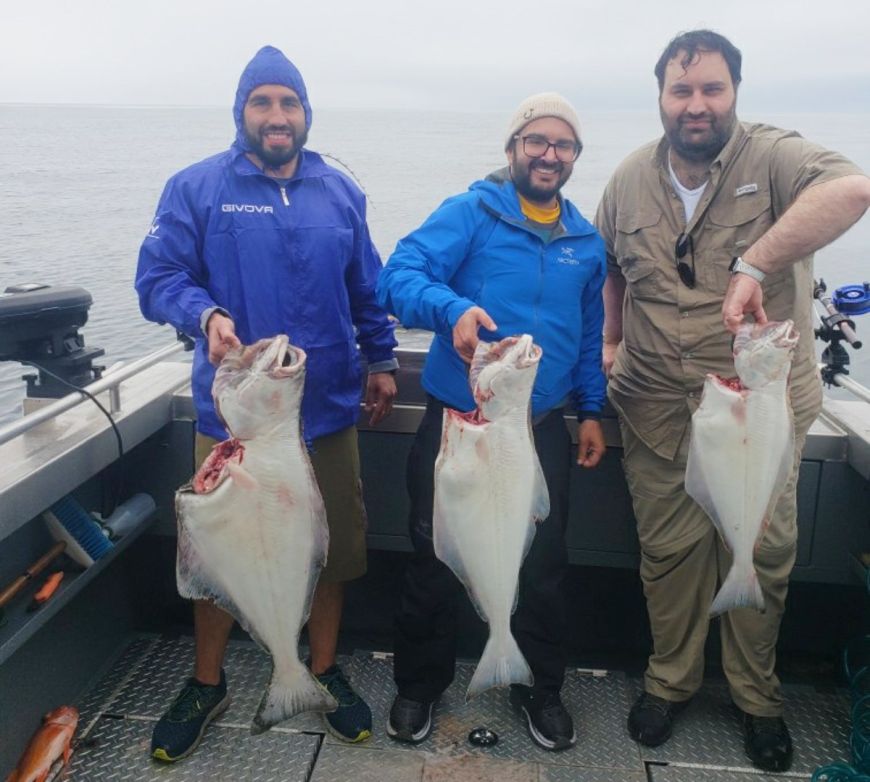 July 12th - Day two for the Jalali group, guided by Andrew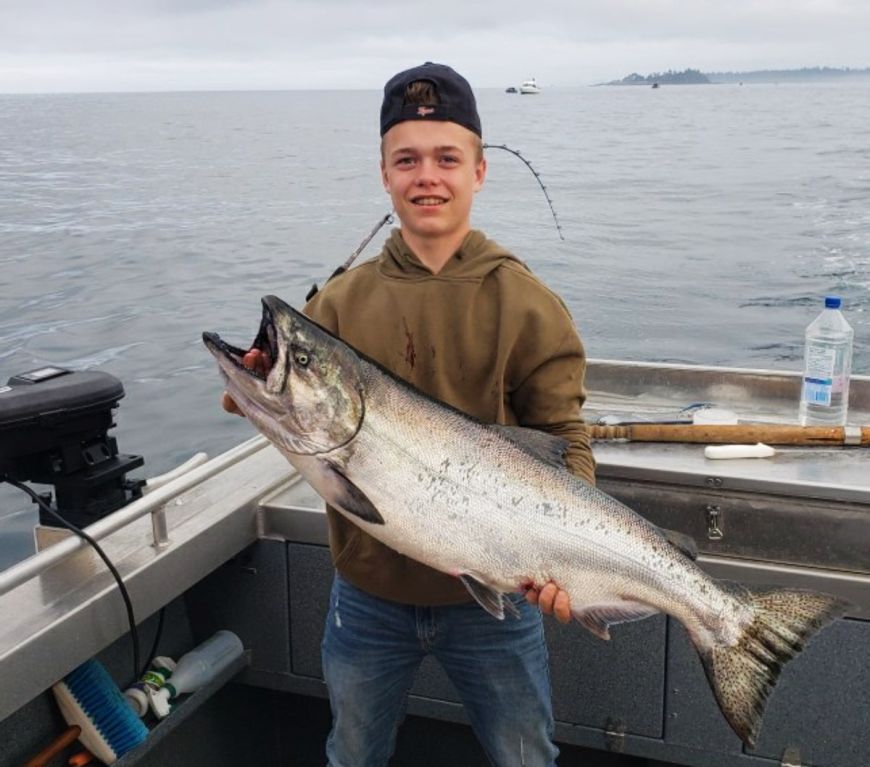 July 13th - Connor, guided by Andrew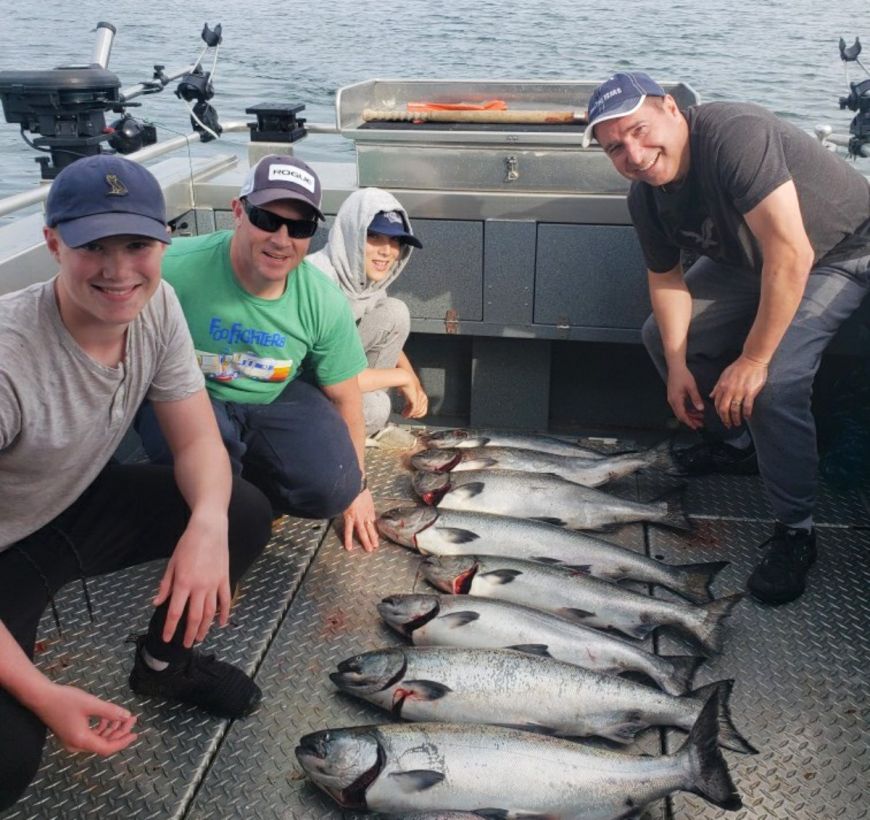 Successful boys trip - Guided by Andrew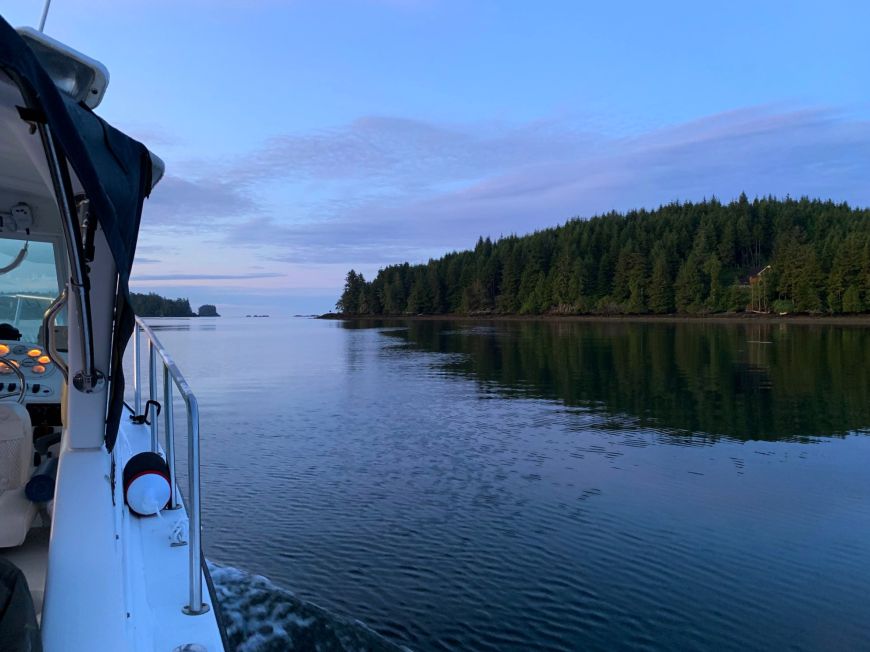 Heading out on the first charter of the day.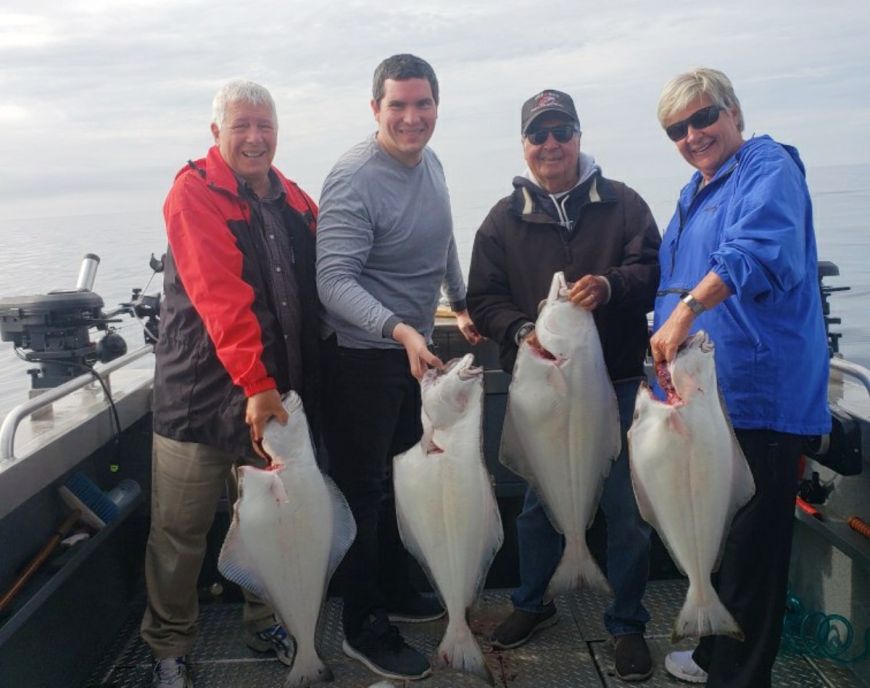 July 15th - Wurzbach group, guided by Andrew!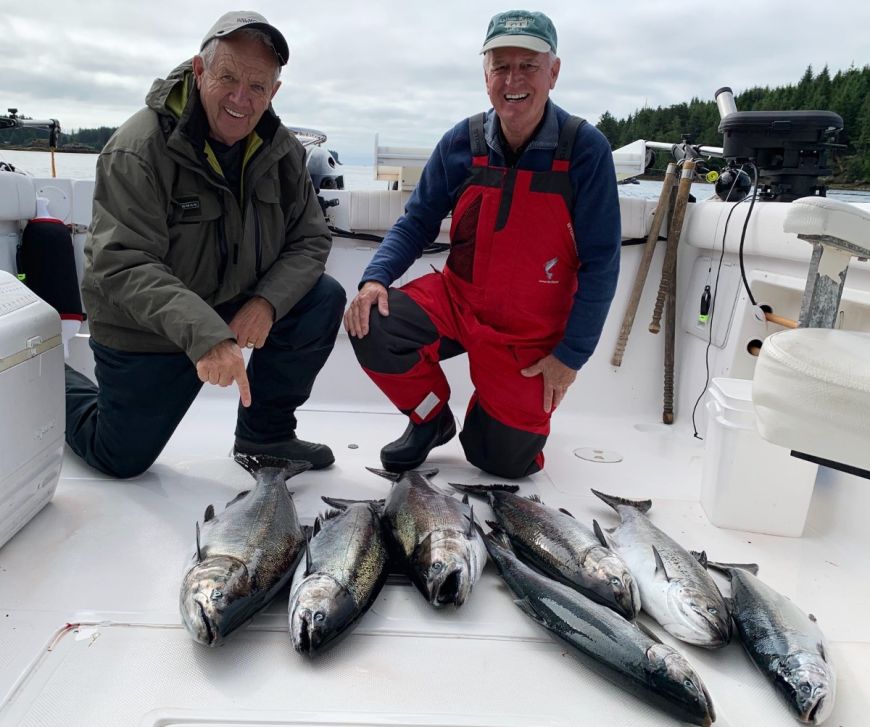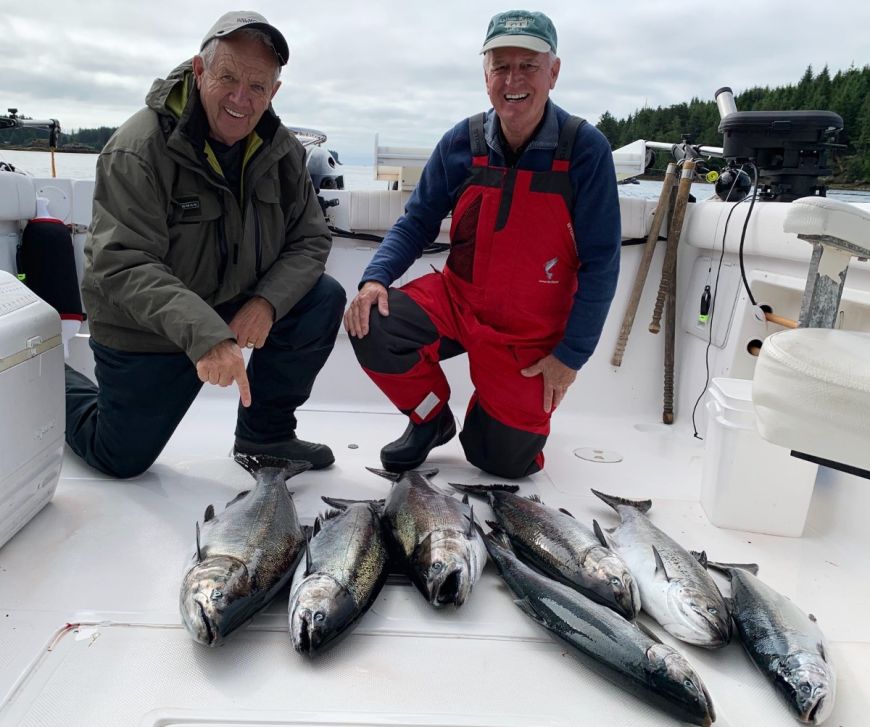 Al Miller and Dale Carr - Guided by Sam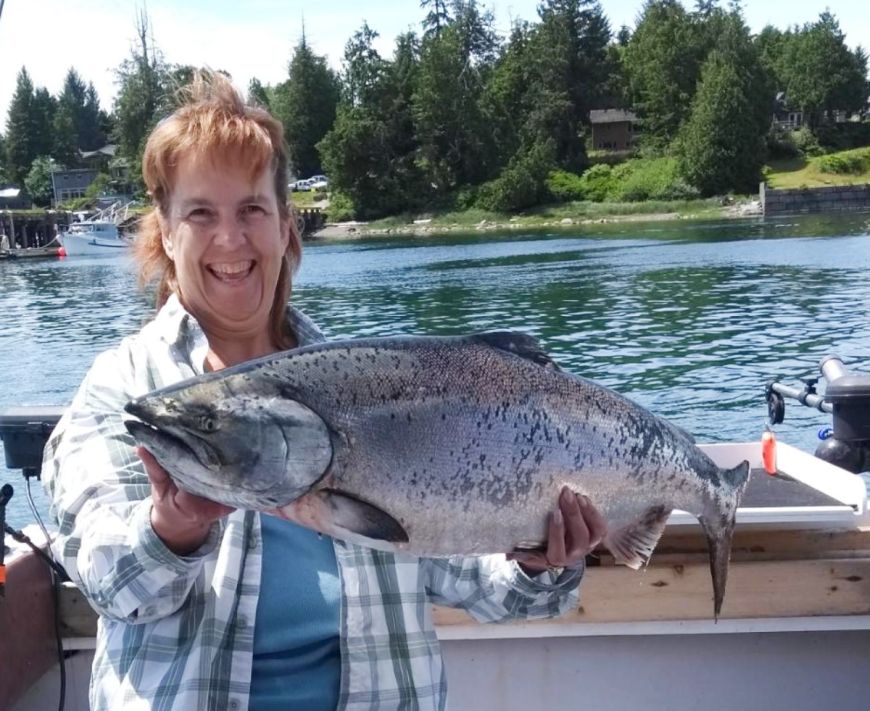 Terry Shores - Guided by Keith July 16th