Fishing Report


August 23, 2014

Chinook fishing has been good at Outside Lighthouse Bank and South Bank this past week and a half since my last fishing report. The Chinook seem to be all depths and biting on different set ups from day to day. Needlefish hutchies, cuddlefish, 4 inch Coyote spoons and large Tomic spoons have been doing well. Some days we are also seeing a few halibut move in. It seems that halibut fishing here is good one day and not as good the next. Halibut fishing has been consistent at the Wreck. Coho haven't been as prevalent the past week and a half, though we are find a few every day.

Thanks for reading this report and pictures are below!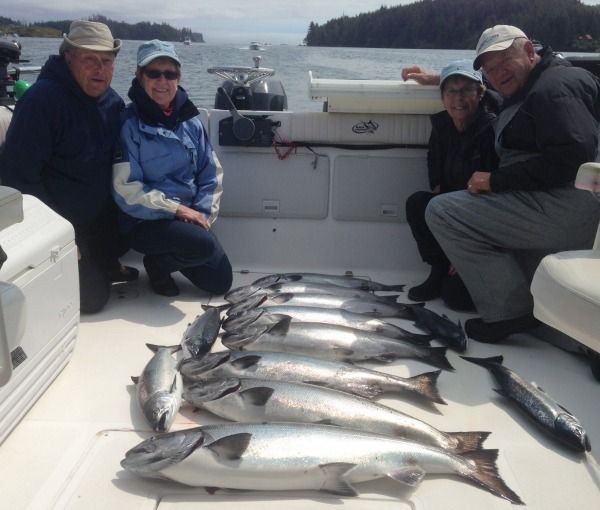 Al and Lynn Miller and Marv and Shawnee Kay from Whitewood Saskatchewan, August 13, 2014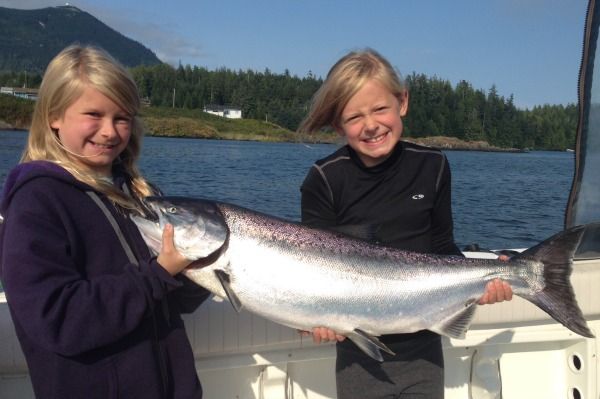 Erica and Sonja Lahti holding up a nice Chinook August 14, 2014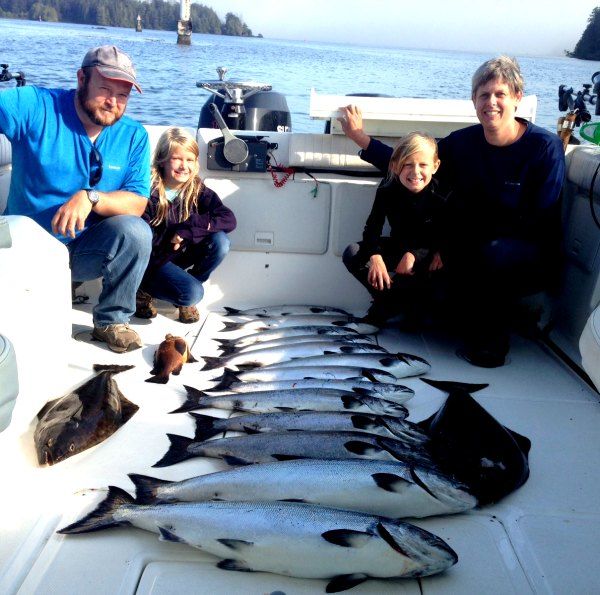 Lahti family with a productive afternoon fishing Outside Lighthouse Bank, August 14, 2014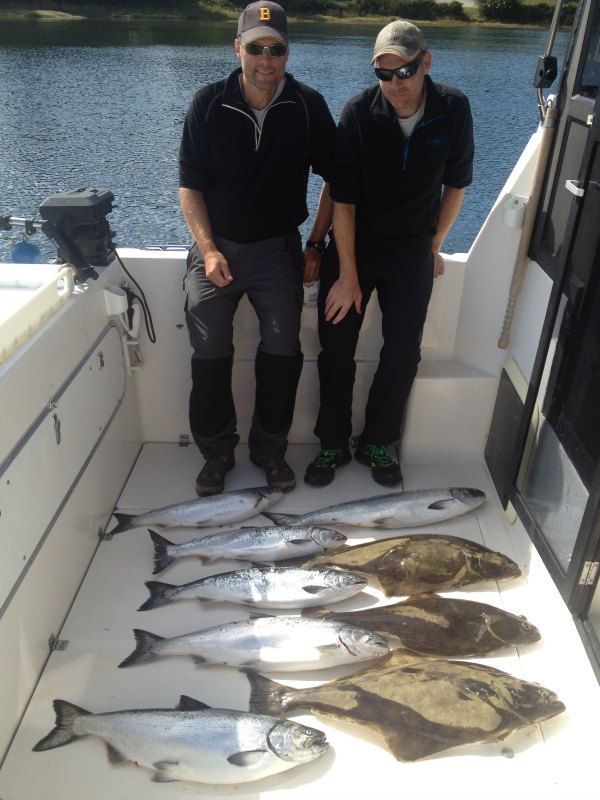 Rune Skoglund and Brent Caspersen on the first of their 8 day salmon fishing trip from Norway. August 16, 2014
Rune Skoglund and Brent Caspersen August 17, 2014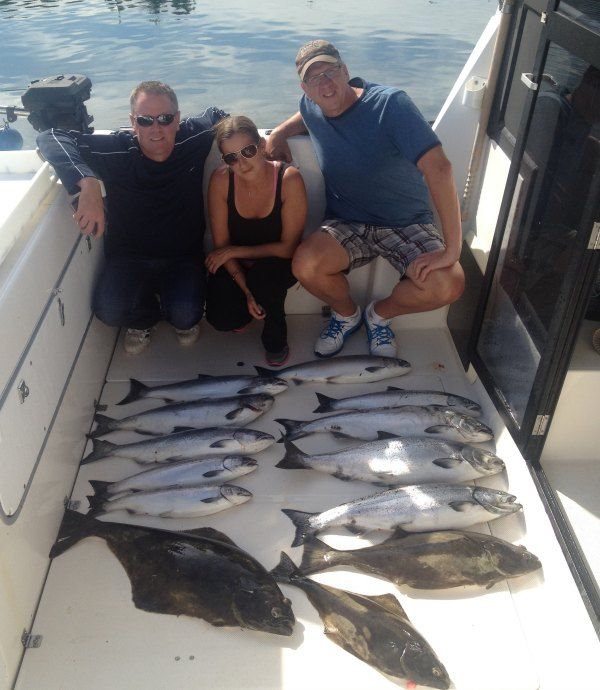 Corporate business retreat for Boudewyn party August 18, 2014. Great way to spend a business meeting!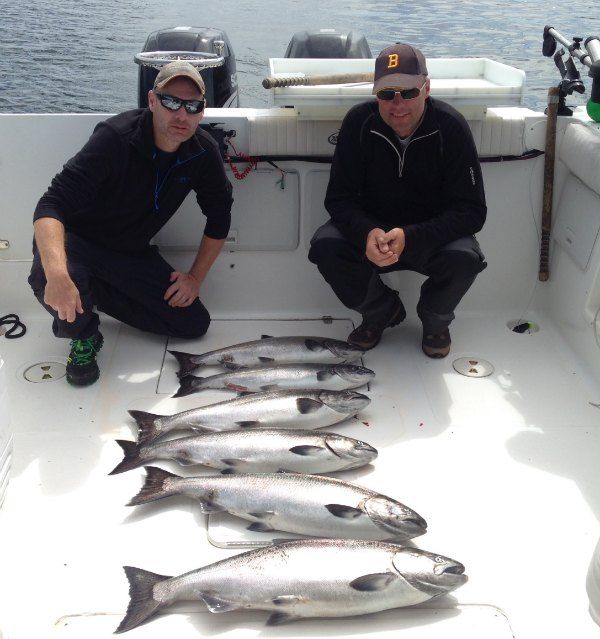 Rune Skoglund and Brent Caspersen fishing the lighthouse for a good bite August 18,2014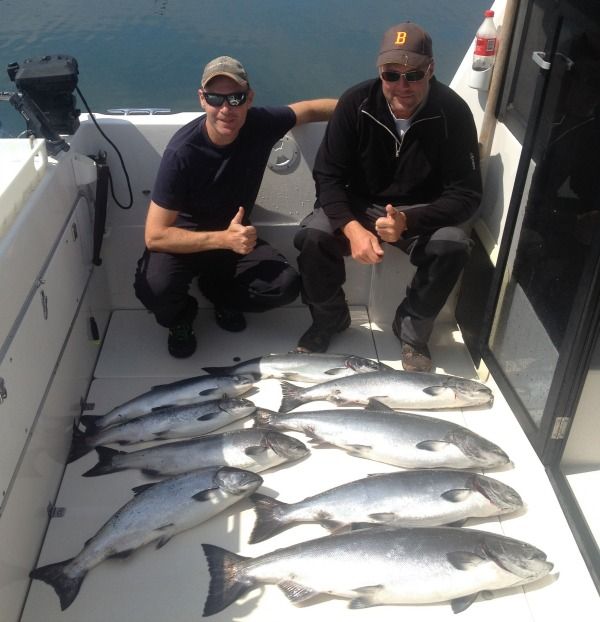 Rune Skoglund and Brent Caspersen August 20, 2014 fishing South Bank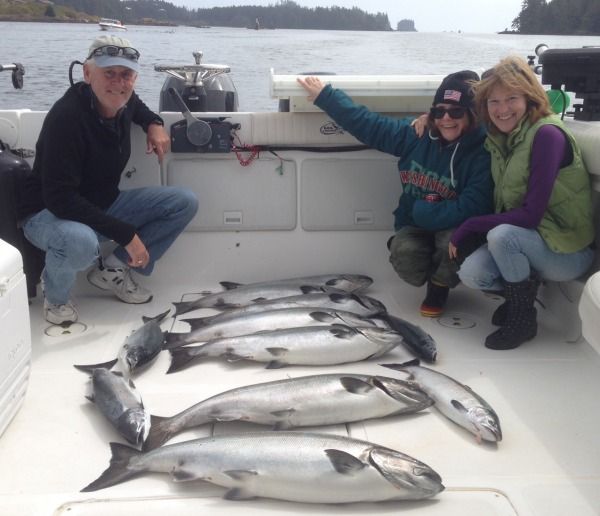 Woodworth family back at their catching ways August 20, 2014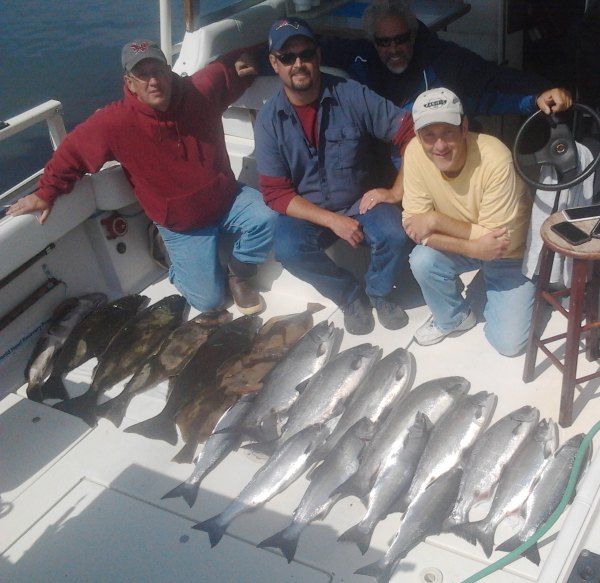 Time for some corporate fun for the Bruders group! August 21, 2014
Hughes group with some nice Chinook and a 70lb Halibut August 26, 2014