Fishing Report Ucluelet B.C. July 17, 2016
There are some nice average size fish being taken at Outside Lighthouse Bank. The bite seems to be good one day and slower the next, but this is where most of the better fish are coming from. Sometimes the bite starts a bit slow and it just takes figuring out what the fish are going to take. Sizes here have been mostly ranging from 12 to 25 lbs.
Big bank has also been producing Chinook though the average sizes have been smaller. Coho have not been showing up as much as past years yet. There have been a few fish on South Bank, but not enough to spend much time there.
Halibut have been showing up well on Big Bank and at least when the Chinook bite is slow you can find your white meat there. There is usually enough action to keep you entertained.
Below are some pics we have taken since the last report. Make sure you have liked our Facebook page to see pictures as the come in!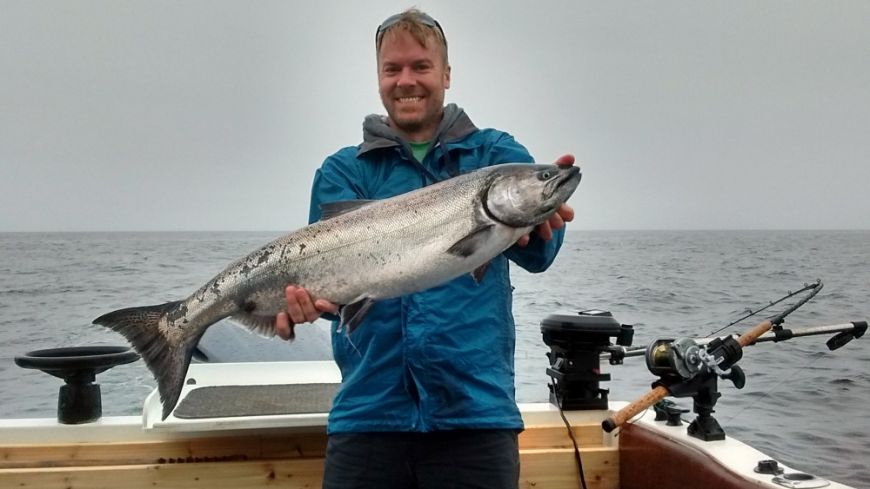 Greg Staples with his Canada Day catch - July 1, 2016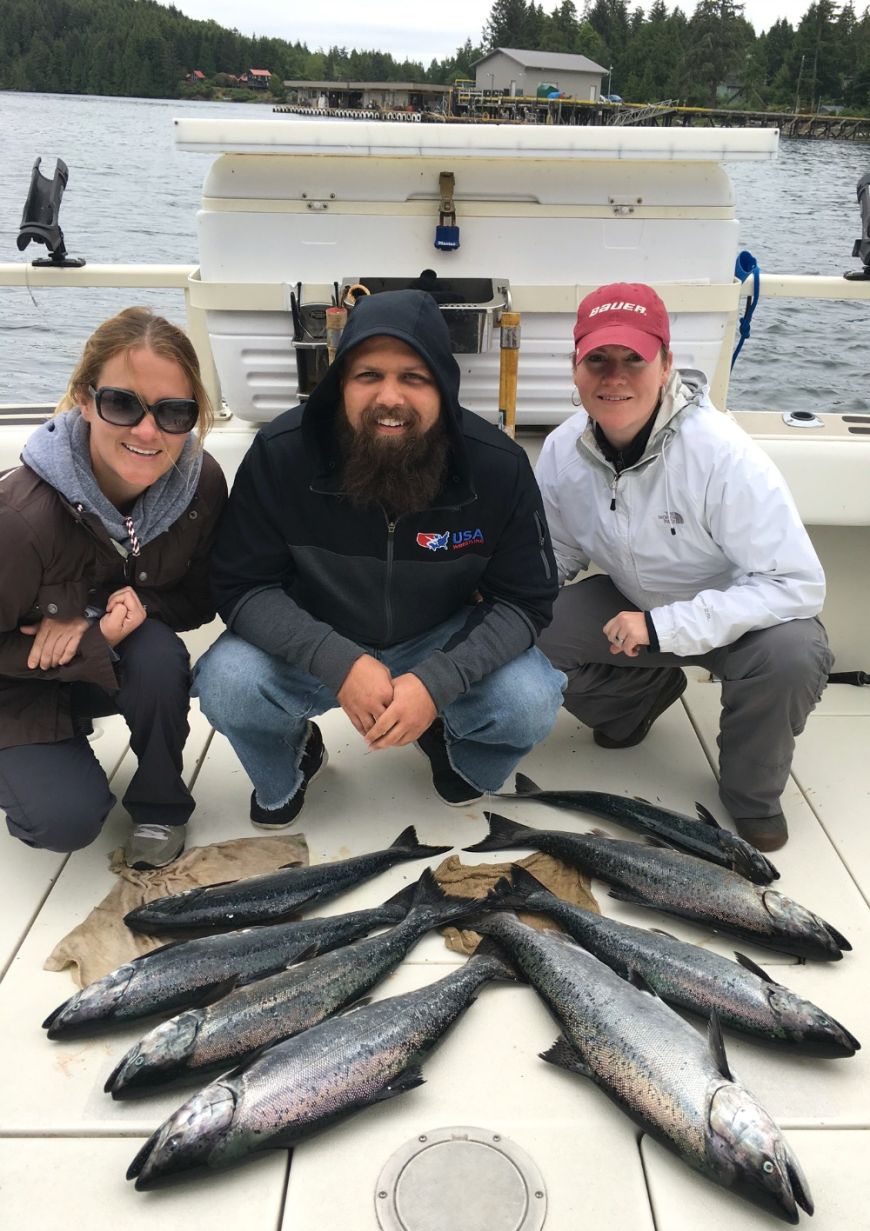 Kennedy Group Day 1 - July 1, 2016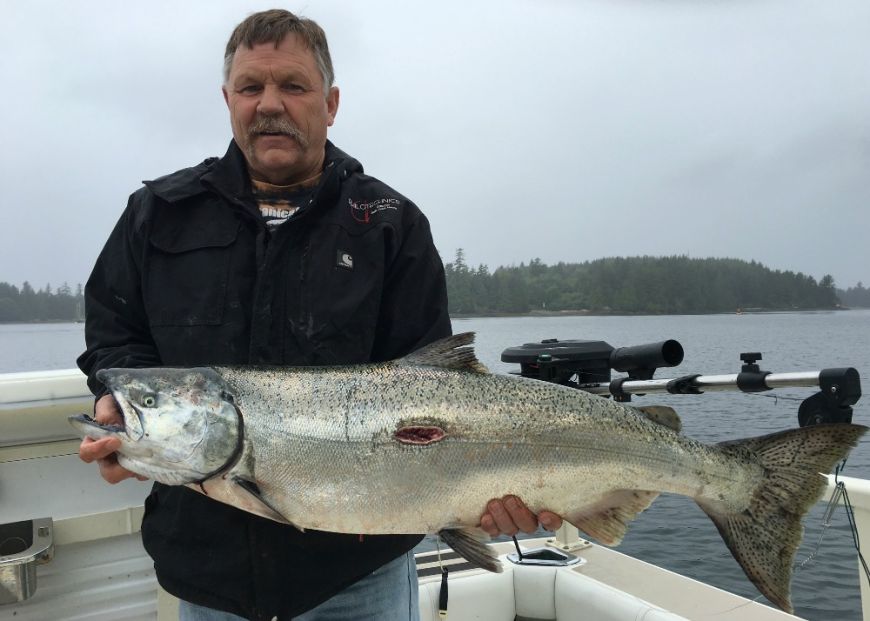 Stacy Rogers with a fine looking catch - July 2, 2016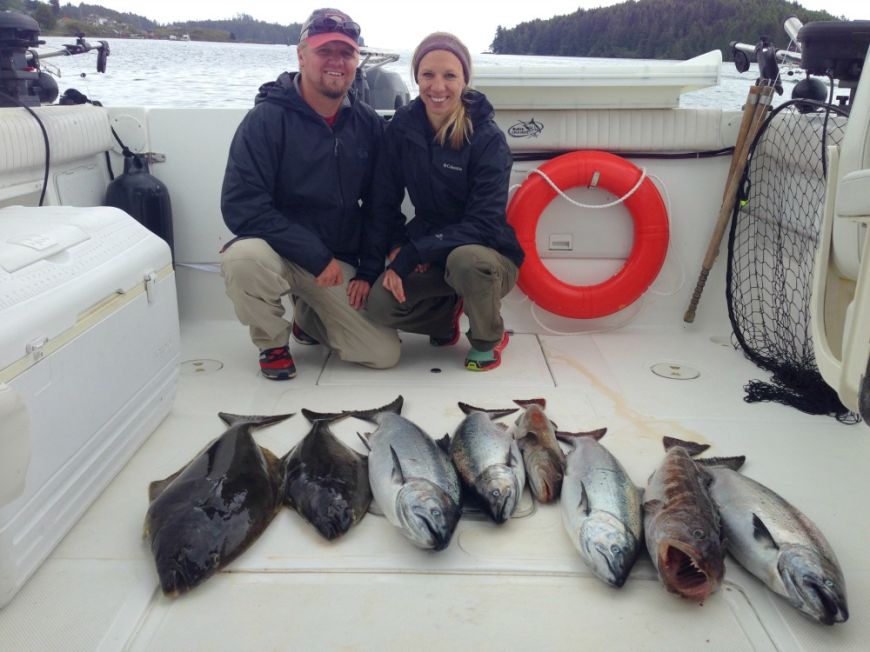 A good haul for Rob and Lyndie Larson on their belated honeymoon fishing trip - July 2, 2016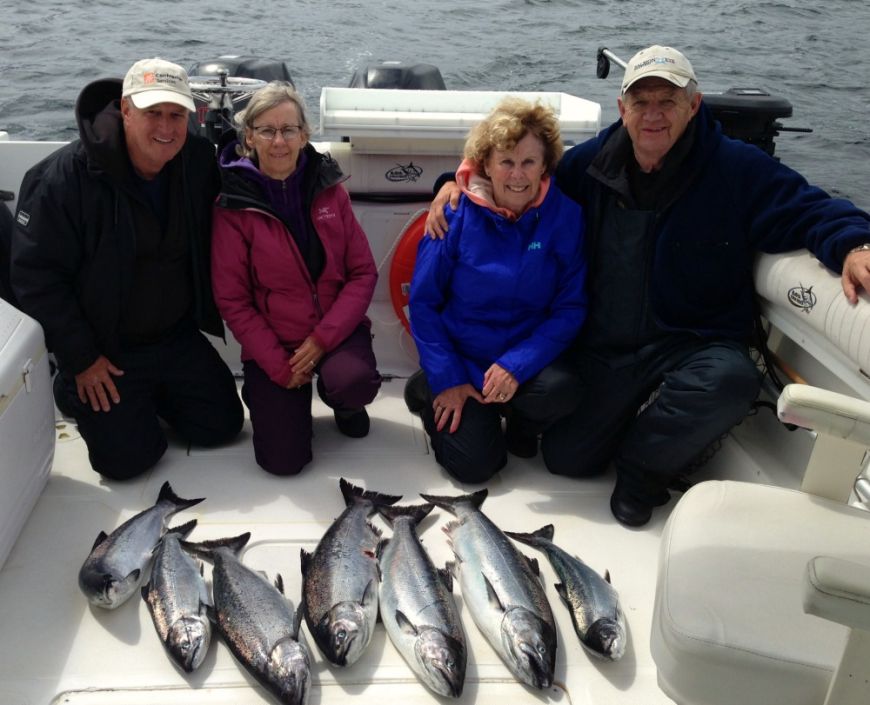 Miller group July 5th, 2016
Miller Group - July 5, 2016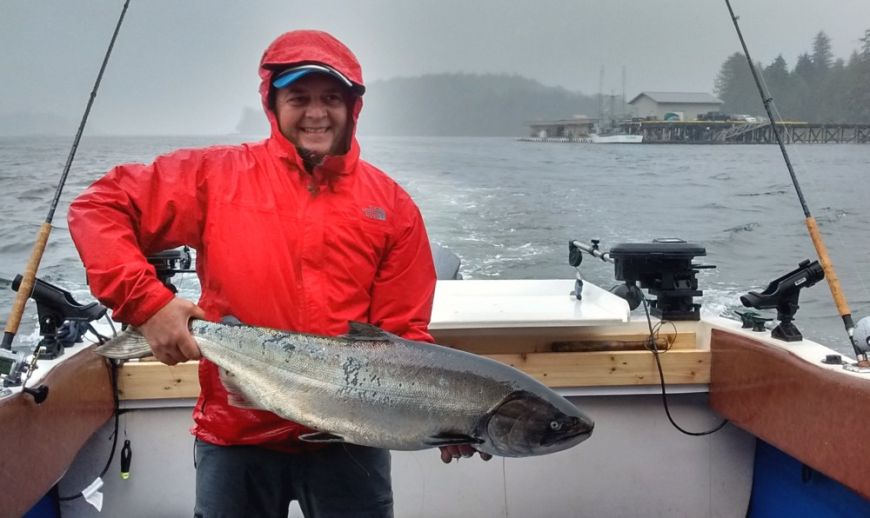 Glenn Crest on July 7th, 2016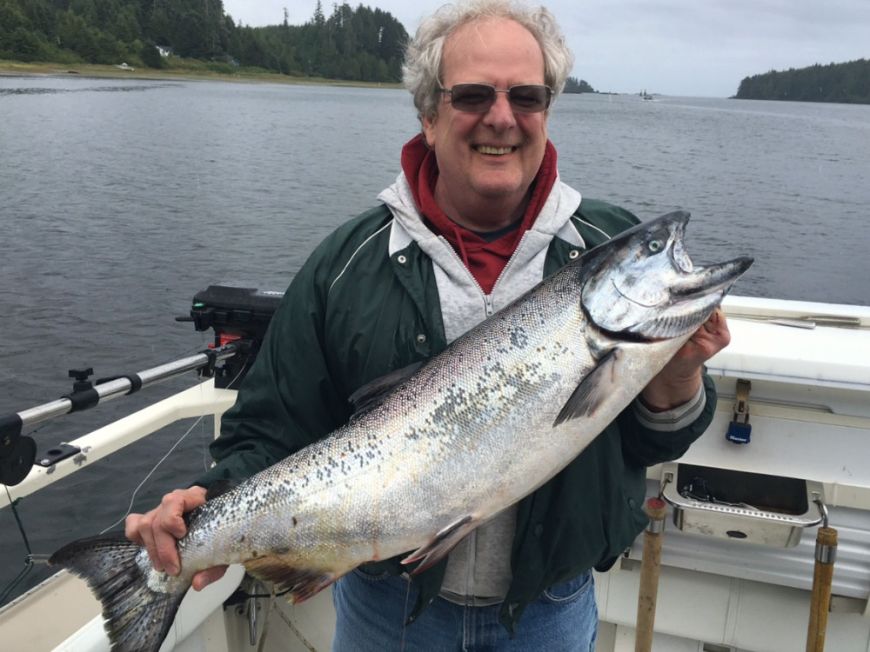 Wingard Group July 8, 2016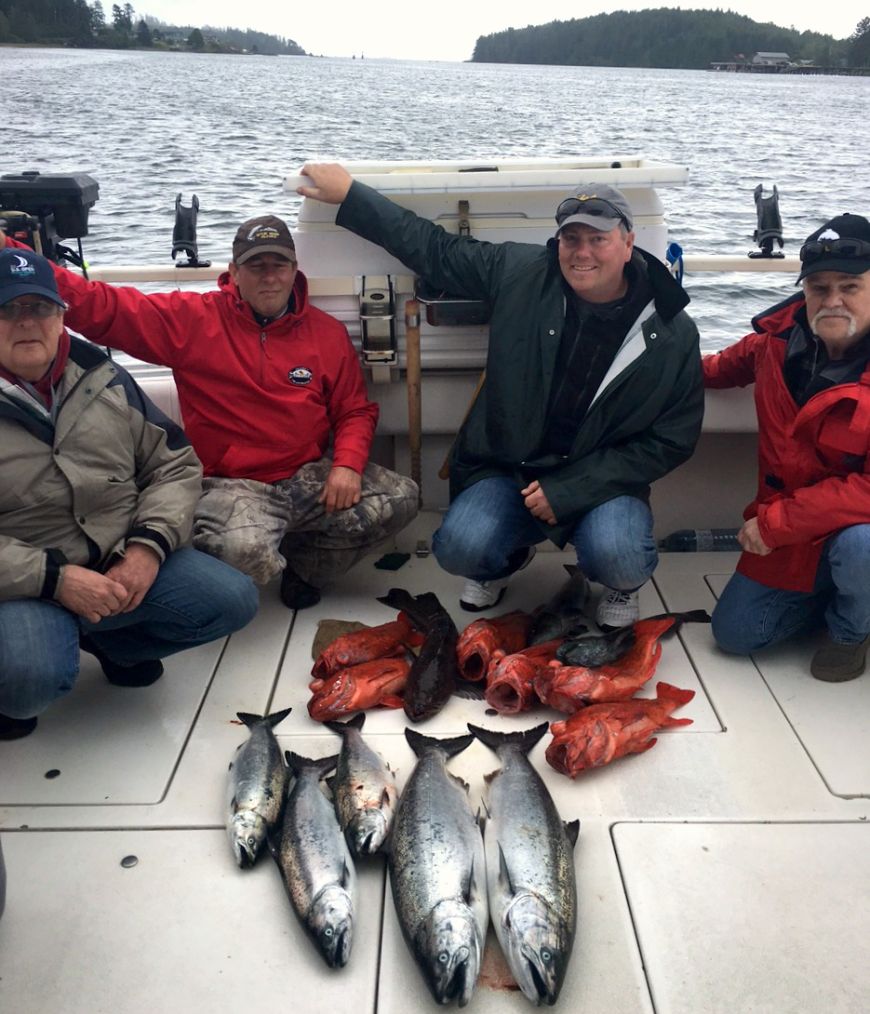 Wingard Group with their haul for the day - July 9, 2016
Kazmaier group on July 9, 2016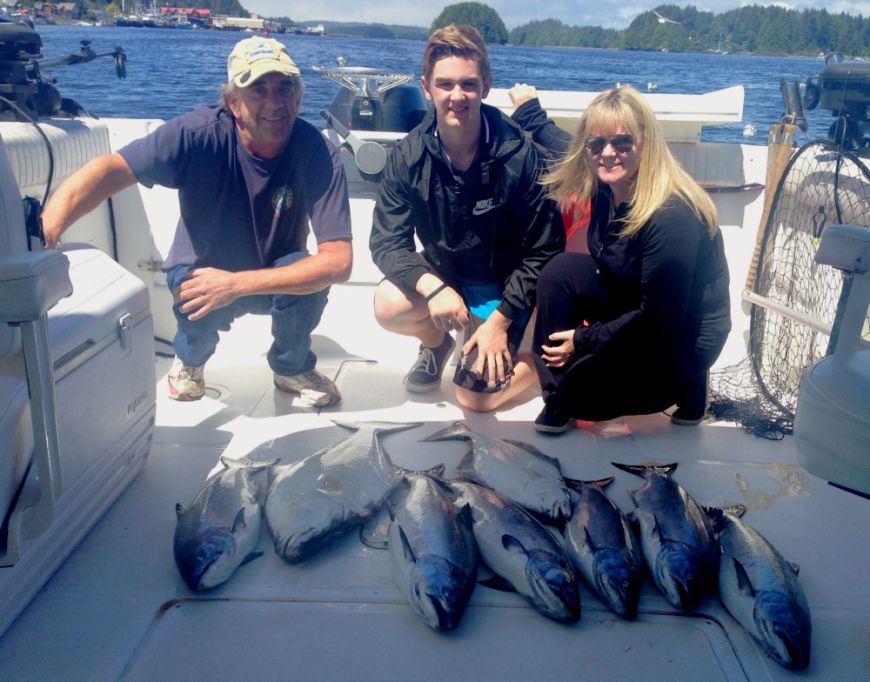 George Holloway, Jonathon Holloway and Jody Harris on July 10, 2016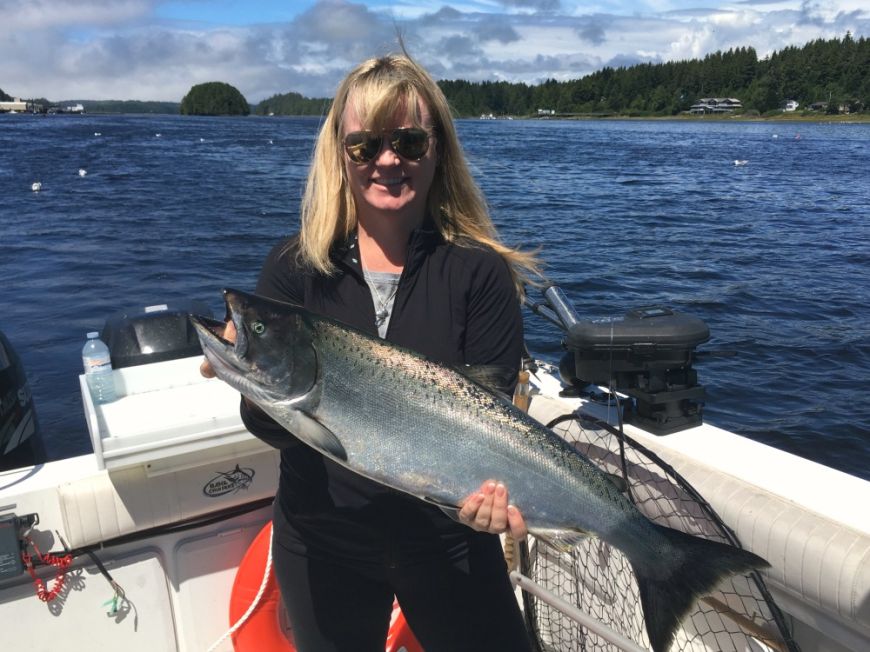 Jody Harris doing some heavy lifting with her catch on July 10, 2016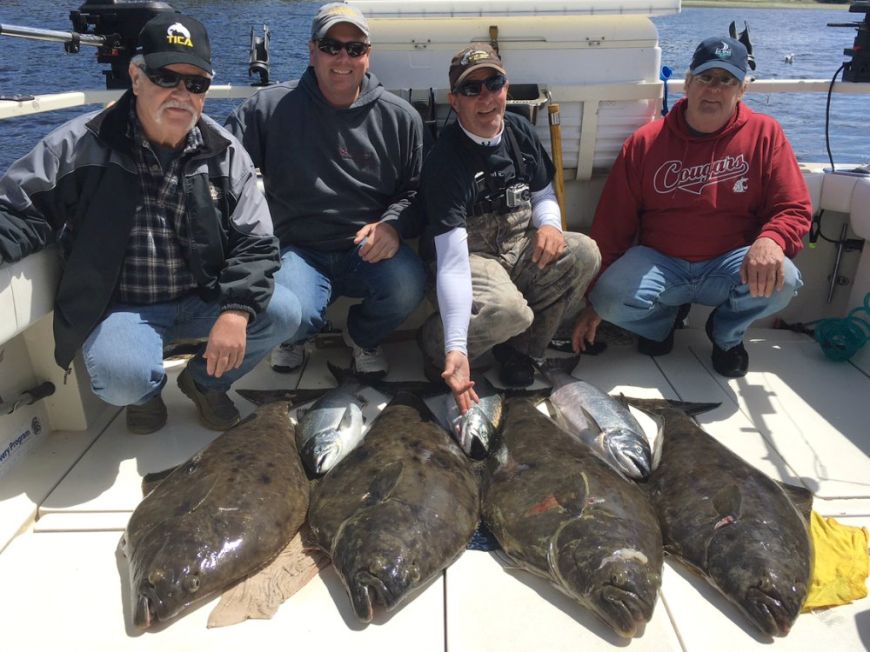 The Wingard Group Day III with a solid catch of Halibut on July 10, 2016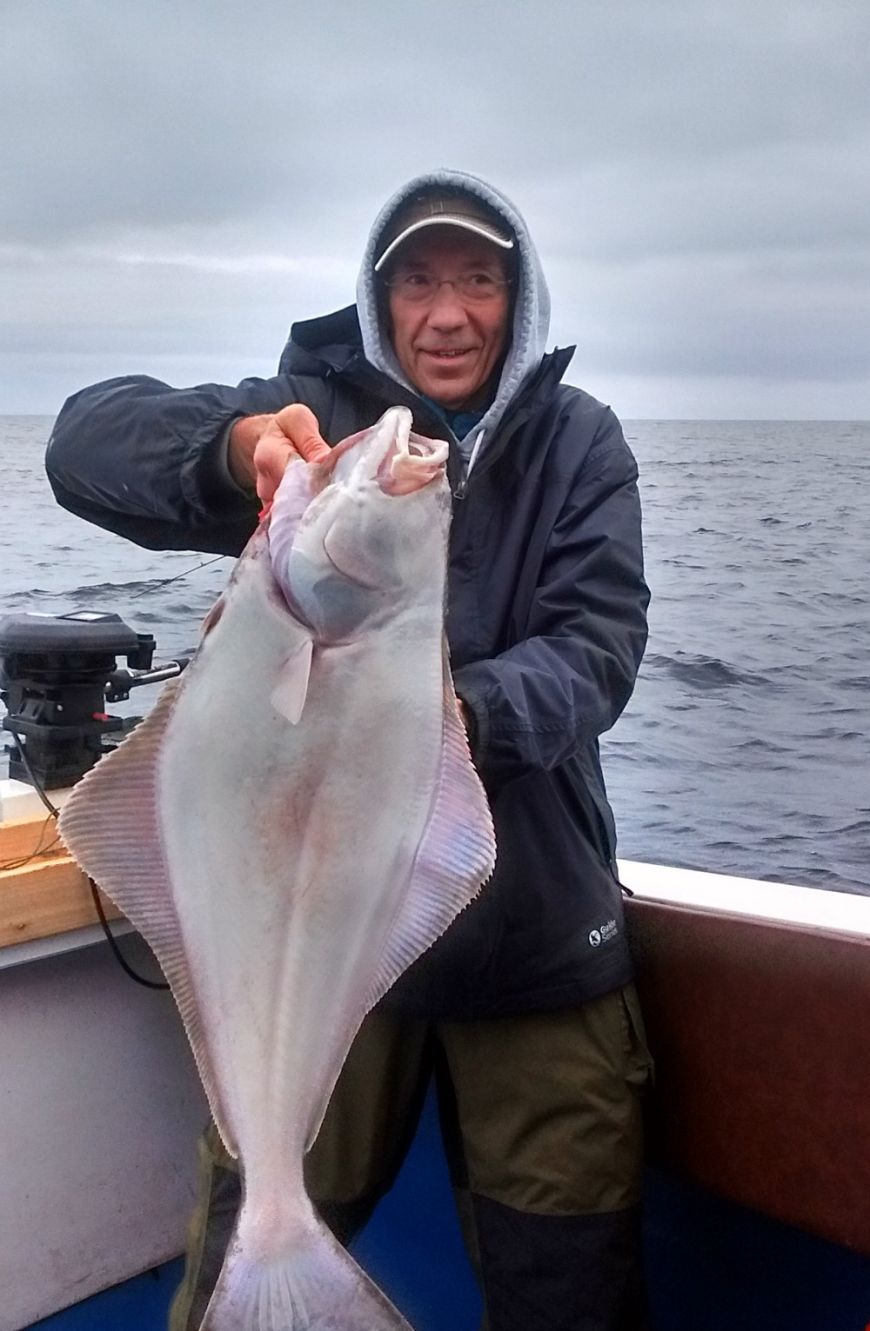 Steve Wagner - July 11, 2016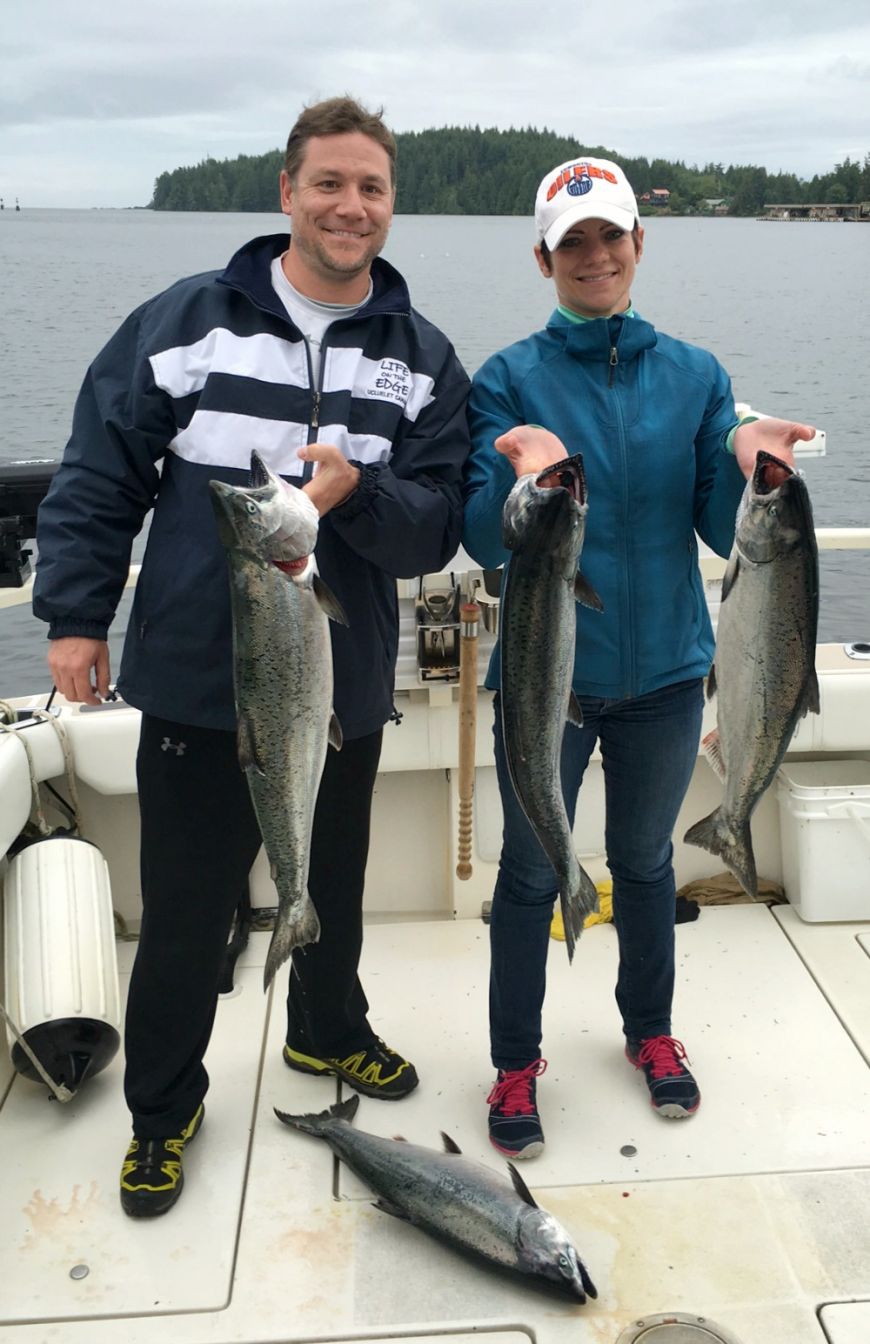 The Kroekers on July 11, 2016 with their 6hr afternoon catch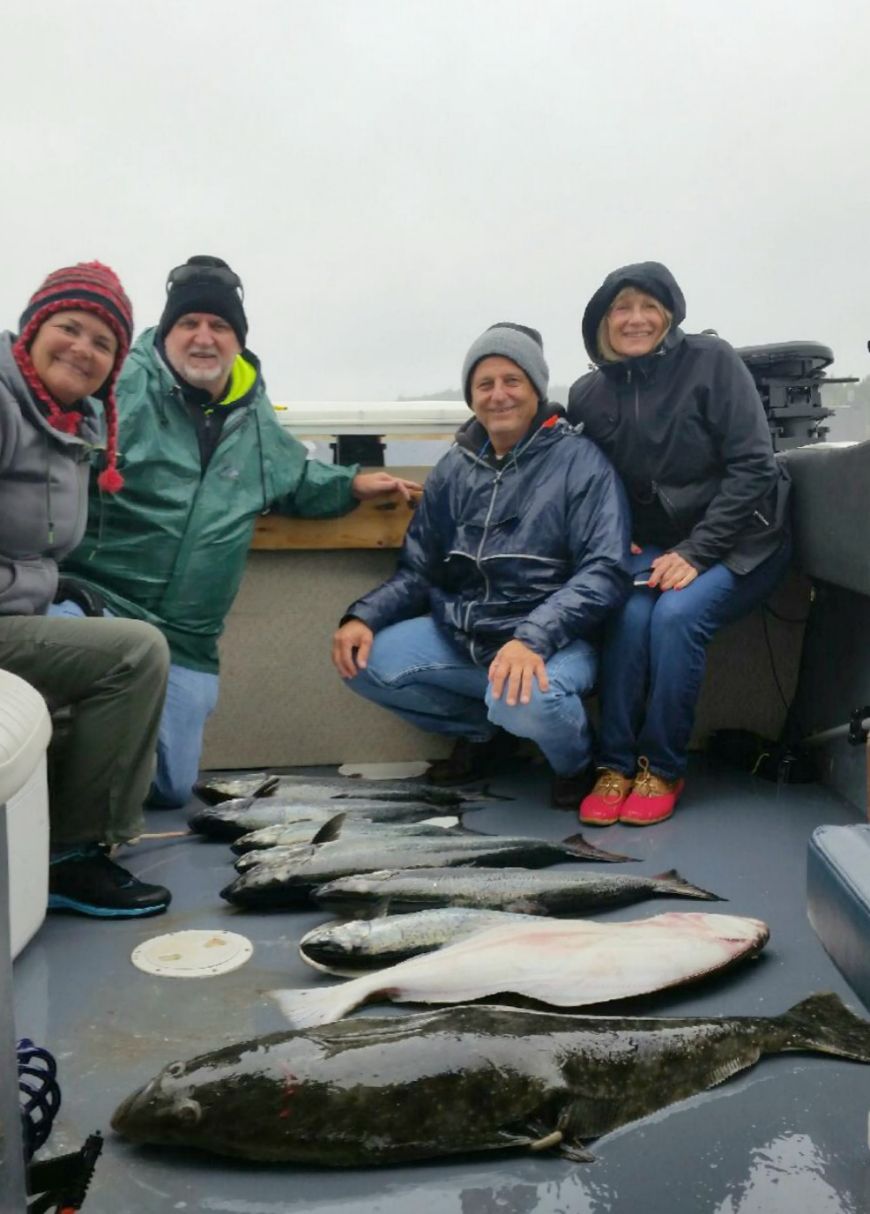 The Rumore group after their workout hauling in this catch on July 11, 2016
Randy Rumore and Howie Mendelson posing with their catch July 13, 2016
Day One with the Balinbin group saw a whole lot of orange on July 14, 2016
One of Day Two's salmon for the Balinbin Group - July 15, 2016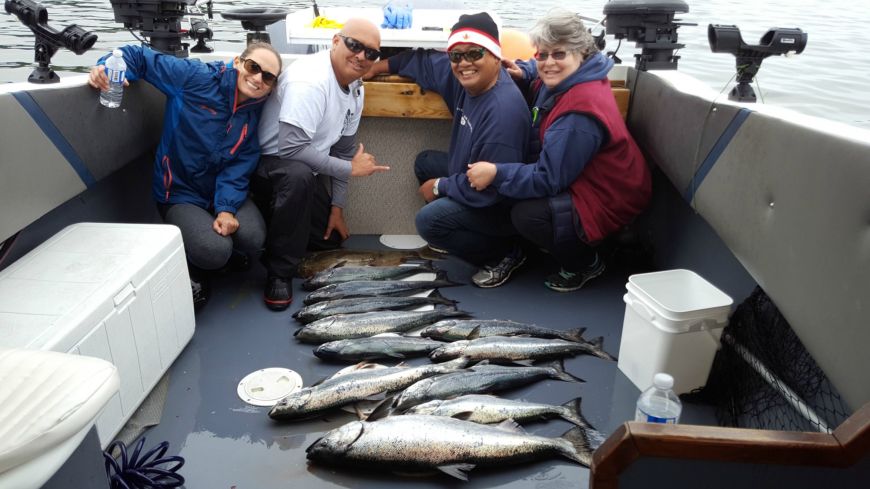 The full Day Two Catch with the Balinbin group -July 15, 2016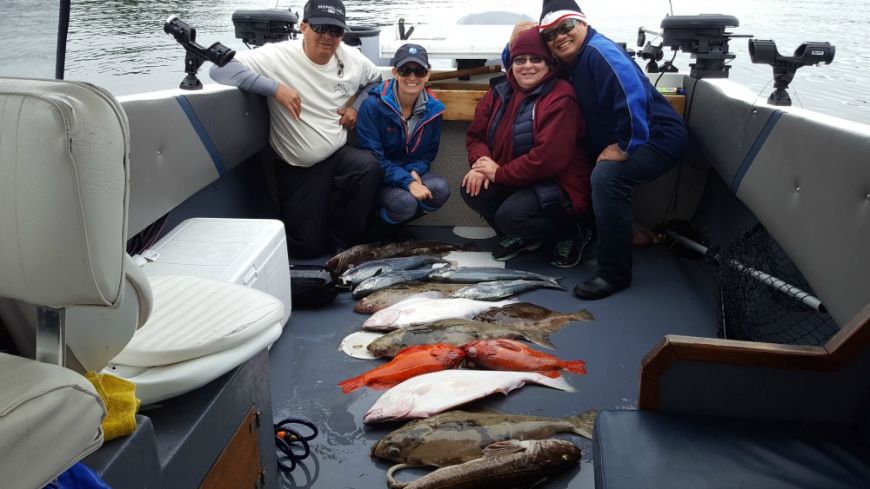 Another profitable Day Three with the Balinbin Group - July 16, 2016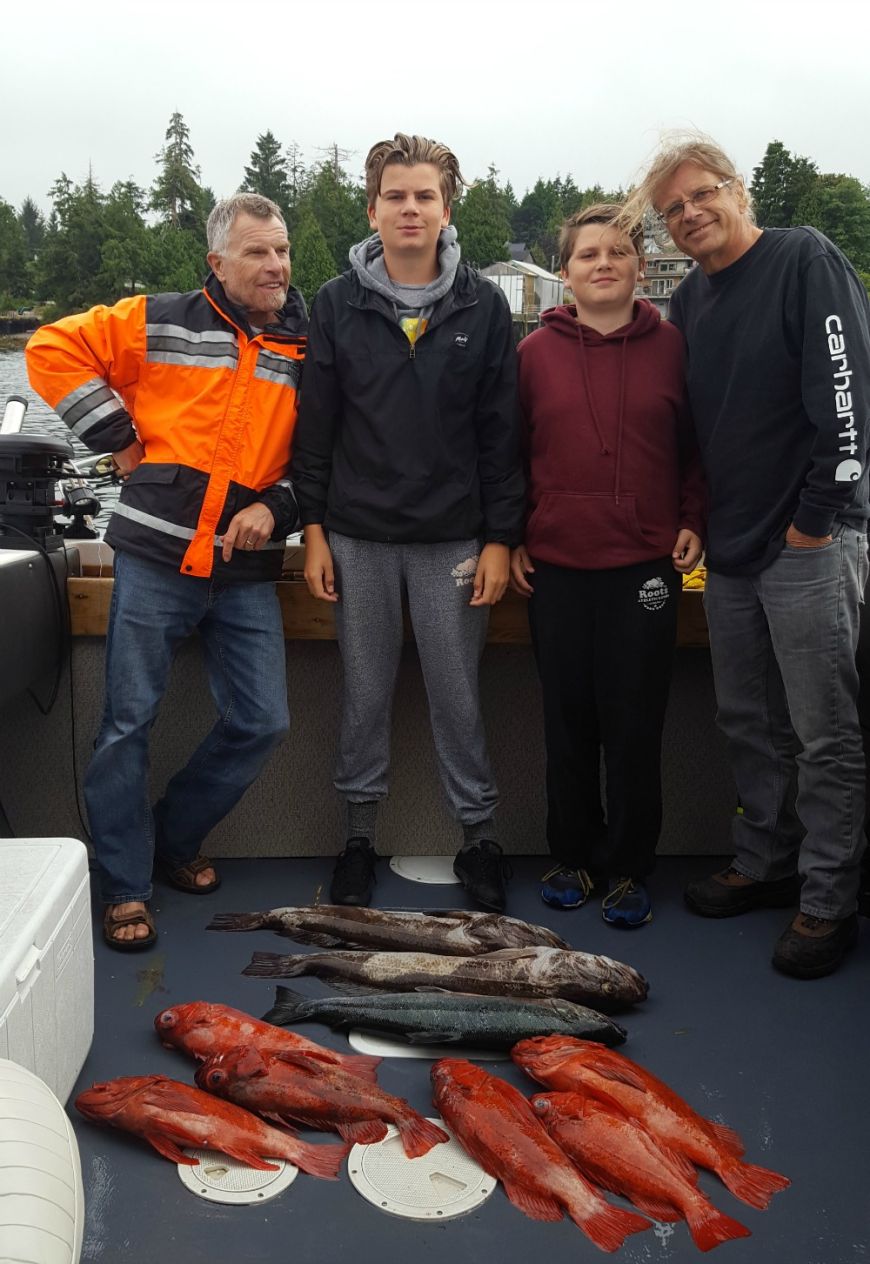 A pretty solid 6hr afternoon spent offshore with the Loewen group on July 16, 2016
Laurissa Cebryk with her early morning catch on July 17, 2016
The Wittmire Group bringing home some dinner on Day One - July 18, 2016