Fishing Report Ucluelet, B.C. October 14, 2016
Fishing Report Ucluelet BC October 14, 2016
The stormy season has started which means we don't get out every day. Most days we are fishing closer to shore and for the 8-hour trips we have reduced our price to $900 for 2 people to reflect this. There have been some decent ling cod fishing along with a few small feeding Chinook on South Bank. If you are looking to come fishing we should be keeping a boat in the water until the end of October.
If you are looking to come to Ucluelet check out www.ucluelet-info.com for information on the area. There are lots of trails and beaches to hike for a great outdoor experience.
Sam Vandervalk
Salmon Eye Fishing Charters
www.salmoneye.net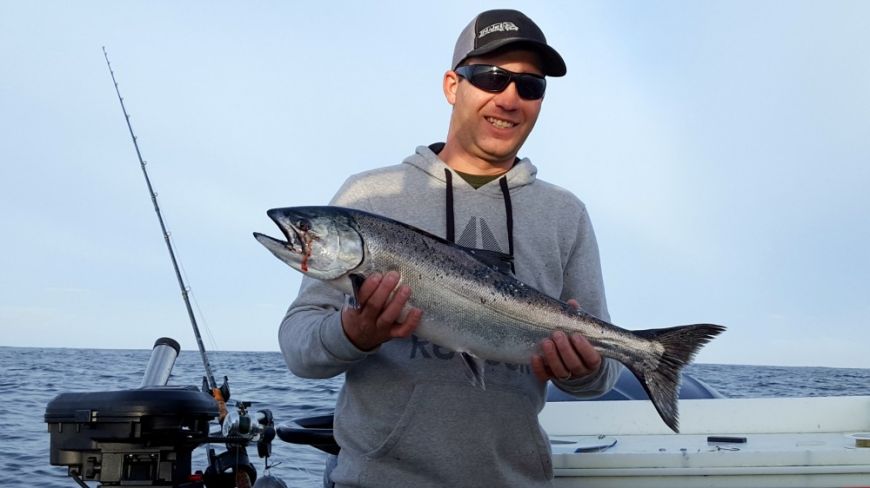 Cory Krysik holding up a catch on October 6, 2016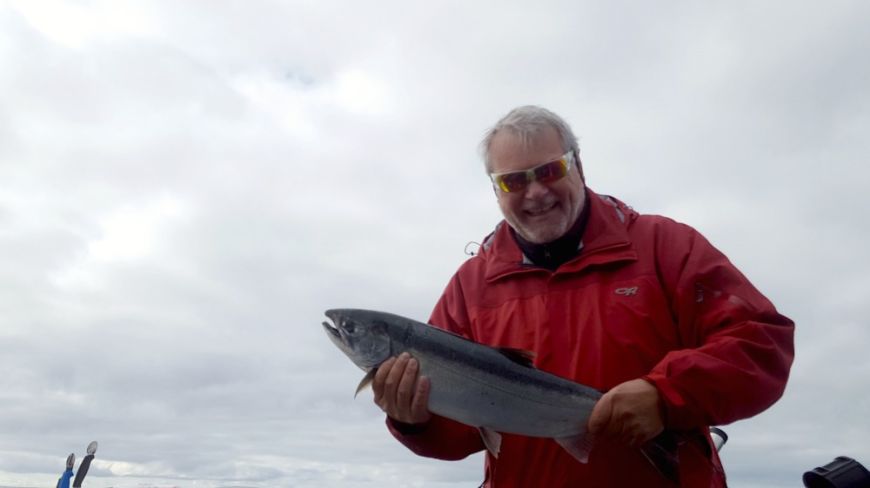 Jacques Auvery all smiles on Oct. 9, 2016 with one of his salmon.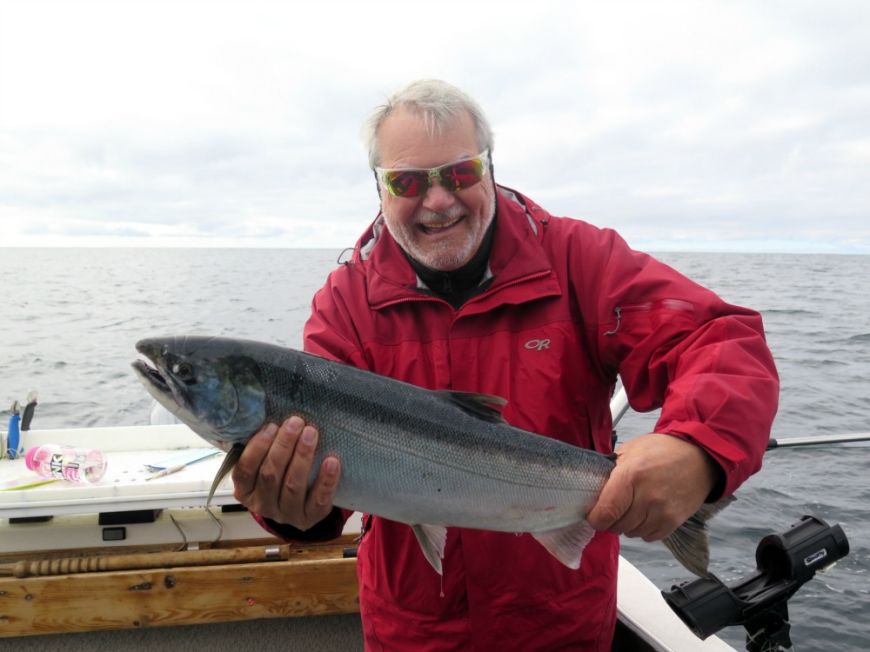 Jacques Auvery with another catch Oct. 9, 2016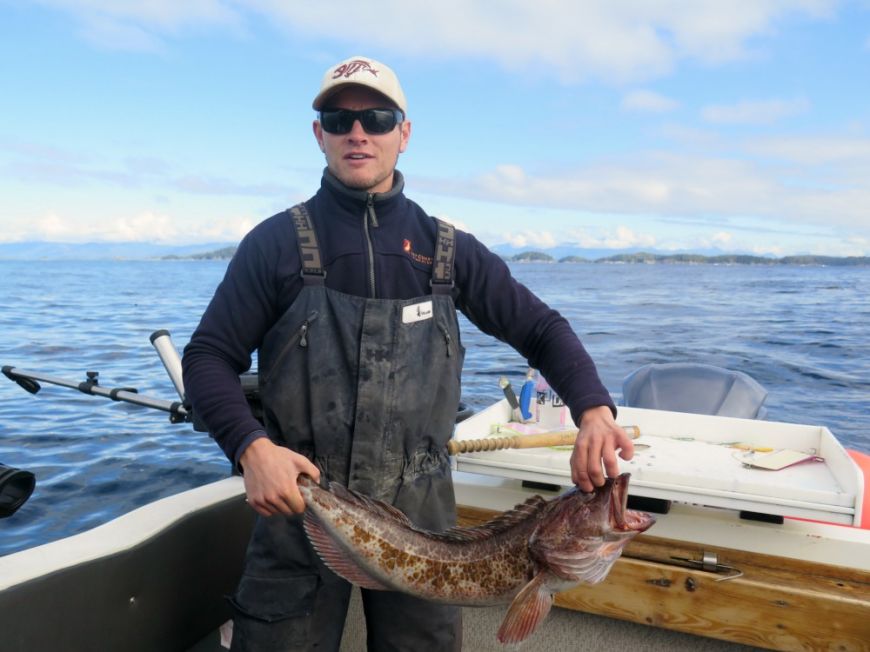 Captain Scott with a ling cod on Oct. 9, 2016