Fishing Report June 9, 2017 Ucluelet BC
Fishing has been getting a little more consistent the past week. We are still getting some good sized Chinook in the mix. Most of the larger Chinook are coming from Long Beach on small spoons and needlefish hutchies though some are also coming from the Red Can and Inside South Bank. The bites are coming in both morning and afternoon trips, so if you are a late riser you can still get in some good action. We have been getting between 1-4 Halibut per trip and expect limits of halibut to become normal by mid June.
Below are some pics from the past week!
If you are looking to come during summer months I would suggest booking your accommodation very soon at
http://www.tofino-info.com/resorts-hotels-tofino-ucluelet/
or you can do one of our
fishing packages
similar to fishing resorts. This is the busiest summer I have seen for booking accommodation.
Fishing Reports Archive
http://www.salmoneye.net/site/fishing-with-us/fishing-reports.html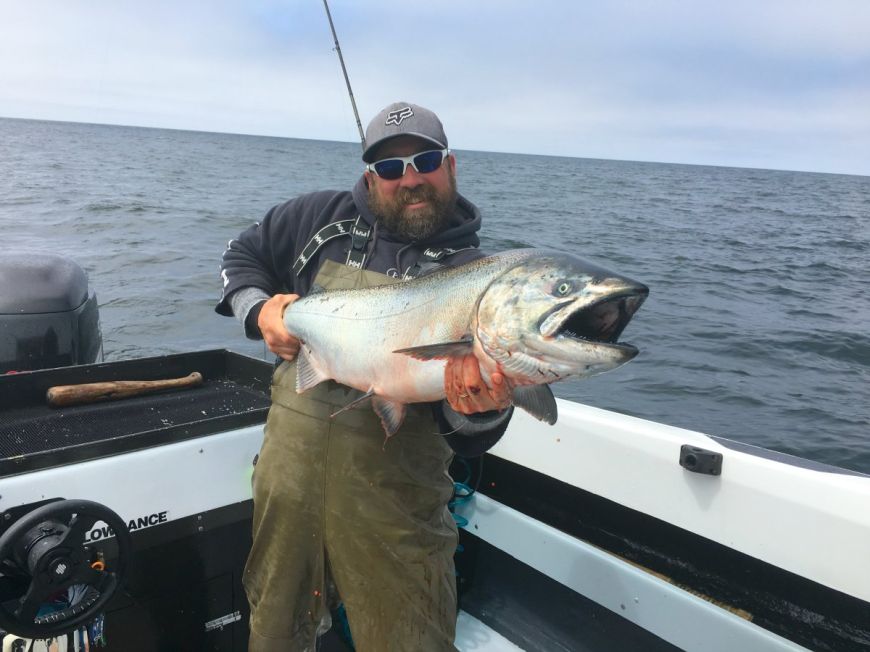 Guide Dave holding a prize catch--another high twenties fish.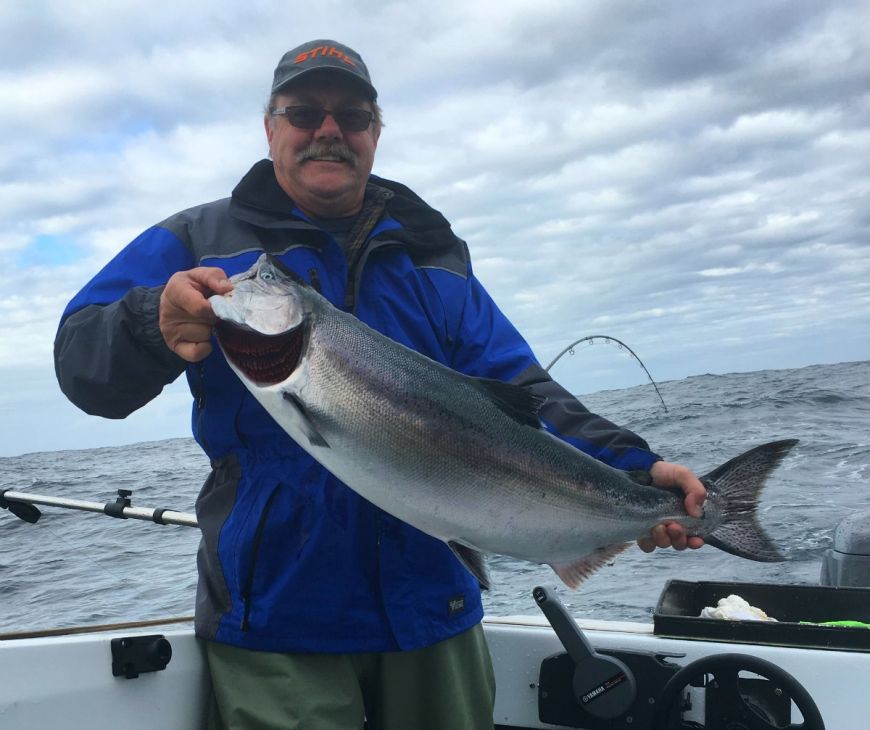 Doug holding a Chinook salmon June 2, 2015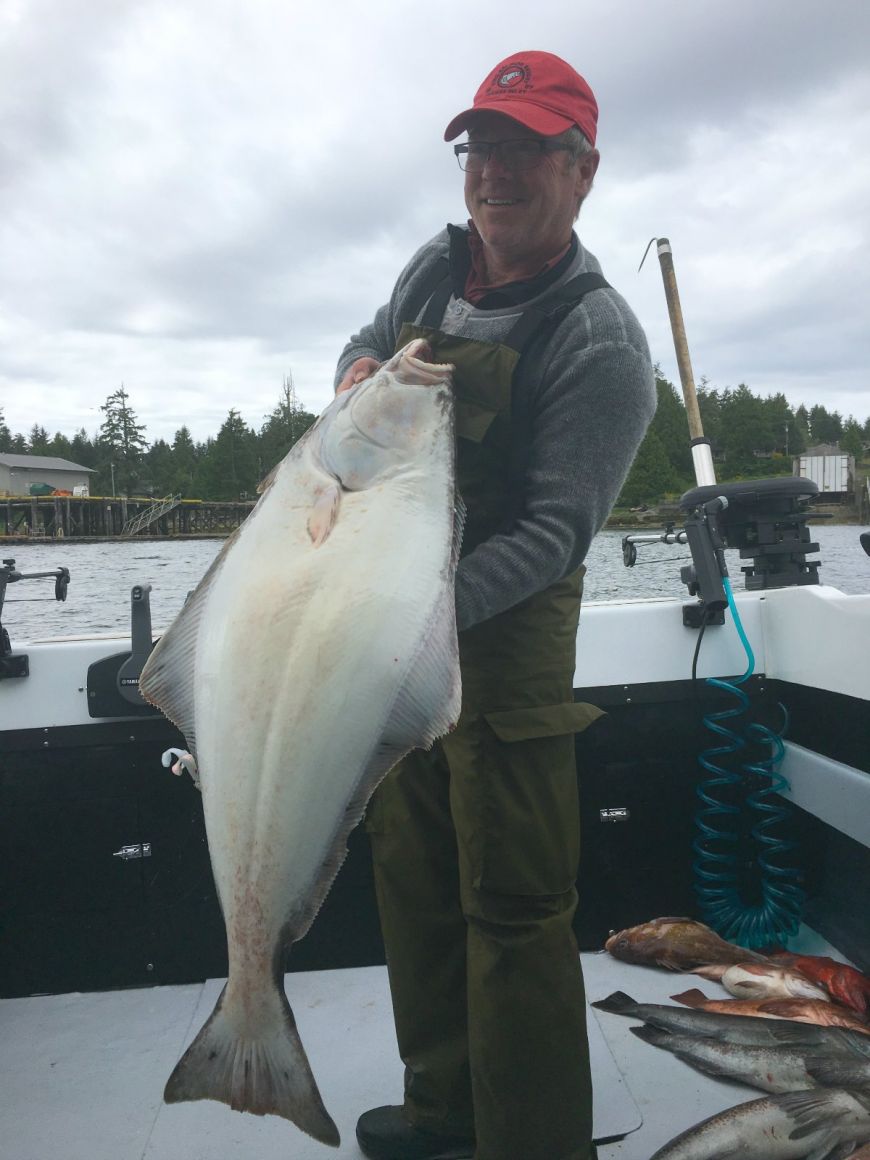 Andre holding up a halibut from June 2, 2017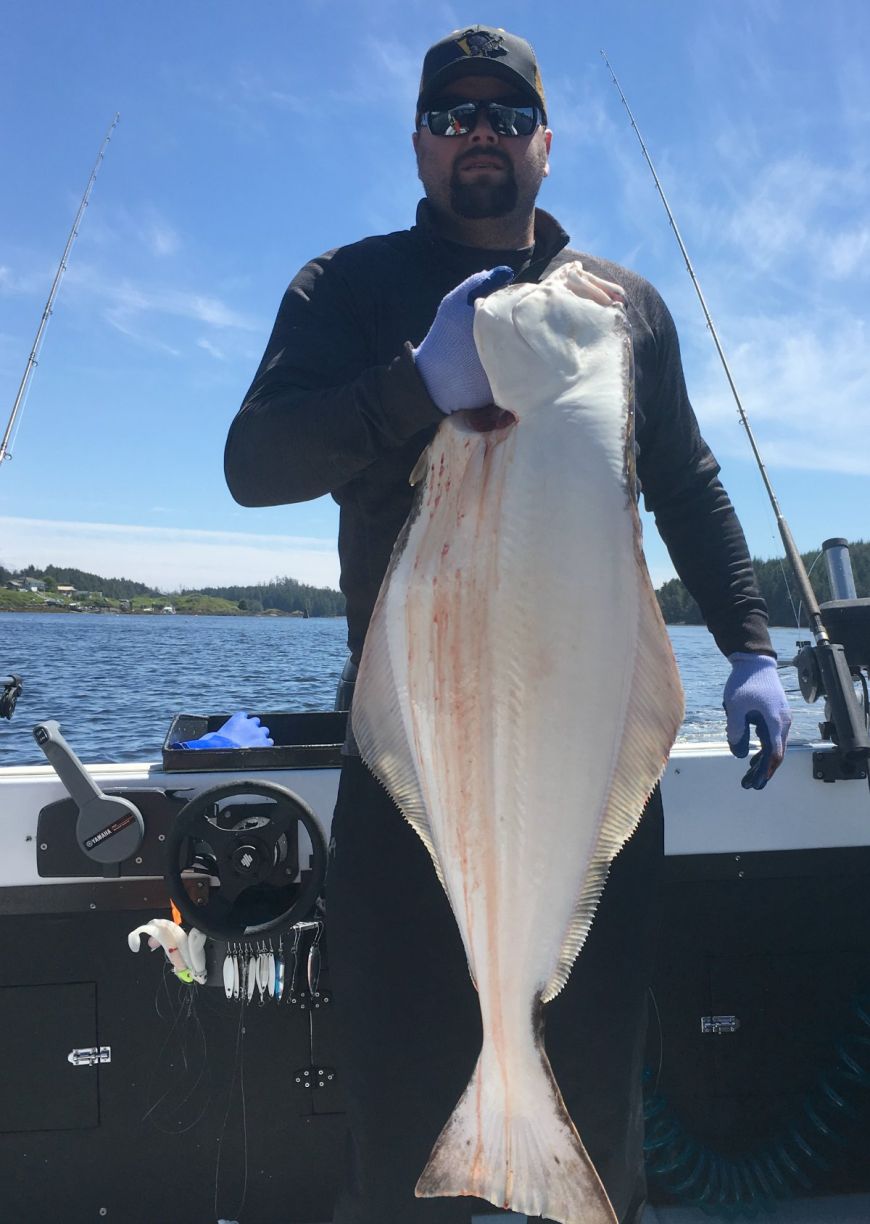 Brian with a halibut caught offshore June 3, 2017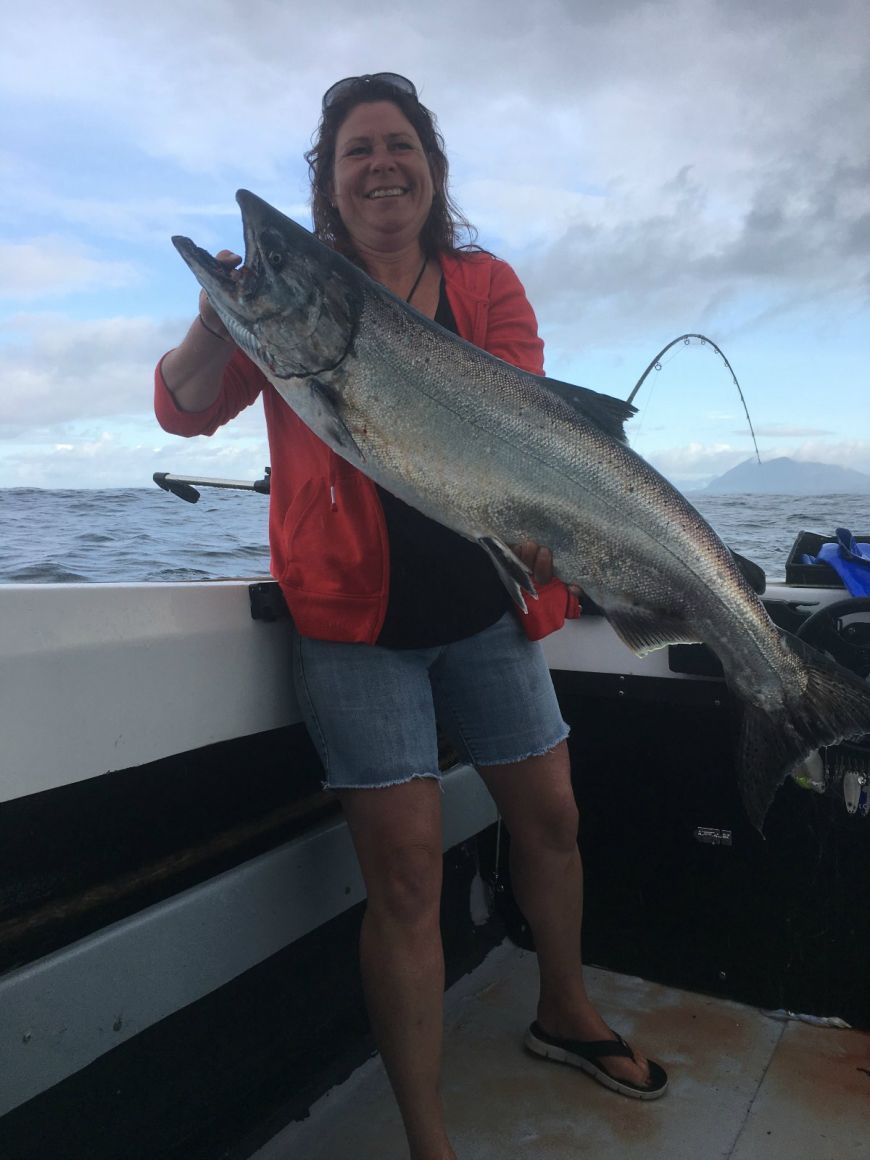 Kari with a 25lb Chinook caught June 3, 2017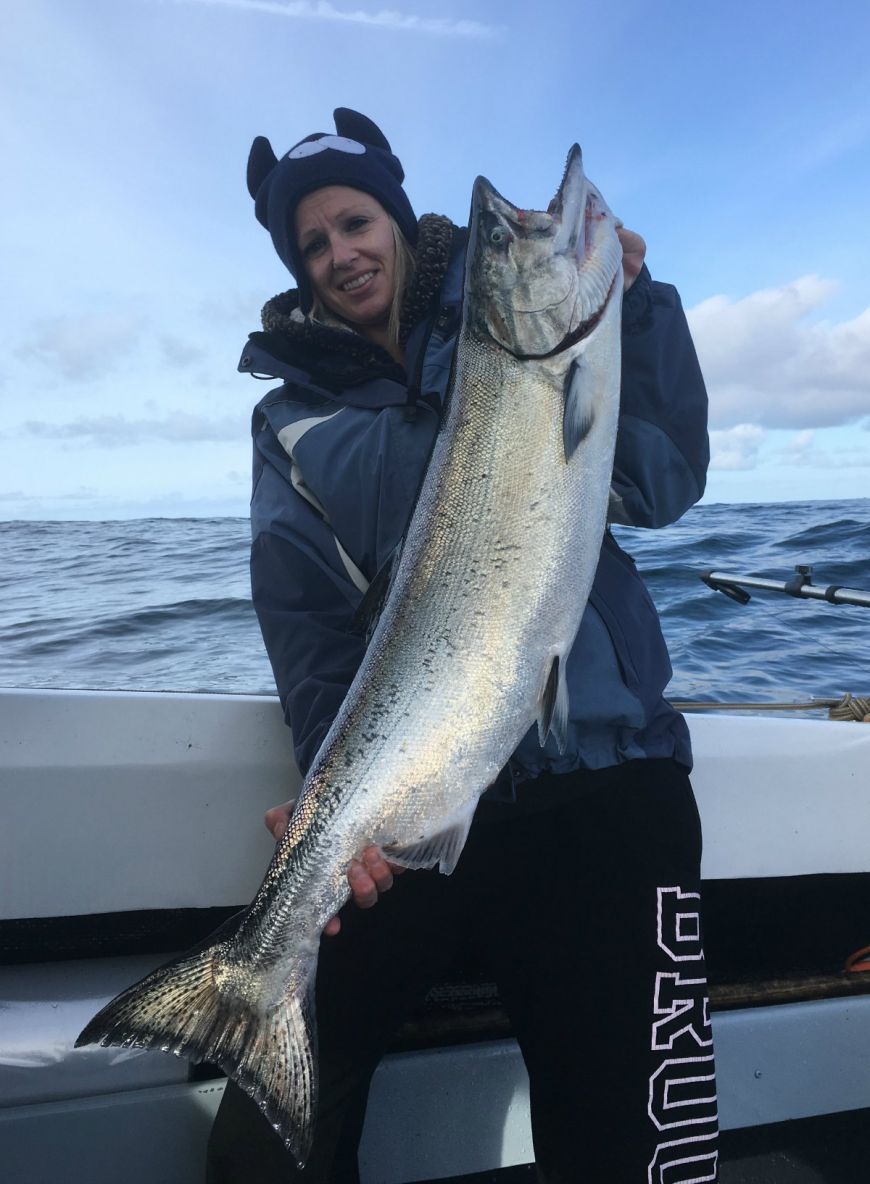 Leanne is not sure if getting fish slime on you is worth it, June 3, 2017
Jeff Davy and Morris Monita with their catch June 7, 2017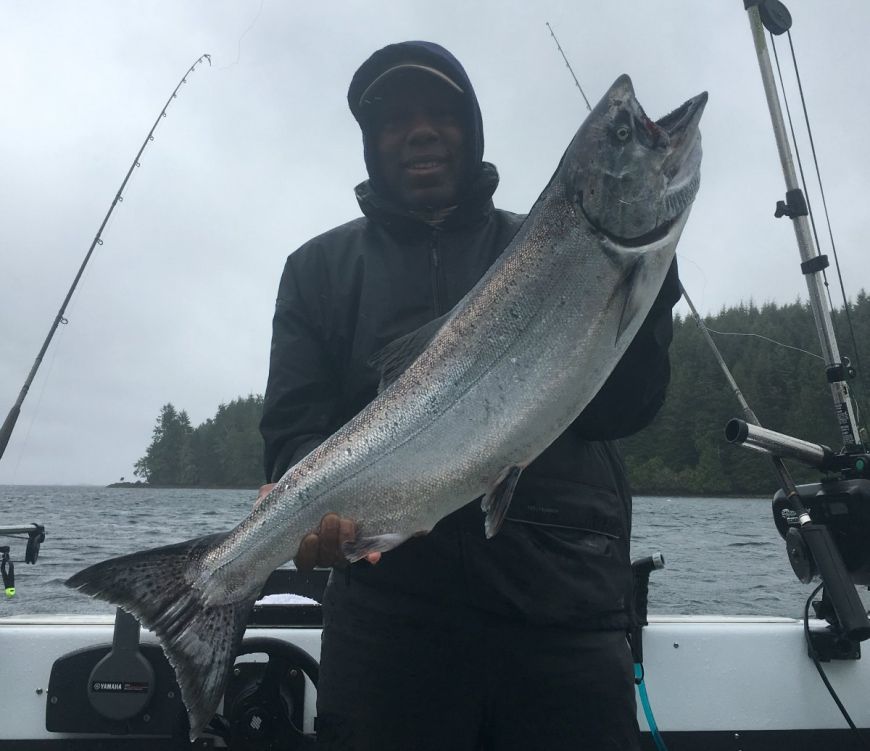 Glenn Williams on stormy day proving every day is a good day June 8, 2017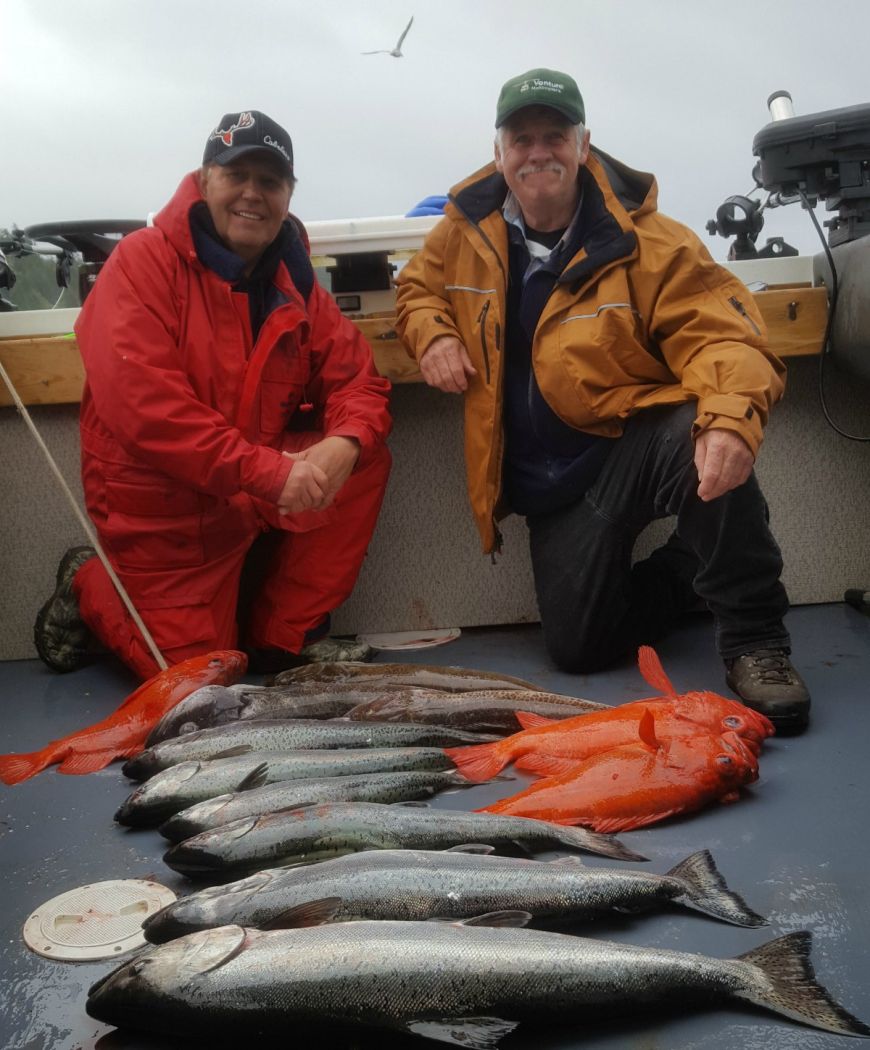 Jeff Davy and Morris Monita with a nice westcoast seafood basket June 9, 2017