Fishing Report June 24, 2017
Fishing has picking up the past week to levels we are used to seeing this time of year. The coho have moved in close to shore which is also good news. The action has been hot along the close to shore as well as on Long Beach bank for the Chinook and Coho. Halibut have also been caught in better numbers at Long Beach bank.
Below are some pics from the past week.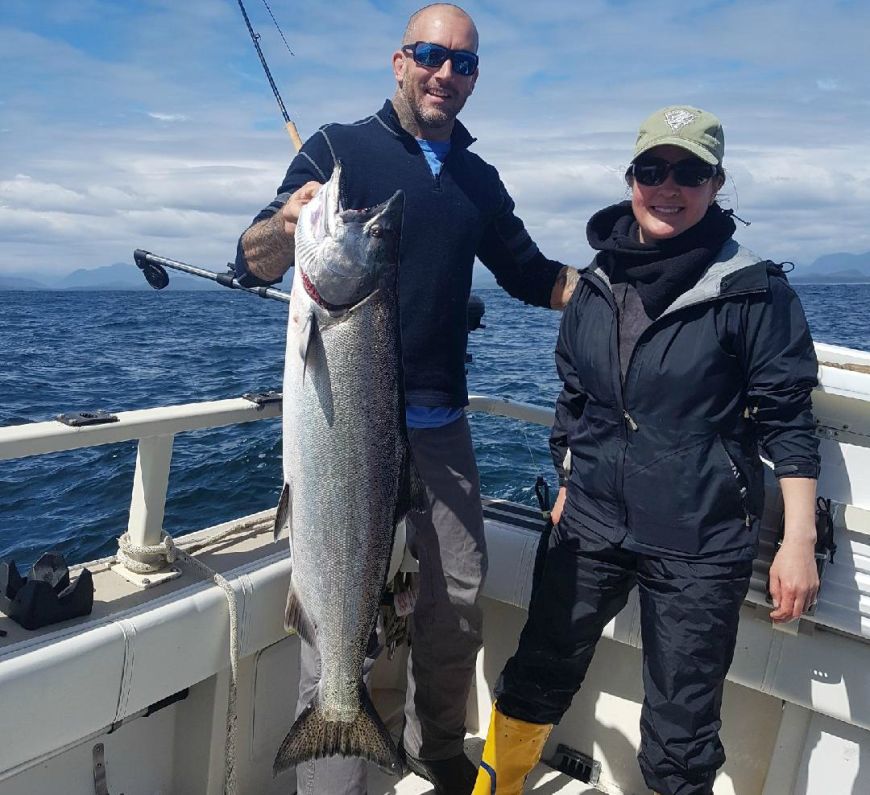 June 16, 2017, Guide Andrew holding up a nice Chinook from Long Beach Bank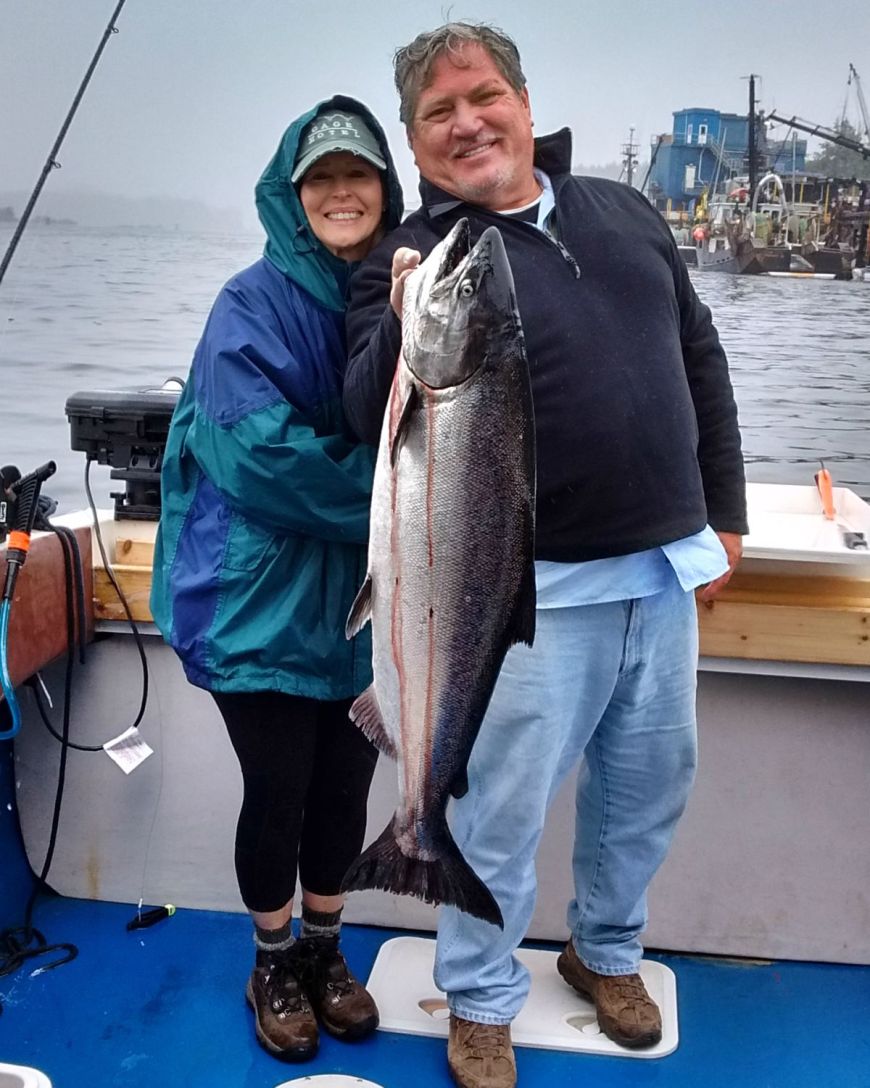 Mark Sacco with wife Rebeccca holding up a nice Chinook caught just outside the harbour July 18, 2017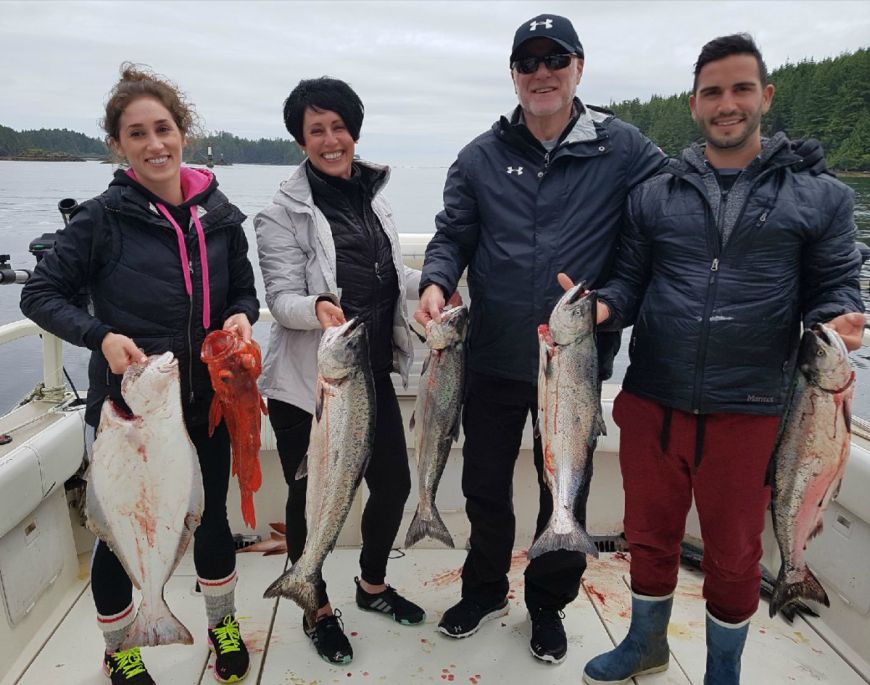 Poliquin group holding a few of their fish June 19, 2017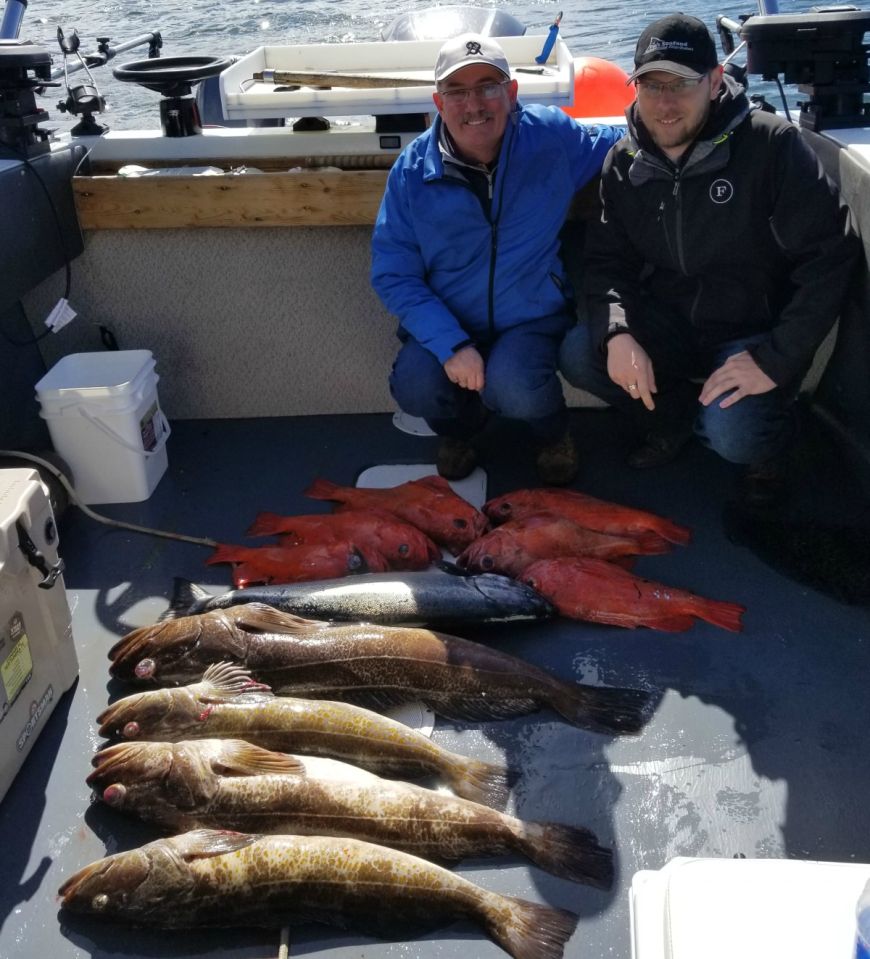 Doug Kingston with son Mathew with a catch of Lingcod, Chinook and Yellow Eye June 21, 2017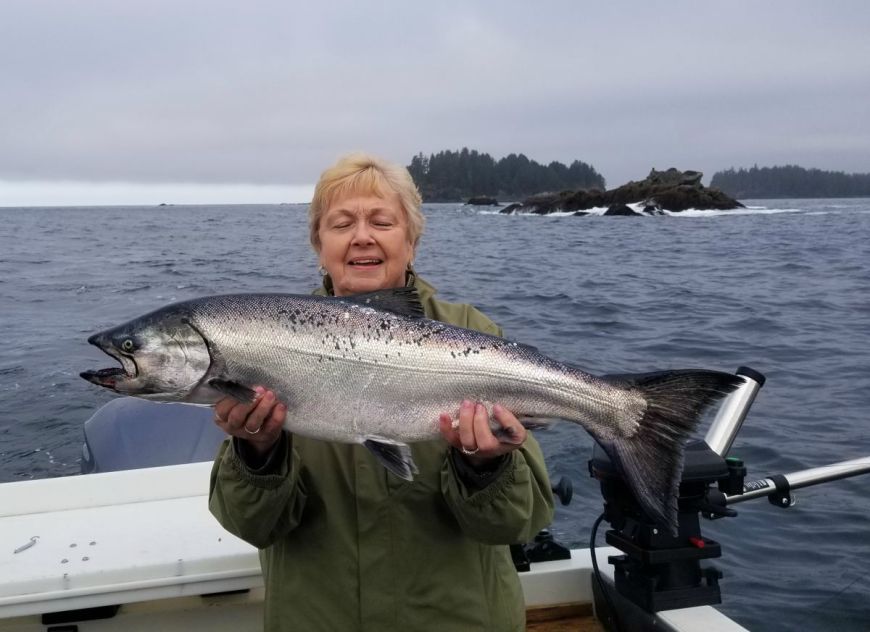 Chris Craig holding up one of their Chinook caught June 22, 2017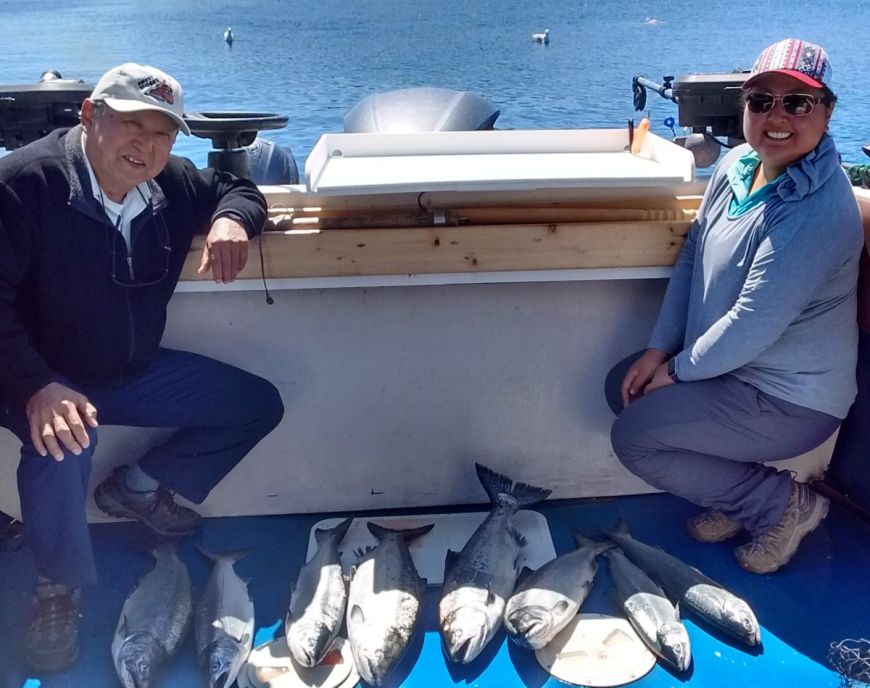 Tosh Tabata with daughter Jenna June 22, 2017 with Chinook and Coho caught in Barkley Sound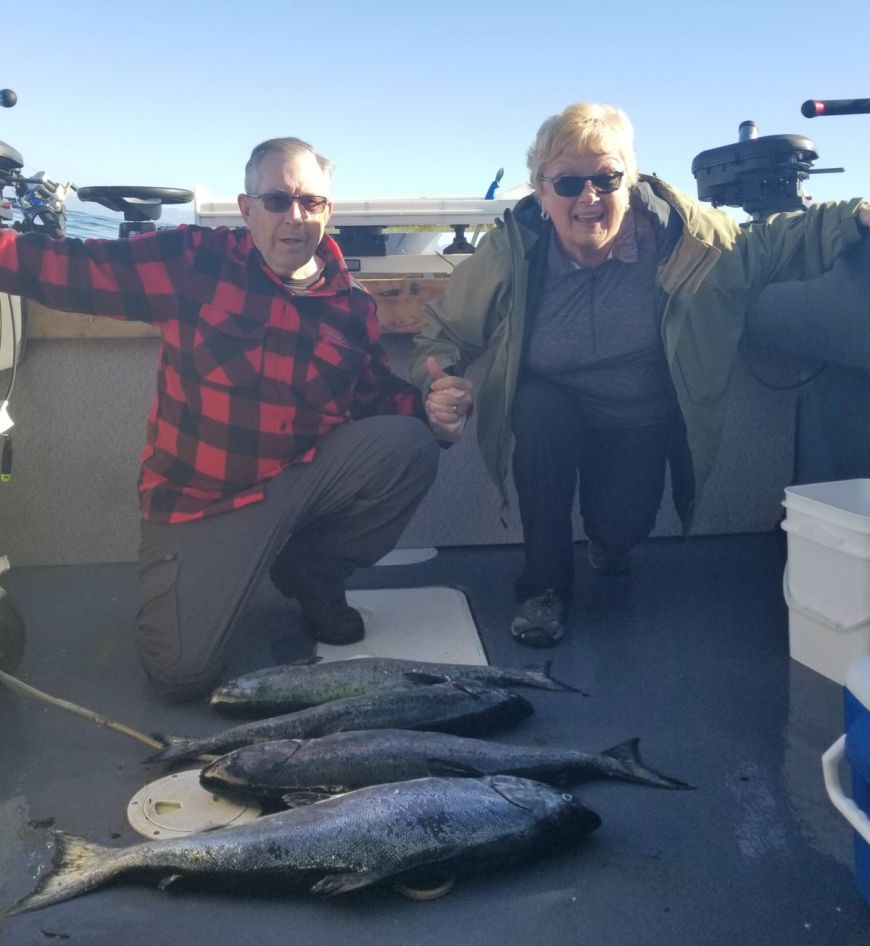 Jim and Chris Craig part 1 June 23 with some Chinook caught in the first hour of their trip.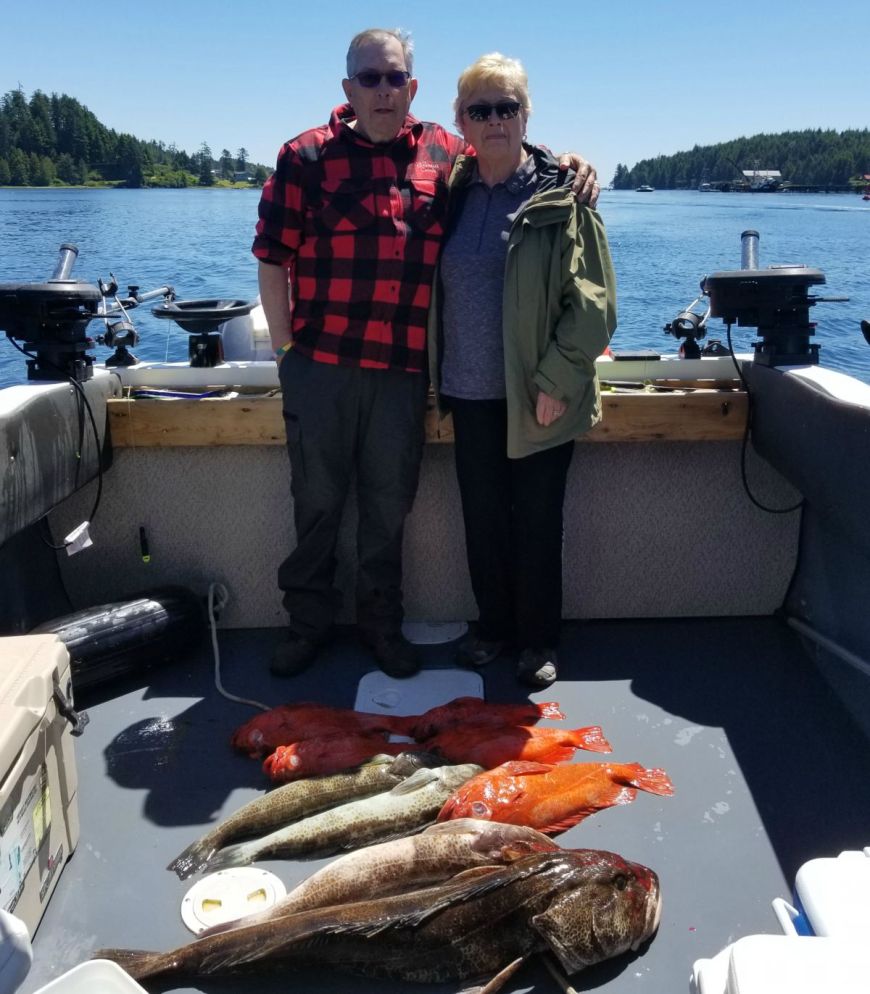 Jim and Chris Craig with some Lingcod and Yelloweye caught in the second part of the trip June 23, 2017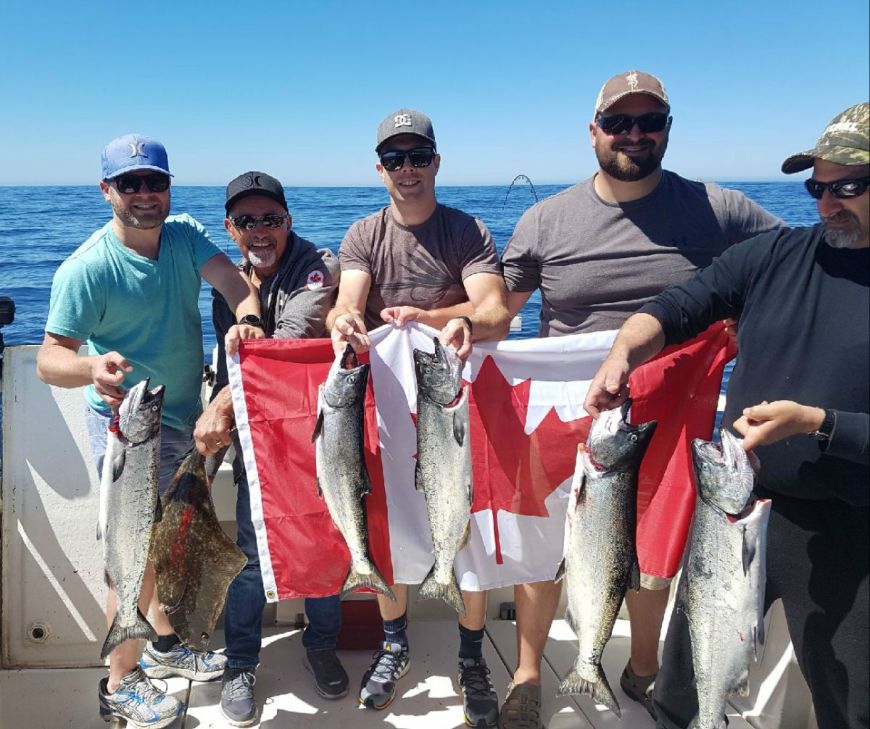 The Statham group with an early Canada celebration June 23, 2017. This was part of their catch.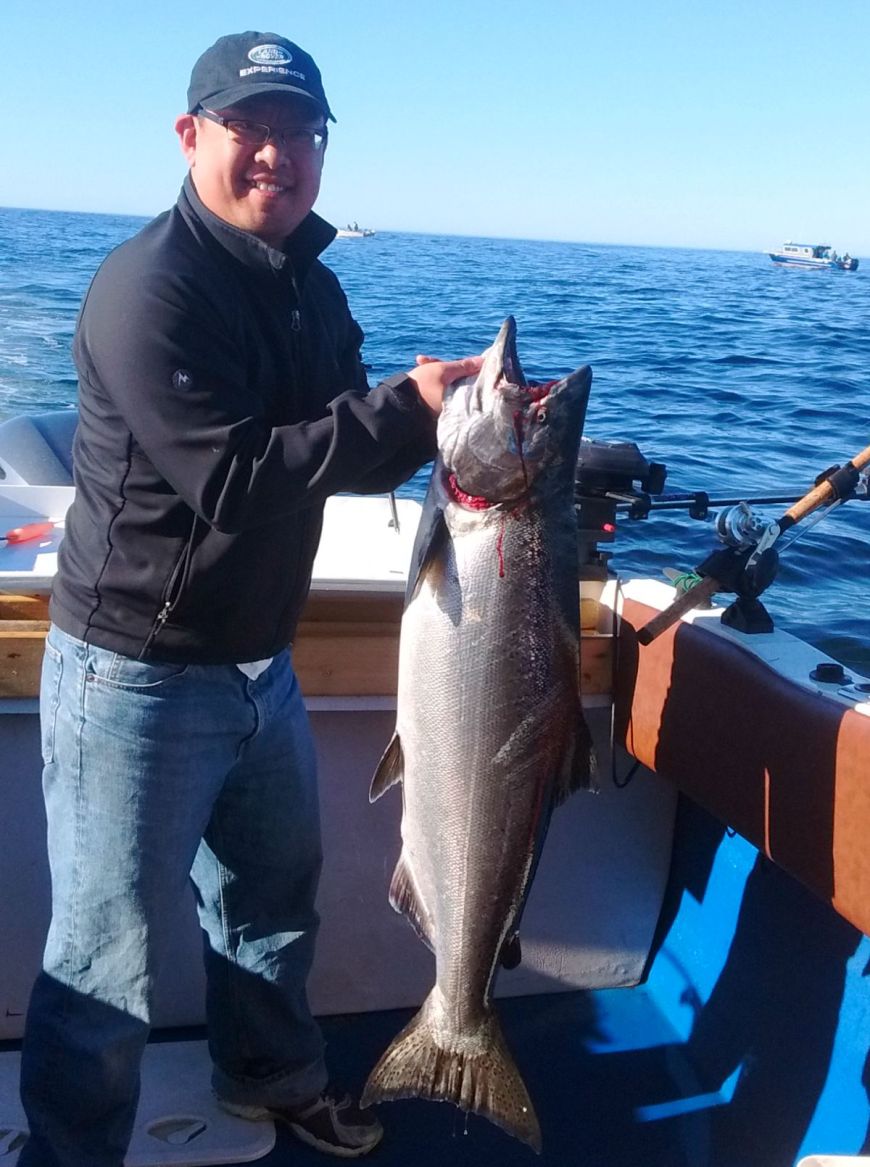 Caleb Kwok with a 33lb 5 oz Chinook caught June 24, 2017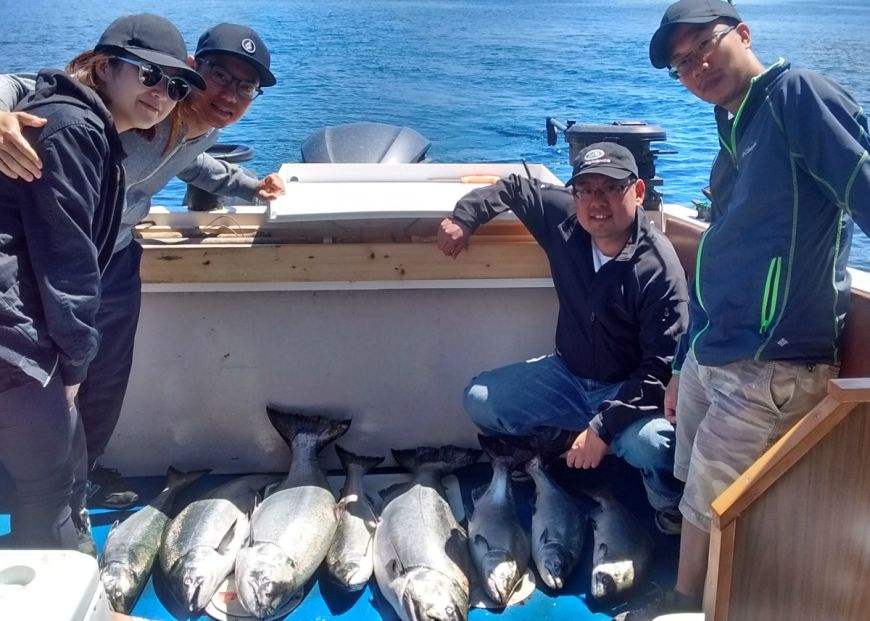 Kwok family with a nice catch of Chinook, 2 of which were Tyees! (over 30 lbs)