Fishing Report Ucluelet, B.C. July 10, 2017
Big Bank has had some decent bites this past week near the Rat's Nose and South- East on the Egg. Barkley Sound had some good bites earlier in the week, though the fish were moving around from day to day, so it was a bit of a guessing game of where they would be. There have been some decent fish being taken in close to shore during both morning and afternoon trips. The bite has not been extremely fast, but the Chinook are mostly in the 12 to 25lb range with a couple around 30 lbs taken. Offshore small spoons, needle fish and cuddlefish hutchies are working. Inshore #3 Kingfisher spoons from Silver Horde have been working the best along with anchovies.
Halibut fishing has been pretty good at Big Bank on the troll, bottom bouncing Hali West and also on anchor. Coho are not showing up in great numbers yet, but are showing up both on Big Bank and in close to shore some days.
If you are looking to get last minute accommodation for Ucluelet or Tofino check out
www.tofino-info.com
. Accommodation has been tough to find for July and August so make sure you book right away.
Sam Vandervalk
Salmon Eye Charters
Fishing Reports Archive:
http://www.salmoneye.net/site/fishing-with-us/fishing-reports.html
Below are pics from the past week. Tight lines!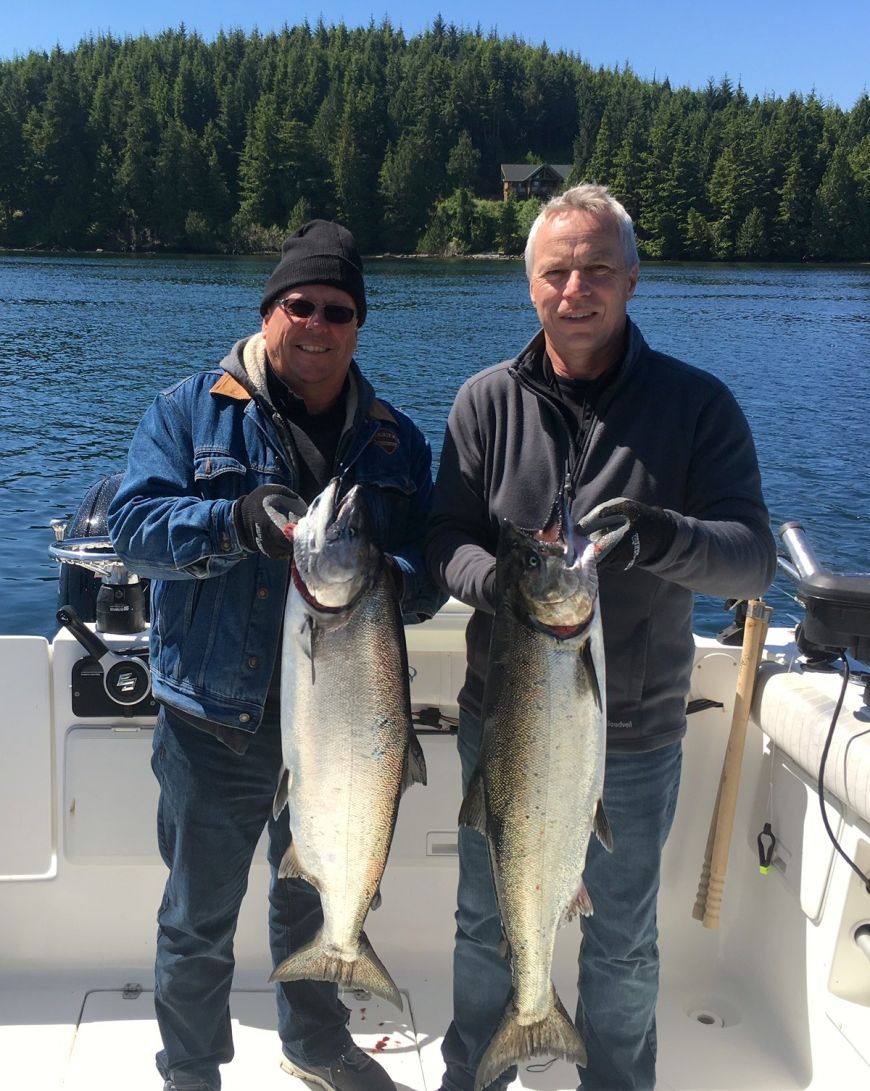 Ken Krupka and Dale Ludwig with some nice salmon on July 3, 2017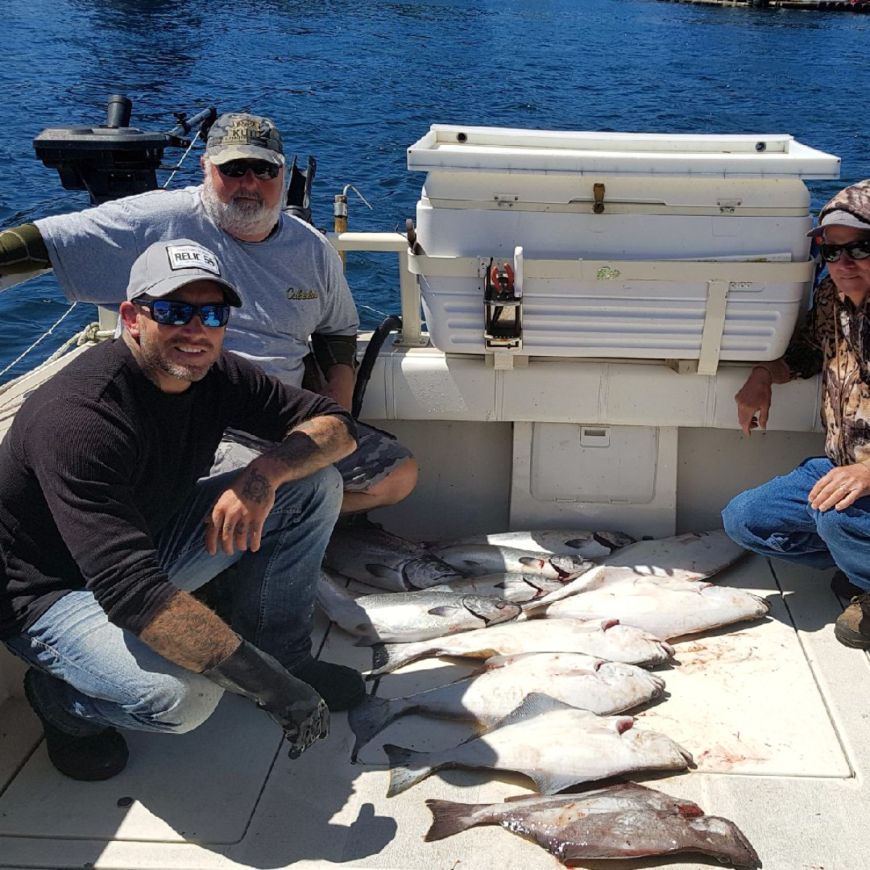 The Downie Crew with a day's catch on July 5, 2017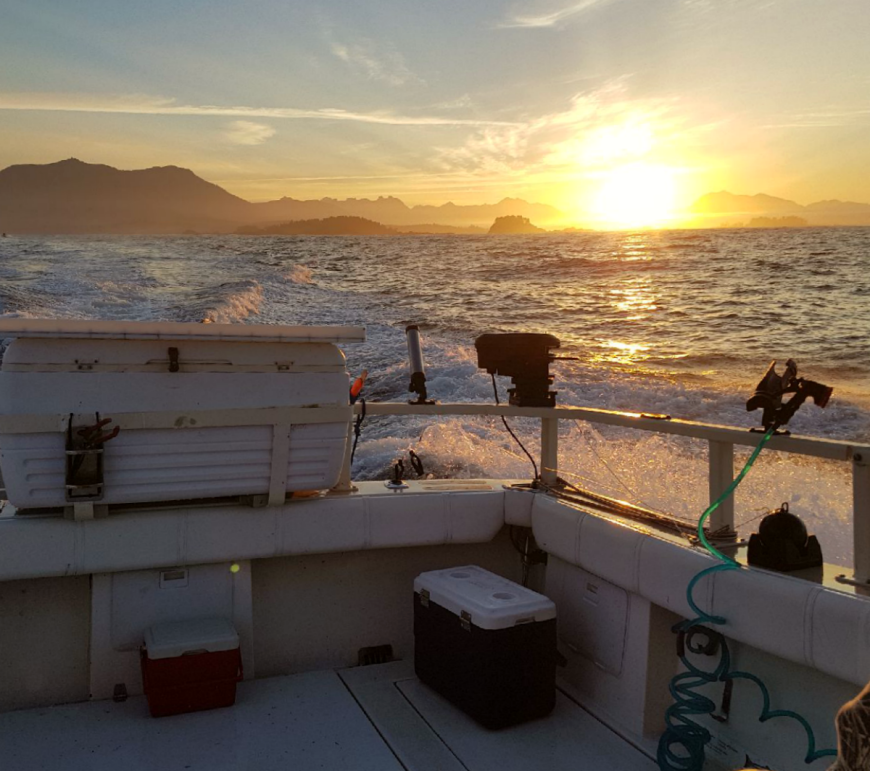 If the sun's coming up, you should already be on the water! A beautiful sunrise on July 5th, 2017.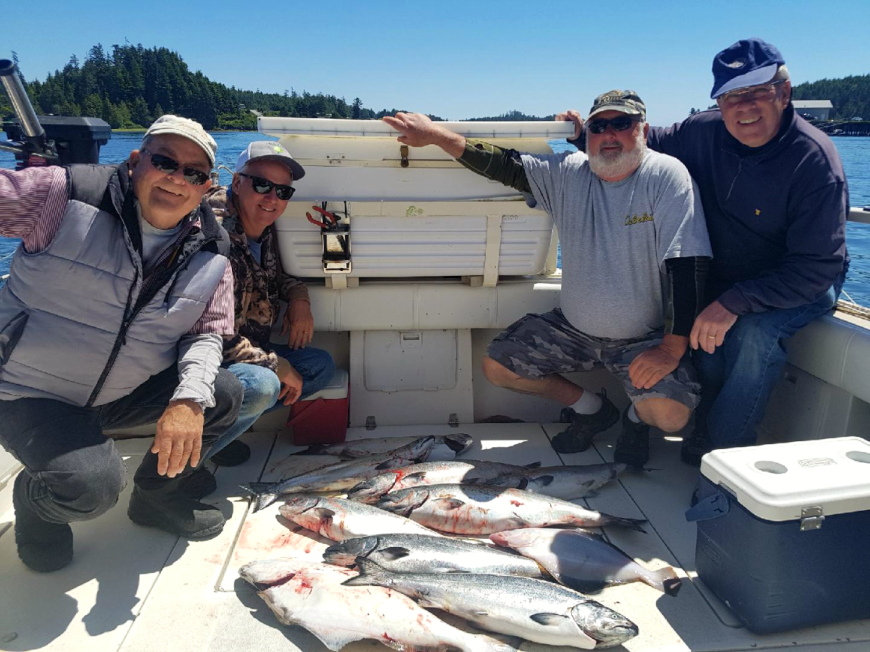 The Downie Crew with another day's catch on July 6, 2017.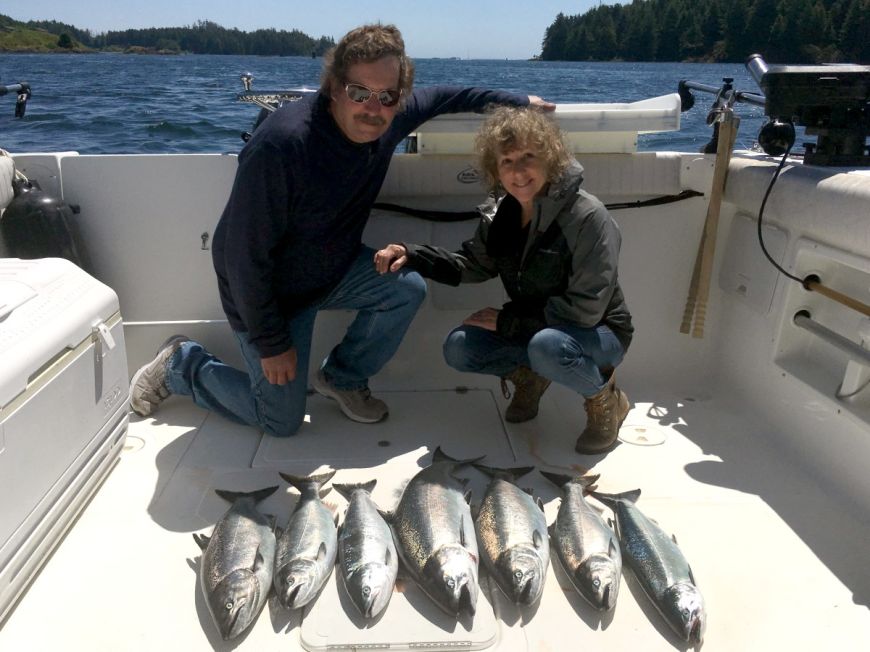 Greg Smith and Ann Stirling with their bounty on July 6, 2017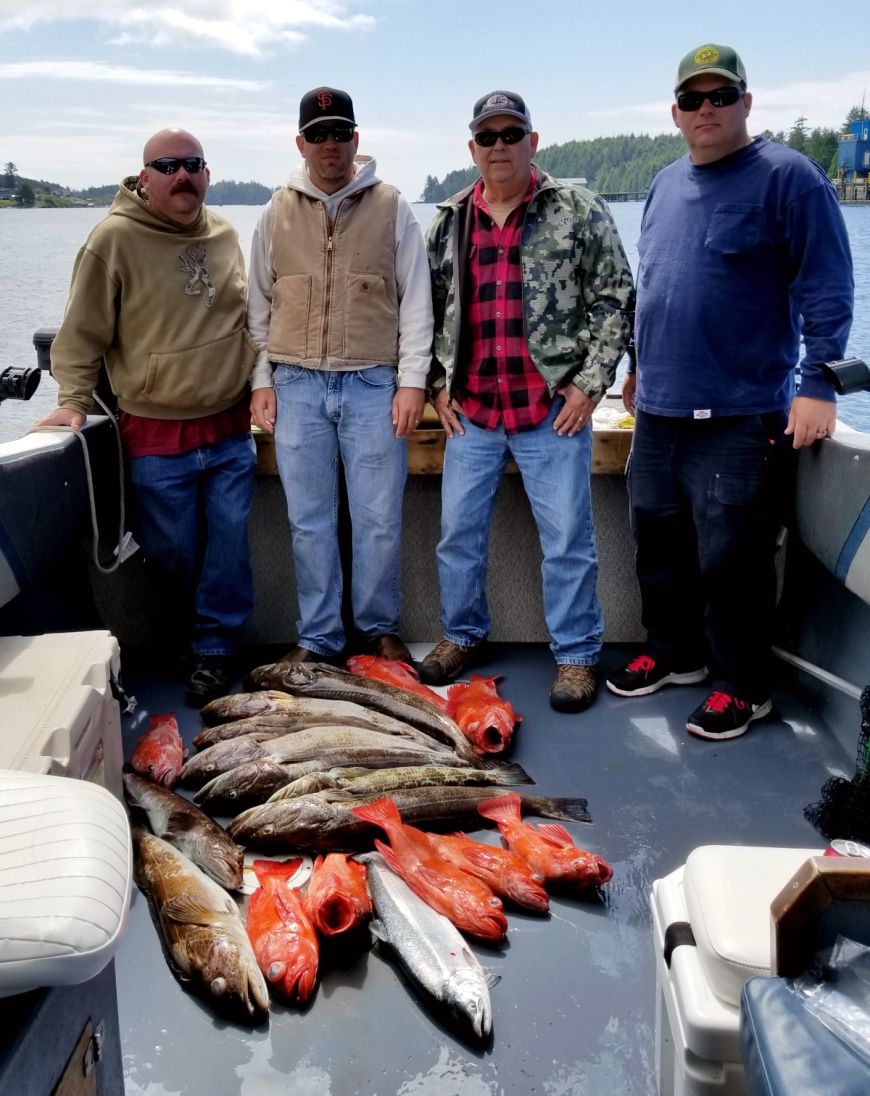 Mike Kitchell and Wes, Joe and Rod Anderson on July 7th with a hearty catch of Ling Cod, Rock Cod and Salmon.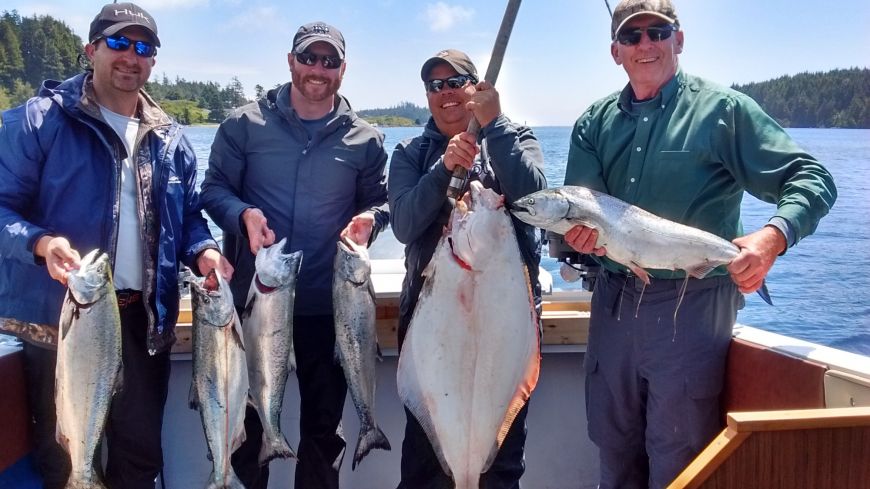 Mark and Rick Detwiller with Cory Wrolstad and Peter Klemin holding up their catches on July 7, 2017.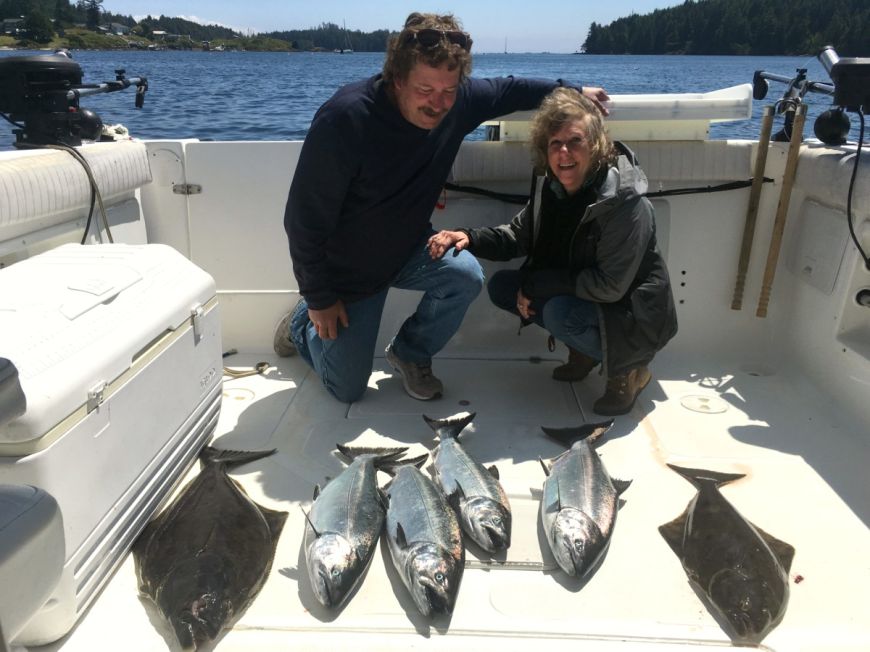 Greg Smith and Ann Stirling after another solid day on July 7, 2017.
Doug and Gordon Copland with Mitchell and Wolfgang Rusch after a great day on July 8, 2017.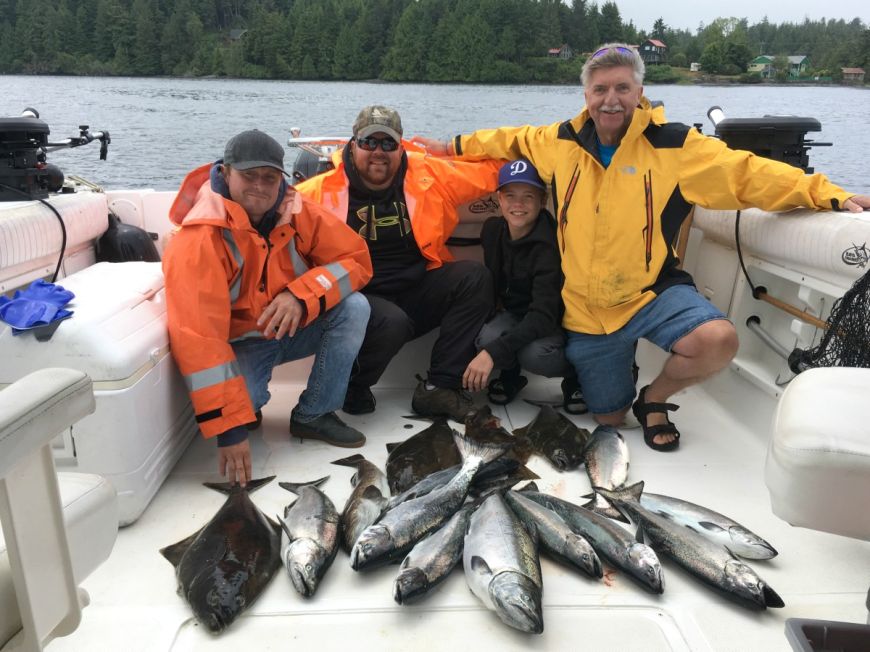 The Daley crew after their first day on July 8, 2017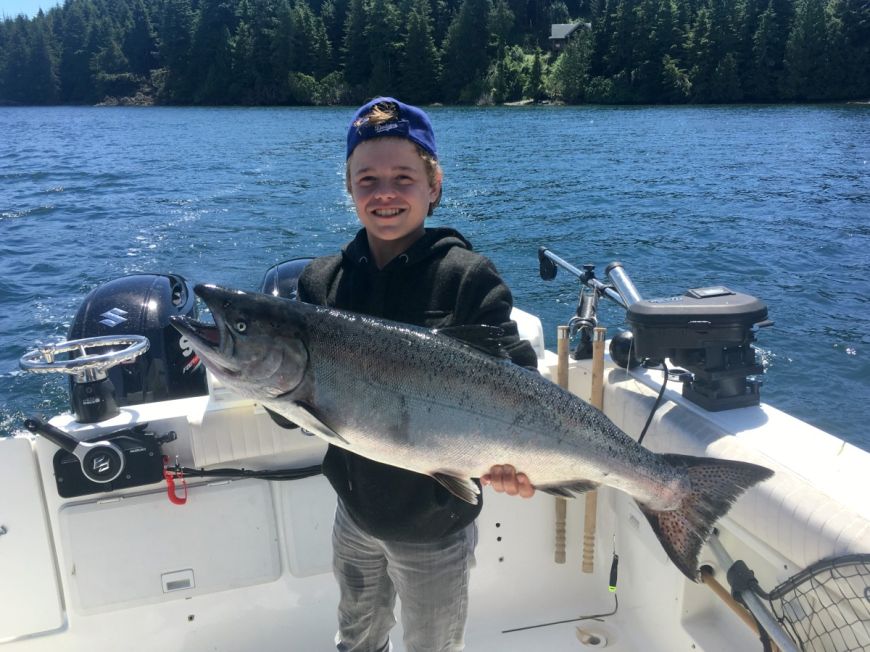 Connor Daley with his excellent catch on July 9, 2017.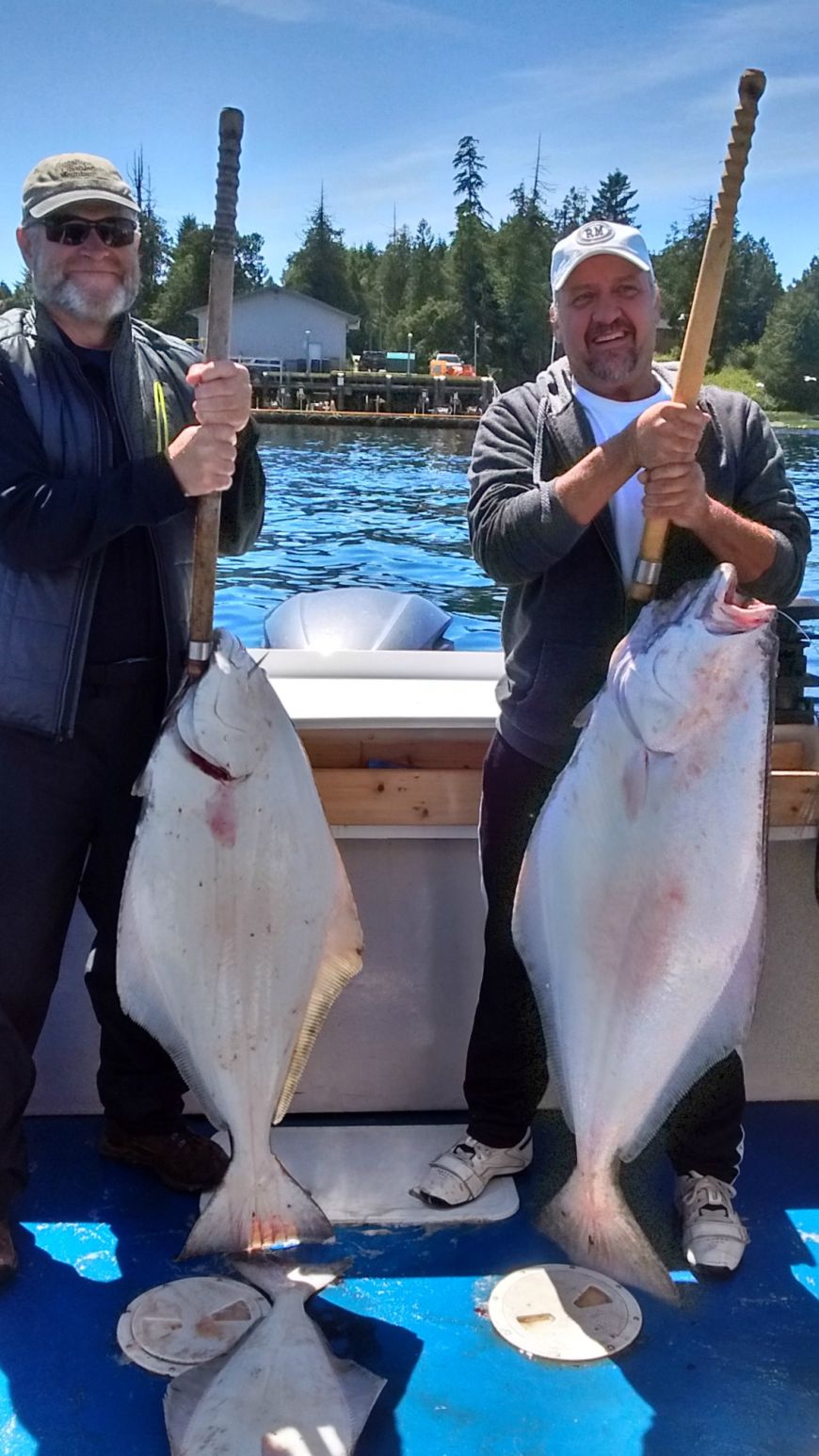 A couple of the Copland crew with some halibut on July 9, 2017.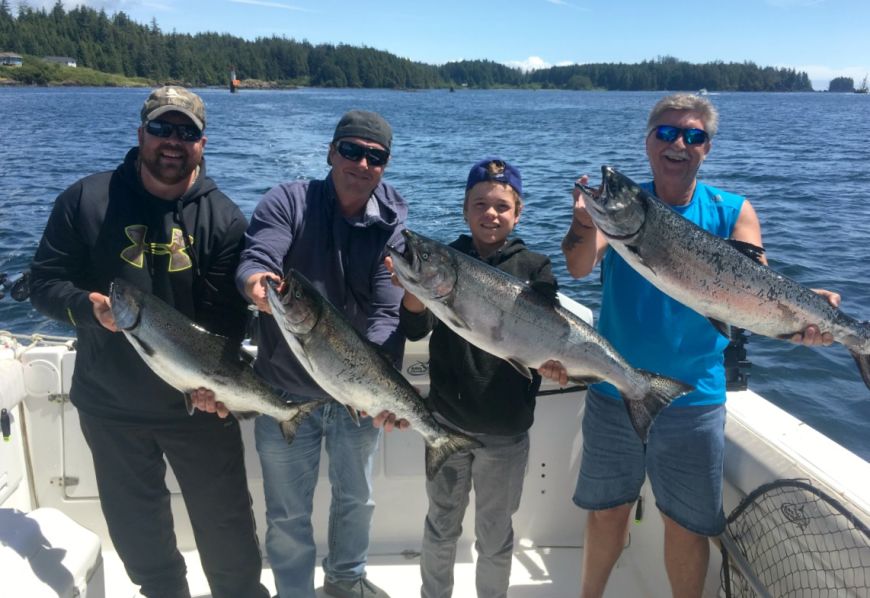 The Daley's with their catches on July 9, 2017.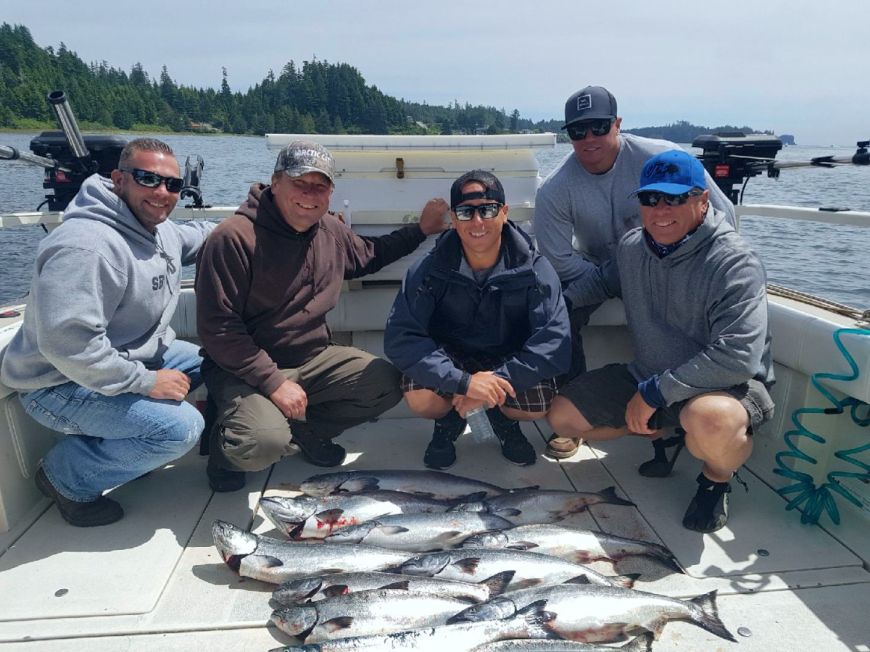 Rick, Matt, Patrick and Keith Durham after a successful day on July 9, 2017.