Fishing Report


August 14, 2012

The Chinook are still keeping us switching spots every day or two. One day its on Big Bank, then next on the Southwest Corner or Starfish. Because we don't have as many pilchard schools this year we are mostly using flasher and hutchie or flasher and spoon this late into August. Possibly because of the warmer water the Chinook and Coho are often close to the bottom. And in some areas we are trolling both Halibut and Chinook in the same place which makes it time efficient! Right now there are Chinook at South Bank, Lighthouse Bank, Long Beach, Southwest Corner and Big Bank. Different fish are being caught in each place from day to day. The Sonora Hutchie is doing well along with 3.5 inch coyote spoons.

There are still good numbers of Halibut around and you can either troll them or bottom bounce them. Big Bank has been consistent and there are many spots here where you can either bottom bounce or troll.

Pictured below is some of the happy clients from the past week!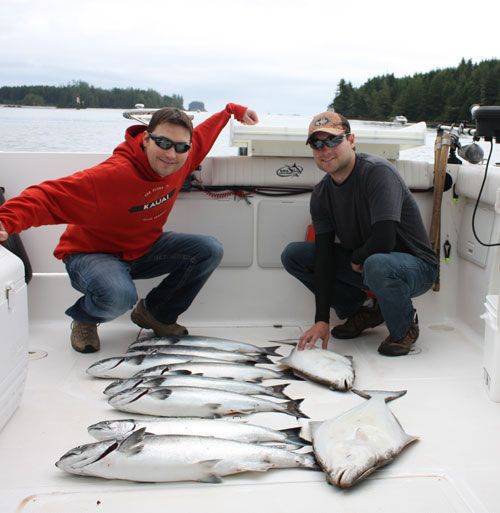 Cory Reynold with friend Joey August 7, 2012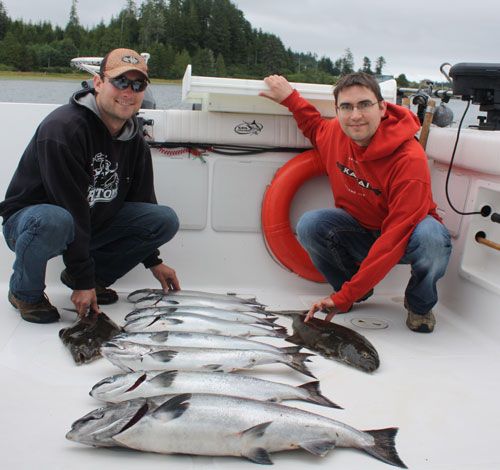 Cory Reynolds with friend Joey August 8, 2012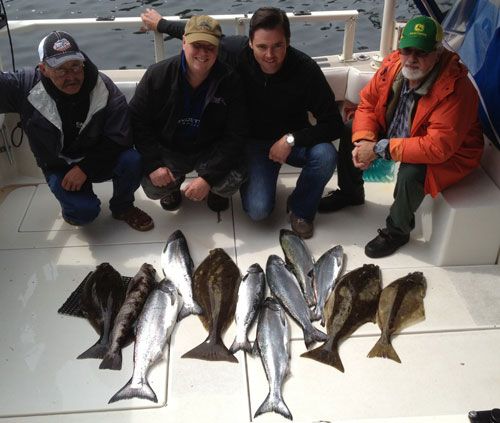 Rick Dawe, Wayne Sheridan, Jeff McCammon, Brian Tebb August 10, 2012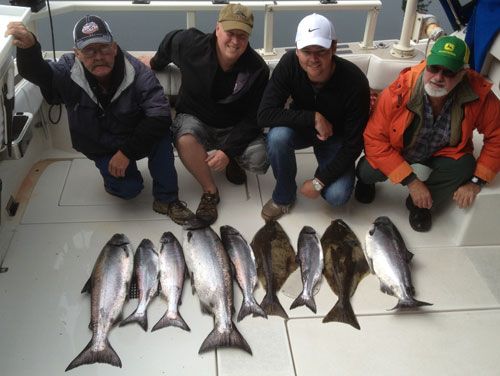 Rick Dawe, Wayne Sheridan, Jeff McCammon, Brian Tebb August 11, 2012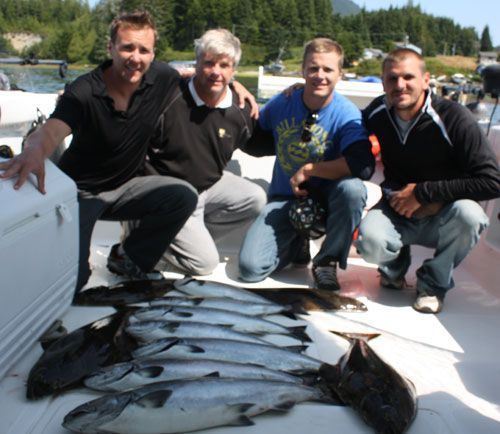 John-Eric, John,Christopher and Daniel Jackson August 12, 2012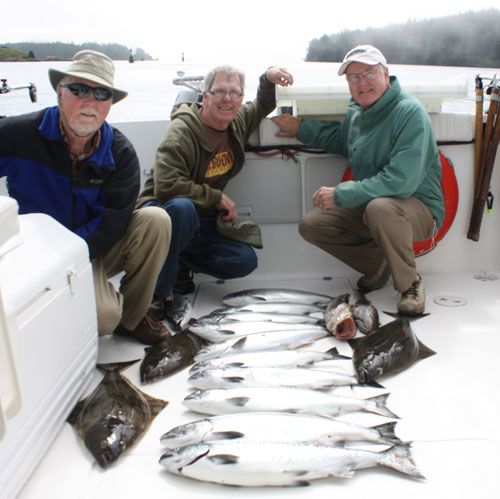 Laing brother reunion fishing trip August 14, 2012