Fishing Report


June 28, 2011

The salmon and halibut seem to be changing places quite often. Sometimes they are on Lighthouse bank, sometimes Big Bank, sometimes Long Beach bank. You never know from day to day where they are going to be. Therefore, you need to be ready to move if they are not biting right away. We are trolling 4 inch spoons, needle fish hutchies, regular hutchies and as well some Tomic plugs. We are still trolling mostly on the bottom, however, just keep an eye on your depth sounder since the only constant is that fish change places all the time. We are often getting halibut in the same spots we are trolling for salmon. Get out for your fun on the water!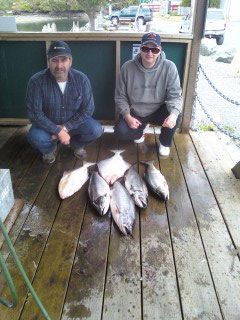 Glen Maxwell and Paul Sarasas June 20, 2011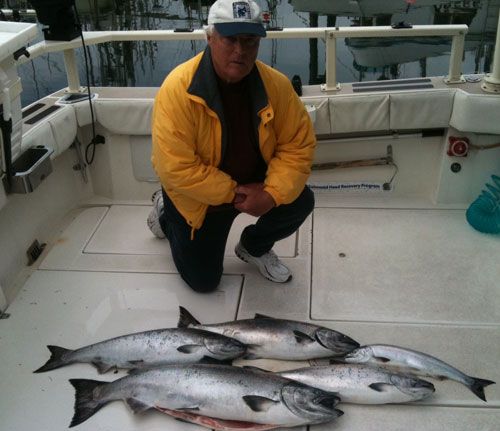 Gerry Wood June 23, 2011. Biggest was 27lbs.
The Risso group June 25, 2011
Harvey Bergen group June 26, 2011
Neil and Nancy Browne June 28, 2011